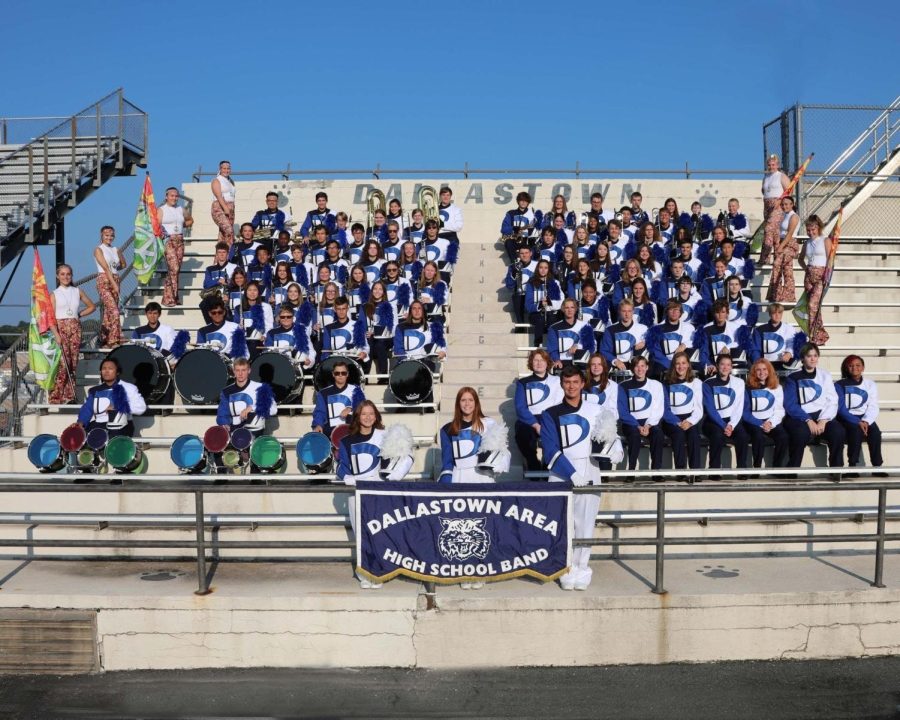 submitted
It's a Friday night football game. Middle schools are walking the track, parents are gossiping in the stands, the student section is packed with high schoolers, cheerleaders are smiling and cheering, and the soundtrack for this all is Dallastown's marching band.
While Dallastown Marching Band has a long standing history and lots of traditions, some things haven't changed in quite a while. Some students have had almost the same exact experience as their parents did.
Next year, that all changes. With new uniforms and new changes to the requirements, Dallastown Marching Band looks to reinvent itself for the 2022-2023 school year.
They will still provide a quality soundtrack for Friday Night Lights, but it may look a little different. Read on to find out more.