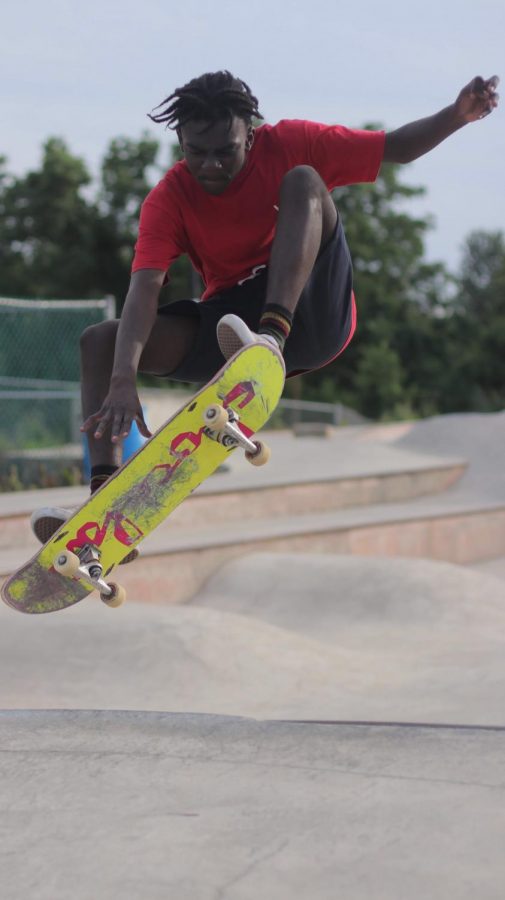 Brooke Schwartz
Reid Menzer Memorial skatepark is a safe haven for most, a place to decompress after a long day, or a place to meet up with friends. Lately, this safe haven has been compromised.
Throughout the beginning of the school year, many reports were made concerning a group of teens coming to the park to scare, fight, and steal. In the worst cases, arrests were made.
The park was built in 2008 in memory of Reid Menzer, a 14-year-old skater who was killed by a car while riding his skateboard in the street in 2006.
Menzer, an 8th student at York Catholic at the time of his death, had often wished there was a skatepark in York where he could ride, instead of learning new tricks in his neighborhood and on his homemade handrails, ramps, and quarter pipe in his basement. Inspired by his early death, Menzer's parents decided to build a skatepark in his name to give the local skateboarders a safe place to pursue their passion.
The park operated as that safe place for over ten years, but this past fall, the police saw a major increase in incidents including armed robberies.
In an interview with FOX 43, one mother related her daughter's story.
"My daughter and her friend were jumped. My daughter was jumped by four of them and held at gunpoint. They took her cell phone, her friend's cell phone, and money."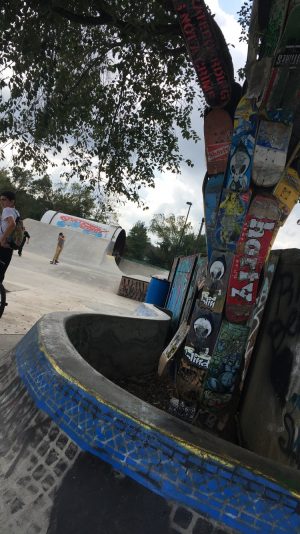 According to an article in The York Dispatch, York City Police Lt. William Wentz states the girls were robbed around 8:30 p.m. on Nov. 11 by a group of five or six. These attacks occurred in the parking lot, away from the cameras.
One 15-year-old was arrested and has charges including possession and robbery.  The York Police believe two nearby robberies may be connected to the robberies at Reid Menzer. A few attacks went without being reported to the police.
Dallastown graduate Tim Cratty was at the park when one of his friends was jumped. Cratty didn't know of the attack until after. His friend was lured to the full pipe on the end of the park where no one was and a broken skateboard was whipped at his head.
"He came running over to us afterward, and we were instantly infuriated. We took our boards and knives and ran the woods, only after we scouted and suspected them of being in the treeline behind the skate park… we ran a mile and a half radius around the skate park that night looking for these kooks," Cratty said.
Other skaters, along with Cratty, feel a passionate need to protect victims because many of the attacks were targeted towards younger individuals or females.
"This is petty. They're the biggest wussy neighborhood thug gangster wanna be trash…you're preying on easy targets," Cratty said.
Police officers say the best thing to do is report any other incidents. They offered tip lines and said that any information can be given anonymously if there are safety concerns.
Police have increased patrol over the park and did a two-week study to see if any other measures would have to be taken in order to ensure the safety of the park.
Although the safety of the park is in question, the regular park attendees don't let it get in the way of their passion.
Cratty says he feels safe but uneasy for his fellow skaters.
Dallastown Senior Charles Asah, a skateboarder who has been going to Reids for about three years said, "Sometimes (I go) by myself and sometimes with friends but there are always friendly people at the skatepark."
Cratty agrees with Charles,  "I usually roll up with friends but I know just about everyone there so I'm never alone unless I'm actually alone. It's a community."