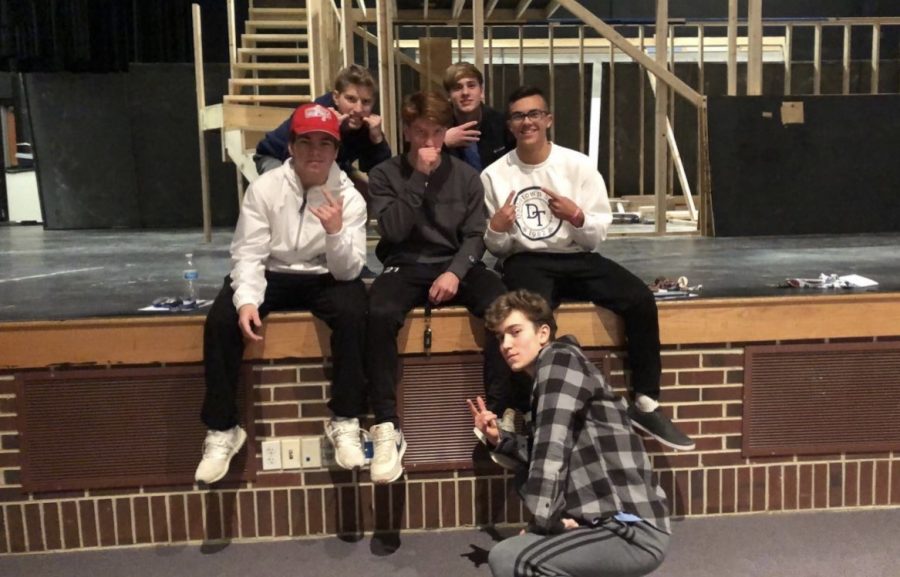 Submitted
Mr. DHS was created almost 10 years ago by two student council students. The idea was to put on a mock pageant, especially for senior boys, where the goal was to raise money from tickets and donate to a non-profit organization. 
Stephen Payne was the first-ever senior boy to be named Mr. DHS in 2011. And the most recent Mr. DHS was named to Jack Glattacker.
Fast forward to this year, and the student council is still hosting Mr. DHS, under the advisement of Mrs. Boyd and Mrs. Huyett. 
Seniors Abby Langmead and Sarah Mtimet work behind the scenes to make the show happen. They are in charge of creating the group dance and holding after school practices. 
"Sarah and I have a lot of free reign over the dance, script, and practices. It wouldn't be possible without Boyd and Huyett who trust us with so much," Langmead said.
Practices are two hours long and happen twice a week. The practices start with rehearsing the group dance, which was choreographed by Langmead and Mtimet. Then they move into working on individual talents.
This year, it will be held on Friday, Feb. 21 and tickets will be $3 dollars. Money raised from tickets will go to support the prom after-party. 
The senior boys who will be participating this year include, Kyle Bruner, Peter Capobianco, Matteo Conigliaro, Luca Fimmano, Cade Fry, David Geppi, Kyle Reuter, and Gabe Wunderlich. 
During the pageant, the boys will be expected to do a group dance, individual talent, model, and answer questions. 
Capobianco believes that he has the "best dance moves east of the Mississippi," and it will give him a great advantage to win the title of Mr. DHS.
"I am extremely outgoing and I am not scared to put myself out there," Conigliaro said, on his biggest advantage against the other boys. However, the select panel of judges will decide who the final winner is.
This year, they incorporated a 'dance moms pyramid' where the boys are ranked best to worst based on their performance during practice.
"It's definitely a lot of work for everyone involved but it's my favorite event student council does because it's really fun," Langmead said.
Student Council hopes the Dallastown community will come out to show support and to see who will be crowned Mr. DHS 2020.