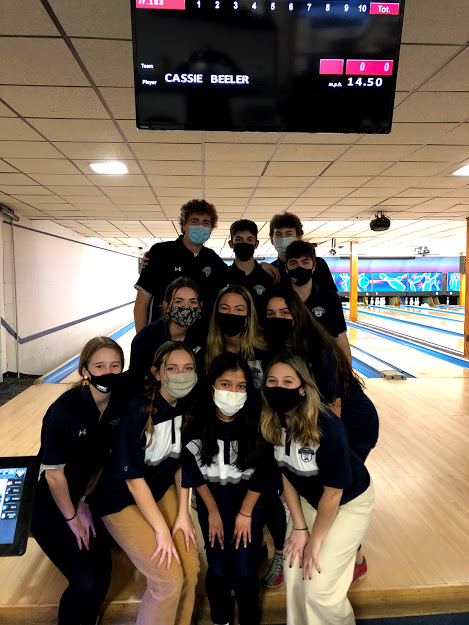 Photo Submitted
Dallastown High School history teacher Mr.Zelger has been bowling his whole life. 
"My dad and his two brothers have owned Lion Bowl in Red Lion for 40 years so I grew up in the bowling alley.  I was bowling very early and worked there for much of my life," Zelger said.
Due to his passion for the sport, Zelger helped to create the Dallastown Bowling Club.
"It is something that the area bowling proprietors were trying to get off the ground. Bowling as a school sport is common in other parts of the state," he explained. 
Zelger aims high with the club by helping his students reach their full potential in the sport, while being supportive, and making their time within the club as fun as possible. 
While the club has only been around for two years it has grown rapidly with over 30 students.
As for next year, Zelger said "It will most certainly be offered and I hope it continues to grow in popularity! It is a fun activity for students with any level of bowling experience and provides an opportunity to do something fun with friends."
Throughout the season, Dallastown uses Lion Bowl for their home competitions and competes against schools including Red Lion, Central York, Spring Grove, and New Oxford. Not every school in York County has a bowling club – yet.
Junior Isaac Lutz has been on the team for two years and plans to continue for his senior year.
His motivation for joining the team was that Zelger was in charge, and he wanted to get involved in a school activity.
He had no extensive background experience in the sport before joining the club but felt that his skills grew throughout the season.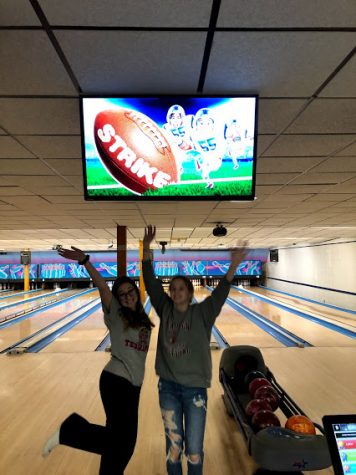 Senior, Aidan Lese, feels the same way saying "my bowling skills definitely did improve since I was awful at the beginning but then Mr. Zelger taught me some techniques… and even though I'm still not very good, I learned a lot and would say I improved."
She has also been involved in the club for two years and her motivation was she loved Zelger as a teacher, she loved the sport, and she loved spending time with her friends. 
Overall, the highlight of this year's season for Zelger, Lutz as well as a few other club members was their win in the Baker Team Tournament, held at Colony Park Lanes on March 18. 
The initial reaction from Lutz and his teammates was utter disbelief at their victory. 
The win showcased the team's hard work and improvement throughout the season and even gave the team the opportunity to be featured in the York Daily Record.
The team hopes their skills will continue to grow with time, and that the club, and bowling in general, will gain social popularity within the school as well as the local community.
Students interested in joining the Dallastown Bowling Club for the 2021-2022 season should contact Zelger and be ready to bowl!