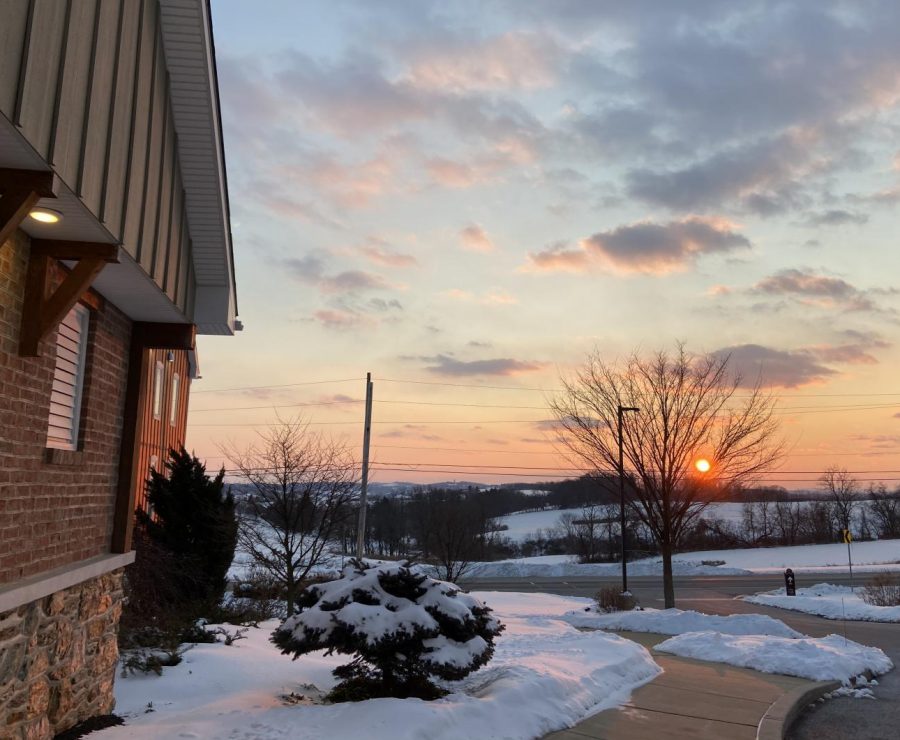 Submitted by Abigail Way
When students get into high school, they don't just have to adapt to the new schedules and obligations; many also begin to work.
There is no shortage of Dallastown students who have jobs, seasonal or year round, at small businesses or bigger chains and franchises.
Senior Kyra Devaney is currently an employee at Kid to Kid, a small retail store. They specialize in re-selling second hand children's clothes. They also sell second hand toys, footwear, and books.
"I'm a sales associate, so I do everything from tagging clothes, hanging them, running them out to the floor, stocking and interacting with customers," she said.
Even though she has been working at Kid to Kid for about a month, she has found many aspects of the job to love.
"I love my coworkers so much," Devaney said. "Also, a lot of mom's bring their babies with them to shop, which is cute!"
Her previous work experience was the food industry, which is where senior Chloe Fleurie currently has employment.
Fleurie has been an employee of local restaurant and wedding venue Wyndridge Farms since July 2019.
At Wyndridge, Fleurie is part of the banquet staff. Their responsibilities include working all of the events that occur on the property, such as weddings, banquets, expos, and music festivals.
"I can work anywhere from eight to 20 hours a week, and because of current staffing, we are never guaranteed days off. But, the pay is great and my coworkers are amazing!" said Fleurie.
Though the job can become stressful at times, Fleurie notes that it has benefited her in numerous ways.
"It has helped me manage my time to get stuff done faster," she said.
Devaney also notes similar positives to working throughout high school.
"It has taught me great time management skills, and it has also showed me what it is like to work under good and bad employers," She said.
As seniors, Devaney and Fleurie both are heavily involved with school and numerous activities. Both note that there is a difficulty balancing a challenging academic schedule with work.
"I make sure I can take some time off for myself when I can," said Fleurie.
Comparing her work load with that of 2020, Devaney states "I'd rather be busy than be out of work for months due to COVID."
Though having a part time job is more common for juniors and seniors, students begin to apply and get jobs their sophomore year.
Due to the Pennsylvania Child Labor Act, the state requires minors between 14 to 17 years of age to receive a work permit. This can be obtained by going to the main office of the high school.