A Not So Traditional High School Experience
A look back at the the Class of 2023's journey through covid, hybrid learning, mask mandates and more.
The whole "high school experience" certainly wasn't normal for the Dallastown Class of 2023.
While Covid did affect other every class in its own way, the Class of 2023's experience was anything but traditional. Each year presented its own struggles from shutdowns to masks and from Zoom to cancelled events.
Now, seniors are cautiously awaiting their first "normal" year. 
Let's take a look back at their journey.
---
Freshman Year….Cut Short (2019-2020)
Freshman year. The first year of high school is often filled with nerves and excitement. The Class of 2023 came into the school ready to be a part of the high school traditions. 
What do they remember most?
"Everything being so big and going in circles sometimes,"  Jocelyn Wilson said. 
High school can be big, but big means so many opportunities to make friends.  
"I was most excited about being able to meet new people and forming different relationships," Maddie Dewees says.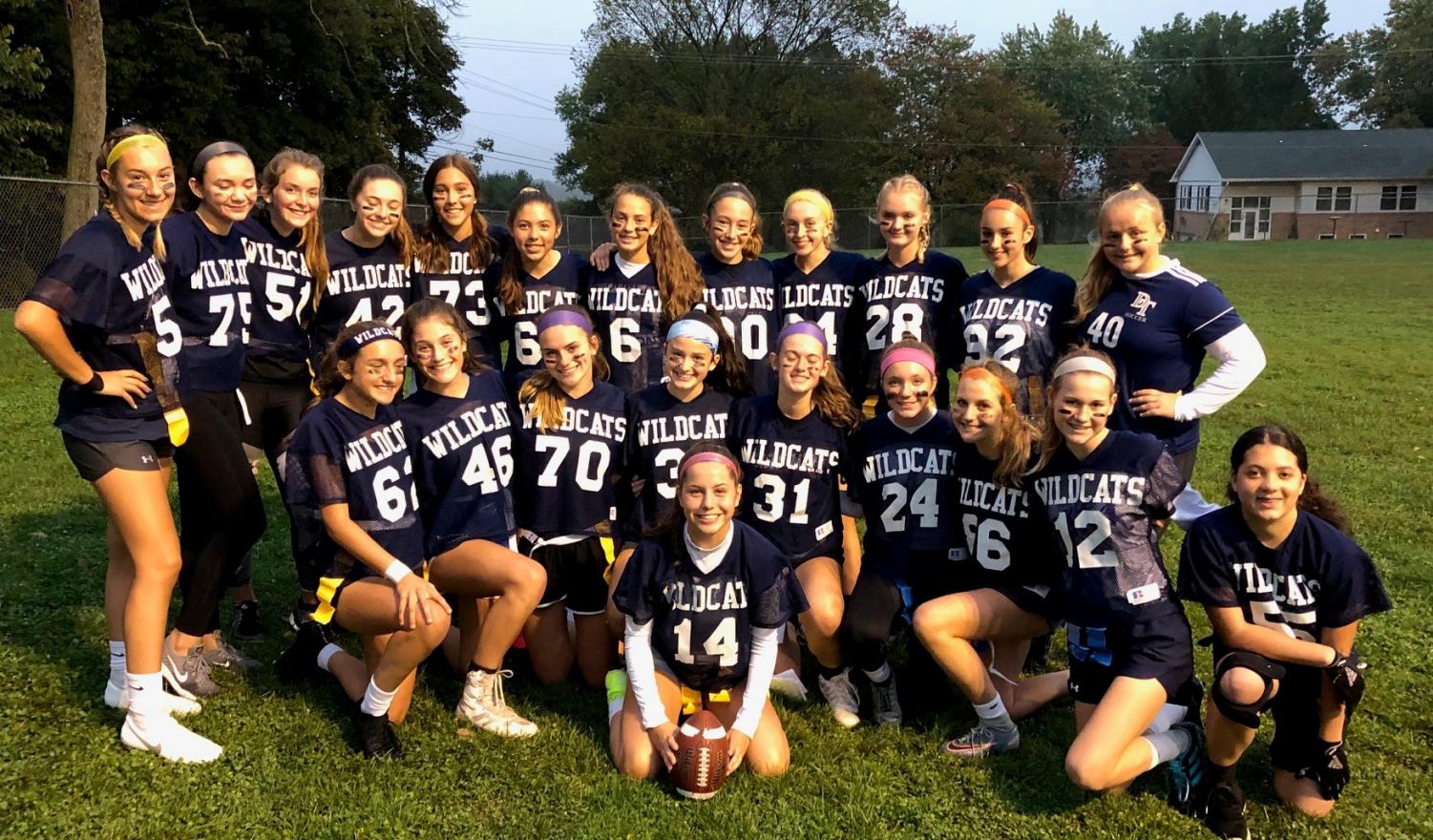 While they made it through football games, homecoming, student sections, Welcome to Winter Day, and the holiday break, come March 13, 2020, everything changed. 
What happened?
What started as a disease in China, became a global pandemic.
In a survey of seniors the majority of them didn't believe that Covid would affect the school year.
When it did school was only supposed to be out for two weeks, but those two weeks ended up being the rest of the school year.
There were mixed feelings about this break. Many looked at it as more summer vacation. Even if when they missed out on spring sports and events like Mini-THON. 
Others missed more than just school events.
"I initially was only upset that I couldn't see my friends as regularly as I wanted. I didn't really take it seriously, and didn't think it would last as long as it did,"  Zoe Schneider said.
After being sent home the world became quarantined. We had to stay home the entire time and were only allowed to go out for necessary items. People were isolated from friends and family, only being able to contact them over the phone. 
We actually missed being in school.
---
Sophomore Year….Half & Half (2020-2021) 
For the Class of 2023 their sophomore year was filled with both online and in-person learning.
During this time people had a choice to stay home or come back. With many students both online and at school, they all were home on Wednesdays for asynchronous learning. 
In a survey of seniors most of the seniors were in-person or they were in person for a portion of the year. 
On August 23, 2021 the Covid vaccine was released. This gave students a choice to come into the school year vaccinated. Outside of Covid this was an election year, Trump v.s Biden. President Trump ended up losing the election and President Biden was elected into office.
During the year a lot of events the school loved doing before Covid weren't able to happen, due to social distancing. Many people were disappointed that they couldn't go to the football games and cheer in the student section.
Students wish they could have done the fun activities that the school had to offer. This would include homecoming, Mini-THON, and sports.
"I didn't get to go to most sporting events, hoco, or Mini-Thon," senior Lance Bernadzikowski states.
The learning style was different during the school year, with all the asynchronous Wednesdays and classes who had half online and half in person. Though for some they liked this learning style because they liked being independent. For others they didn't think it was for them.
---
Junior Year….Almost Normal (2021-2022) 
Many things came back junior year. Only some rules and regulations that still prevented going back to "normal".
Throughout the year the school established one-way hallways. Some thought it limited traffic while others thought it was annoying to have to go the long way to get to class. 
This school year the school had an optional mask mandate, but a few months later a goverment mask mandate was put into place. Was it a good idea?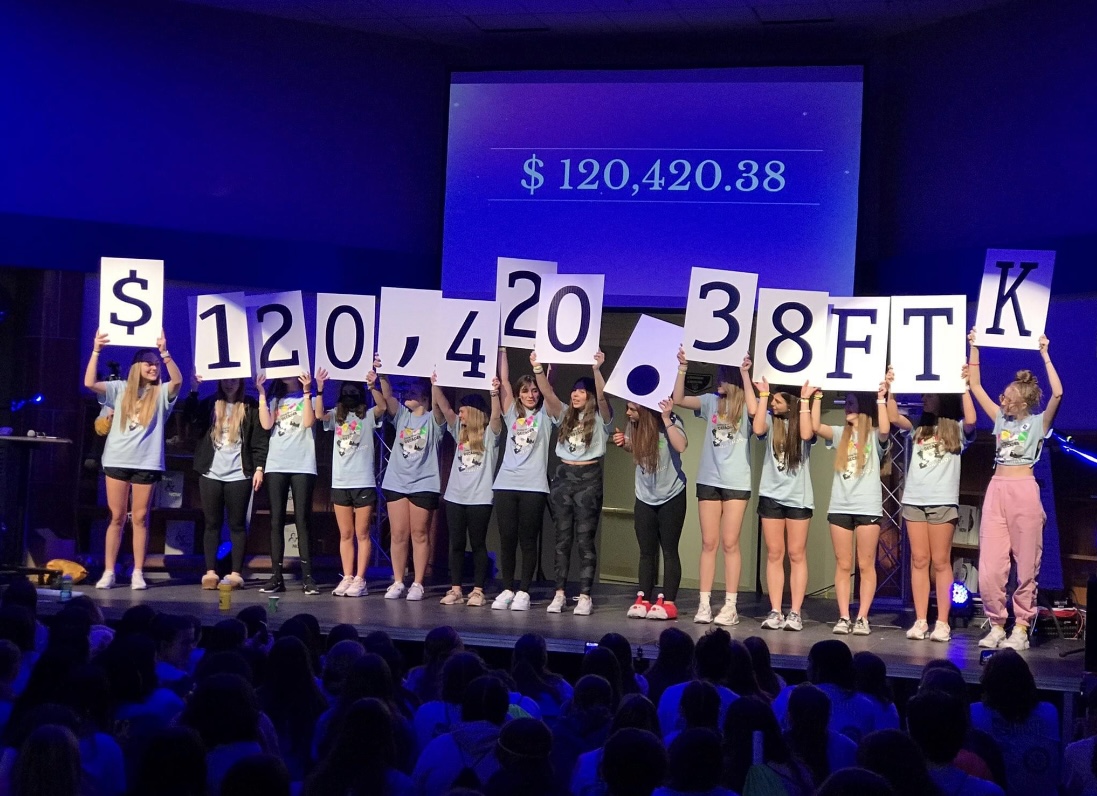 "Personally, I thought it was unnecessary for those who weren't showing any symptoms, but I understood why people would want to wear them if they had their own choice," says Natalie Cottrell.
The mask mandate did end after Thanksgiving break. And the mask went back to optional permanently.
Throughout the rest of the year, we finally saw events like Welcome to Winter Day, Mini-THON, and many more come back.
Was junior year almost a normal year? Most students believed that it wasn't normal at the beginning, but towards the end, it ended up close to normal.
---
Senior Year….Normal? (2022-2023) 
This class dealt with many difficult times during their high school years. Every Class has its own struggles but the Class of 2023 had to learn from home, stay away from friends and family, and miss out on many activities. 
As students start off their final year there's a big concern about how monkeypox, which broke out on July 23, 2022, will affect the school year.
In other news, graduation and prom are the highlights of senior year, but there are other events that seniors are looking forward to. There is excitement to visit colleges and prepare for college years. Or, go to the athletic events and maybe participate in the different activities and clubs at Dallastown.
When parents or former seniors talk about their high school days, they always say it goes fast, and some of our seniors this year agree that the felt like freshman year was just yesterday. Others say that it felt slow due to the feeling of doing the same thing every day.
High school is filled with many exciting adventures, and the Class of 2023 definitely had a unique experience. As they get ready to put their high school years behind them, they will always remember the memories they had during their non-traditional high school years.
Leave a Comment
Your donation will support the student journalists of Dallastown Area High School. Your contribution will allow us to purchase equipment and cover our annual website hosting costs.