Halo Air Sensors Installed on Secondary Campus
New technology will alert officials to vaping and other air abnormalities.
As technology has evolved, school staff and students have been surrounded by it; they learn on computers and get distracted by phones. In recent years, technology has extended to smoking with students having vapes, and it has become a huge problem.
"Student vaping is an epidemic challenge facing all school districts across the United States. We have a firm commitment to our student body and implemented this proactive preventative measure to maintain the wellness, health,  and safety of our students," Dallastown Superintendent Dr. Doll said.
Over the 2022 summer the Dallastown Area School District took action and installed Halo Air Sensors in student bathrooms throughout the high school and middle school. Each is marked with a sign.
"Mrs. McCauley and I ended up visiting Red Lion last year, and had a tour from their SRO about the whole system and how it works," Dean of Students Mr. Adam Hostetter  said.
Halo Air Sensors are built to detect abnormalities in the air, and when an abnormality is detected an alert is sent to all administrators alerting them of the time and place that this was detected.
Dallastown is joining over 1,500 schools nationwide that have installed Halo Air Sensors.
Red Lion and Northeastern were among the first schools in the county to get these air sensors, although Red Lion only has them currently in two bathrooms.
Other schools discussing their use include York Suburban, Central York, and Southwestern.
How do students feel about the sensors?
One senior mentioned that, "Last year there were lines in the bathrooms all the time with groups of people in between classes and during classes. It's less crowded this year."
Not everyone is enjoying them, particularly some students who have been caught.
"I think they are annoying; however, it gives more people reason to quit vaping," another senior said. ""I got caught by being careless and not doing anything to hide it."
When the sensor is triggered, an administrator will then go to this bathroom to see if the student is there. If they are, they are be taken to the office to talk to Hostetter. If the student is not found, then security footage outside of the bathroom is used to find the student.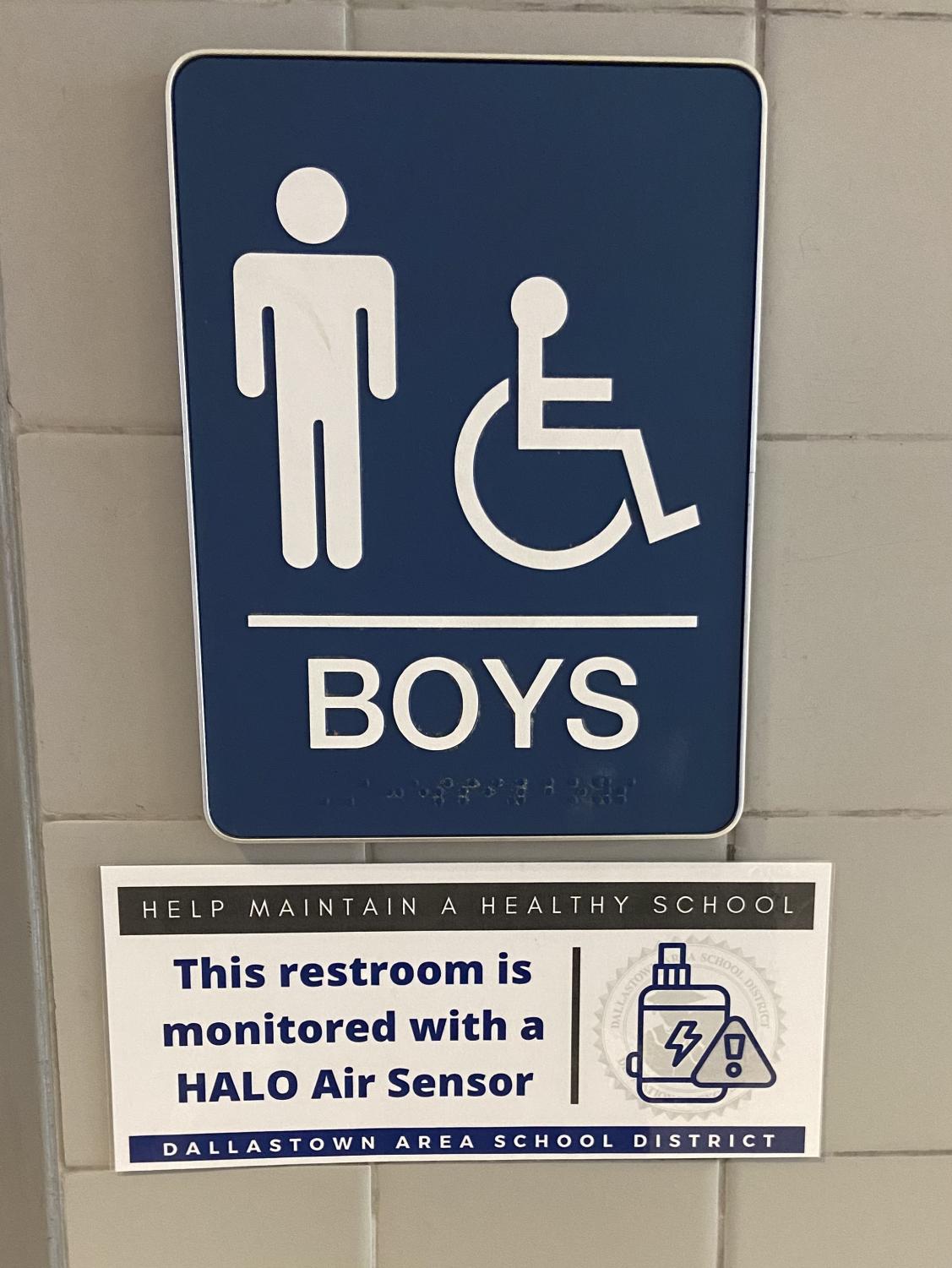 The sensor can be used as probable cause for a search of the student. If a Vape is found, then it would be destroyed and the student would get three days of in school suspension.
"I gave it to him, then he gave me a hammer and let me smash it."
The students' information also gets sent to the district judge, and the district majesty would send said student a ticket in the mail.
"The price is set by the judge. Historically I've heard it is usually around $200 plus," Hostetter said.
There's also a phone call home.
"They called my mom to let her know, then the next week I had ISS for 3 days and a $250 fine," anonymous said.
According to the administration, the effect of the air sensors can already be seen. There are less students crowding the bathroom between class periods, and in the first two weeks of school the number of students caught vaping has dropped.
"I think that the word got out there, because I haven't had one this week," Hostetter said.
Leave a Comment
Your donation will support the student journalists of Dallastown Area High School. Your contribution will allow us to purchase equipment and cover our annual website hosting costs.