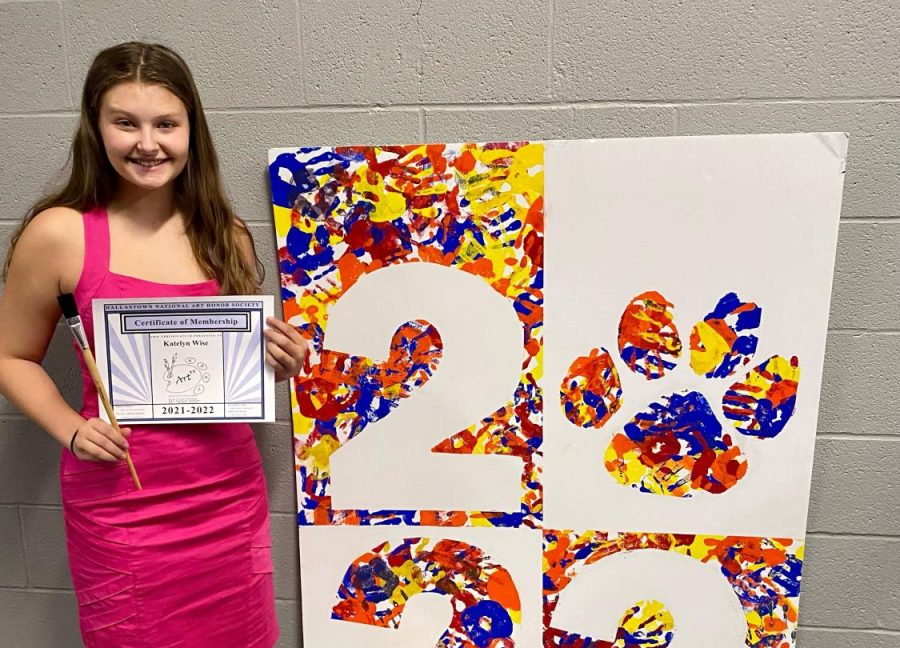 Kaitlyn Wise
"I'm Kaitlyn wise I'm the founder and president of the fashion club and a member of the mental health awareness club as well as the national art honor society after school I plan to attend fashion school and get a degree in fashion design. I'm excited to be a senior and to have the opportunity of being on homecoming court."
Q. What kind of old person do you want to be?
A. "I would hope to be a cute little wrinkly grandma that knits literally everything and to low key be a cat lady…"
Q. What was your most random impulse purchase?
A. "Most random impulse buy would be before Covid I bought this $20 bucket of slime from Walmart that I didn't even use."
Q. Who would you choose to be stranded in a desert with?
A. "I would choose Rachel Precht to be stranded in a desert with I think we would fight A LOT but I think we could survive. "