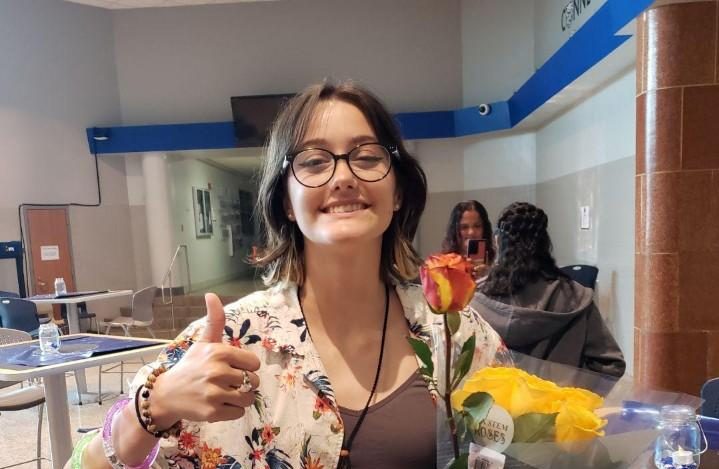 Molly Binkley
"I'm Molly Binkley and I'm involved in numerous activities in school and out of school ranging from managing backstage crew for musicals/plays, the violin, volunteering clubs/activities, running a history club, and fostering sick and needy cats. I hope to go to school for a doctorate in psychology so I can become a clinical psychologist and be able to help more people. "
Q. What do you think would most impress your five-year-old self?
A. "I think something that would impress my 5-year-old self is how confident and outgoing I've become. I am a nervous person and was even more shy when I was younger so I'd be blown away with how involved I've gotten in my community and how I'm able to walk around with a cane. I think 5-year-old me would be terrified to do anything that draws more attention to me."
Q. Who was your first crush?
A. "The first 'crush' I remember having was on Mark Hamill who played Luke Skywalker. Or young Nick Jonas. "
Q. What is the best gift you have been given?
A. "The best gift was being able to adopt one of the foster cats I had grown attached to."