Midterms : Not Just the Exams
A crucial election will take place on Nov. 8, 2022 which has the power to change the US Government's influence.
Along with the stress of midterm exams and classes lingering on the brink of finals, students in America have another big test awaiting them: the midterm elections.
A common misconception about federal elections is that they happen once every four years and have two names on the ballot. In reality, we have the ability to participate in democracy more often than we believe.
Midterm elections feature some lesser-known, but equally important candidates in the US government.
In the 2022 midterm elections, 435 seats in Congress will be up for a vote, along with 35 seats in the Senate, and 36 states electing governors. All 435 seats in the House of Representatives are re-elected every midterm and presidential election because representatives' terms are only 2 years. Only a fraction of the Senate will be re-elected because their terms are every 6 years.
The House and Senate are part of a bicameral (two-housed) legislative branch in the US Government. They both contribute to the passing of laws and approval of appointments in other parts of the government.
In an election, keywords to look for are 'incumbent' and 'battleground' or 'swing' states. An incumbent official is someone who has won the election in the past. Incumbents typically have the upper hand in elections and are more likely to win. 
Battleground and swing states are states whose elections have frequently changed majorities. These states receive the most money from candidates' campaigns and the most attention from the media.
In a midterm election, it is more likely for the president's party to lose votes. This is because the party in charge of the executive branch is under heavier scrutiny by the public, resulting in many swinging their vote from the presidential to the midterm election.
Why Does it Matter?
Midterms are often underrepresented and indifferent to the American public. However, the "most important part of the election is that Pennsylvanians show up to vote! Traditionally turnout in midterms is not strong. I think the current political environment may lead to more people voting this time," Mark Koons, Dallastown's AP U.S. Government teacher said.
The midterm election is especially important in 2022 because of the slim majority Democrats have in the Senate and the possibility that both the House and Senate could have Republican majorities. This means that if the control of the legislative branch (Congress) is flipped to Republican, America will be in a state of divided government.
A divided government is when the legislative branch and executive branch are controlled by different parties. Often nothing is accomplished during this period of time because of the division.
Although a divided government implies that both parts of the legislative branch are opposite parties of the executive branch, we still may come to a similar standstill if even one part of Congress is flipped. The partisan divide is at an all-time high and continues to grow, so it is likely that no more legislature could be passed if majorities were changed. 
A key role of the House and Senate is the approval of president-selected Supreme Court nominees. Without the approval of either group, nominees are unable to be sworn into the court.
"Many feel that PA's Senate race may decide which party controls the Senate. This is very important for any judicial nominations," Koons said.
PA's Role
Pennsylvania's election is being watched from all over the country. Pennsylvania has remained a swing state and 'battleground territory' for years because of the ever-changing party majority. This means that Pennsylvania is unpredictable in how its elections will fall.
A spot as Pennsylvania's senator is up for election this year. The incumbent is not running, meaning neither candidate has the upper hand. Along with the Senatorial election, 17 seats in the House will be reelected.
This year, our candidates for senator are John Fetterman (Democrat) and Mehmet Oz (Republican). 
John Fetterman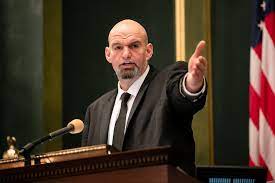 Fetterman, 53,  grew up in York, PA, and graduated from Central York High School. He went to Albright College to play football, and later received his master's in Public Policy from Harvard University's School of Government. 
In politics, Fetterman has spent 13 years as mayor of Braddock, PA, and has been Pennsylvania's Lieutenant Governor since 2019.
Fetterman stands for the legalization of marijuana, criminal justice reform, ending price gouging, promoting a clean America, and securing LGBTQ+ rights. 
"He's committed to fighting for universal pre-K and childcare and guaranteeing that public schools have the funding they need. As a lot of us are planning on continuing on to higher education, I think it's important that we have someone representing us in the Senate that understands the burdens of college tuition and student debt," Mia Karlie, DAHS senior said.
Click here to follow along with Fetterman's campaign and learn more about his stance on today's politics.
---
Mehmet Oz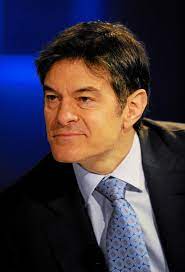 Oz, 63, was born in Cleveland Ohio to two Turkish immigrants and has since moved to Bryn Athyn, PA. He attended Tower Hill School in Delaware and later received his undergraduate degree in biology at Harvard University. He later received his MD and MBA at UPenn's school of medicine. He was previously an Attending Physician at NY Presbyterian-Columbia Medical Center and now serves as Professor Emeritus at Columbia University. 
Oz is more famously known for The Dr. Oz Show which aired from 2009-2022. He got his start in politics in 2018 when he was appointed to the President's Council on Sports, Fitness, and Nutrition by Donald Trump. 
Oz stands for ending illegal immigration, ending abortion, fighting for the second amendment, supporting law enforcement, and fixing the current health care system.
"Oz is a very accomplished man who trained to become a heart surgeon and even later started his own television business, which shows a combination of high intelligence and knowledge of how to provide what people are asking for," Robert Nicholson, DAHS                                                              senior said.
Click here to learn more about Mehmet Oz's Senatorial campaign.
A Students Role
Who would you vote for?
Sorry, there was an error loading this poll.
As minors, many believe our role in politics is slim. Contrary to that, "It is important for students to stay up on current events as the government is debating several policies that may greatly impact their lives," Koons said.
"The only way for our country to progress and induce change is for students like us to understand what is occurring in our own nation," Karlie said.
Staying educated and up to date on debated topics, candidates, and legislature is important to future participation in democracy.
Leave a Comment
Your donation will support the student journalists of Dallastown Area High School. Your contribution will allow us to purchase equipment and cover our annual website hosting costs.