Five Haunting Locations in York
York residents may find the city boring or unsurprising. In reality, York has a rich and spooky past.
York PA features an uncanny and haunting past; one featuring civil war battles and war casualties. Along with these passings comes a spooky present. Many locations nearby have some unsettling stories involving apparitions, moving objects, and much more. During this spooky time, be sure to check out and learn more about these locations!
Elmwood Mansion
140 E Market St, York, PA 17401
    Elmwood Mansion: a now popular photo spot and reality business have a haunting past. In 1865, Jacob Brillinger built the plantation-style home. This home went on to be a stop on the underground railroad, where slaves hid in Wrightsville on their way to Canada. The home was then moved to Belmont Street in 1905, now on the entrance to Interstate 83 off Market Street. Hauntings began to occur after the house was moved, with sightings of civil war era figures, door knobs moving and looming shrieking. 
The York Daily Record reports, "it always has been the largest haunted house around. Those who lived there nearly 90 years ago reported hearing mysterious sounds and seeing unexplained happenings."
Seven Gates of Hell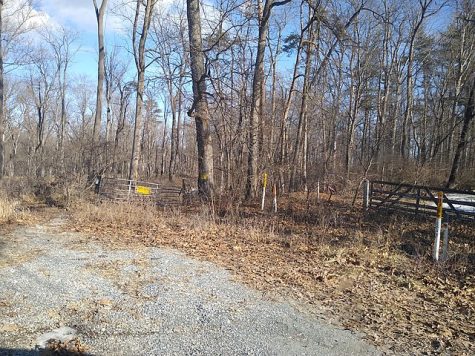 Trout Run Road, Hellam, PA
    The Seven Gates of Hell is an urban legend located in the woods of Hellam, PA. It originated in the 1900s, and it is said that a mental institute burned down in a remote area of the woods. Because of the location and severity of the fire, all the patients were engulfed in the flames. Only one gate of the seven is visible during the day, and the other 6 are only visible at night. It is said that if you surpass all seven gates, you will go directly to hell. Some say they have heard yelling and seen shadowy figures in the area known to have the gates. 
DHS English teacher Mrs. Lesley Gibson recalls her own experience at the Seven Gates of Hell.
"This isn't any amazing story, but my girlfriends and I piled into my friend Alicia's car to visit Toad Road (Seven Gates of Hell) one dark night.  I think we took a wrong turn and the dirt road we were on got narrower and narrower until we were freaked out and screaming- I remember Oasis's Champagne Supernova was on the radio! We were so stuck that we had to reverse all the way back out, and we couldn't see where we were going.  We didn't try it again," Gibson says.
Gravity Hill
706-798 Pleasant View Rd, Lewisberry, PA 17339
    At 'Gravity Hill', an intersection in Lewisberry PA, cars appear to roll upwards, which are supposedly being pushed up the hill by a gang of ghost friends. The story remains that long ago at this intersection, a devastating crash occurred, killing many children. Now, to keep drivers safe, the ghost children push cars up the hill to avoid crashes. The location is a busy intersection, however, many put their car in neutral to experience the natural phenomena of their car being pushed up the hill. 
"At this spot, your car appears to roll uphill if you put it in neutral. While it's undoubtedly an optical illusion, it's still a really odd sensation," Jim Cheney says, a writer from Uncovering PA.
Hex Murder House

Stewartstown, PA 

York Daily Record

The Hex Murder House came awry in 1928 after a gruesome murder and home invasion. A man became convinced that Nelson Rehmeyer, the occupant of the house, 'hexed' him with a Pennsylvania Dutch folk tradition: Powwow. Powwowings' intent was to heal people on a physical and spiritual level and never had any negative connotation until after this murder. John Blymire, the man who murdered Rehmeyer, was also a practitioner of Powwow. In an attempt to undo the hex Blymire believed Rehmeyer put on him, he accidentally murdered him in his own house. Rehmeyer and his accomplices were convicted of the murder, but the house and legend remain the same. The Hex Murder House is even still furnished with Rehmeyer's original belongings. It is said a lurking figure can be seen in the house, and that if you throw rocks at the property, it throws them back. Some have even sighted a black dog with red eyes lurking around the property. 

Senior student Bryn Walker's family is long descendants of Rehmeyer and has heard many scary stories.

"My mom and her cousin were once walking down the road near the house. They started to be chased by a pack of wild dogs. As they got to their parent's house, yards ahead of them, the dogs disappeared. No trace of them at all. They could hear them barking and see them kicking up dust behind them but as soon as she got there they were gone," Walker says.

Fellow senior Justin Cunningham has heard more scary stories regarding Hex Hollow.

"I haven't been there much, just in passing because they have it closed off now. I've heard that you can see the burn spot on the floor where he died. My dad and sister were once driving by and their car just completely shut off out of nowhere," Cunningham says.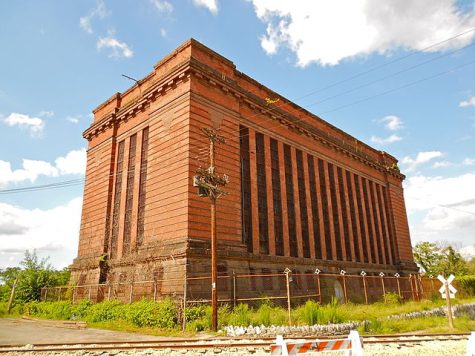 York Prison 
 319 Chestnut St, York, PA 17403
    The prison, built in 1906, is one of the only parts still standing in a sequence of buildings in York. It was abandoned in 1979, and ever since has been a place for ghost sightings and paranormal activity. Some say the spirits of former prisoners follow guests around, and some smell cigarettes being lit when no one in the building is smoking. 
 "Witnesses have reported being followed around the building by the spirits of criminals, and have seen and smelt someone lighting a cigarette when there is no one around," PA Haunted Houses says. 
Leave a Comment
Your donation will support the student journalists of Dallastown Area High School. Your contribution will allow us to purchase equipment and cover our annual website hosting costs.