Changing Hours and The Fight to Keep Time
The reasons behind the conflict with changing the clocks and peoples different opinions on keeping the time.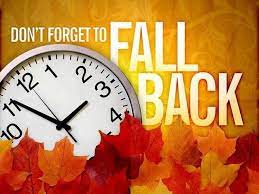 There has been a debate, since March 2022, about whether the U.S. should continue daylight saving time, or change one more time on Nov. 5, and keep it that way. Most people think that daylight saving time is just moving forward or back one hour and moving on with life, but there is so much more to it than that.
Changing daylight saving time will allow Dallastown students and staff to arrive at school when it is light out, and leave when the sun is setting. This makes it more difficult for students to do sports or activities outside because they would be unable to see as clearly.
In 1895 a New Zealand scientist, George Vernon, combined with British Builder, William Willett, to come up with the idea of what they called daylight saving time. They thought that time should go two hours forward starting in October and back two hours in March.
This idea was examined closer by a British member of Parliament, Robert Pearce. It was not until 1908 that Pearce finally introduced the bill for daylight saving time, but it took another year before it finally got changed to moving forward and back one hour instead of two. At this point, the bill was passed.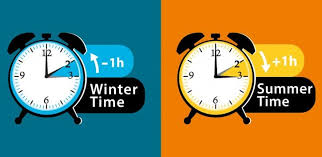 When asked where the clocks began to change and when, Dallastown student Kennedy Messenger said, "Canada, 1960". She was correct about the location, but not the year.
The clocks began to change in 1908 in Thunder Bay, Canada. A couple 100 Canadians got together and decided to move their clocks forward one hour for more hours of sunlight to gain more workable hours. This followed the bill passed by Robert Pearce.
Shortly after, more Canadians followed in their tracks. After learning about the positive results, they started what is now known as daylight saving time, also known as DST. But, the first countries who participated in daylight saving time, in addition to Canada, were Germany and Austria in 1916. Dallastown officially started daylight saving time on Apr. 16, 1970.
Today, over 1 million people in more than 70 countries worldwide participate in daylight saving time, to gain more hours of sunlight throughout the year. People are known to be more productive and they are able to do more activities when the sun is still out.
 "I tend to get more school work done when it is lighter outside," Sophomore Brynn Terry was proof when she said,
But there are still negatives about changing time.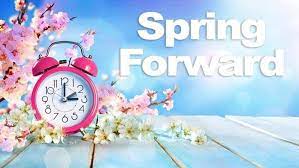 With more people moving up one hour in November and back one hour in March, DST became a normal change that people did not stress about.
This would make sense why most students including Mallory Zorbaugh have said, "I knew we had daylight saving time, but I never gave it much thought". But the change is much clearer for those who get affected by the change.
The next time that we will lose an hour will be the second Sunday of Mar. 2023, and we will gain one hour on Nov. 5, 2023. The debate has been about keeping the time change in Nov., but does Dallastown agree with this?
With a final clock change in November, the sun would set sooner, leaving us left with darker days. Out of all of the Dallastown students interviewed, not a single student wanted darker days.
When asked why more sunlight, Sophomore Clara Anile responded, "more sunlight because when the day ends dark, it is very dreary."
Another Sophomore, Sienna Seufert added, "the day feels longer with more daylight, and it gives me more reasons to get work done."
View Comments (1)
Your donation will support the student journalists of Dallastown Area High School. Your contribution will allow us to purchase equipment and cover our annual website hosting costs.