Future Businesses Depend on FBLA
What a Dallastown student can have the chance of experiencing by joining FBLA.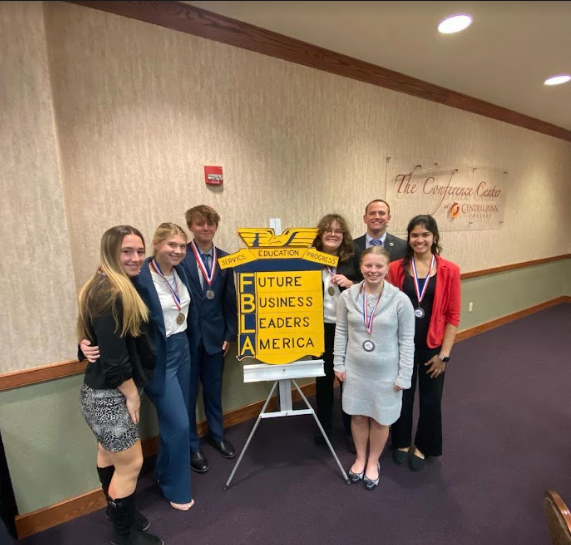 FBLA is a club at Dallastown that stands for Future Business Leaders of America. This year there were over 40 students who competed in regional events related to business. 
Dallastown students chose between taking a test or making a presentation. The topic choices are located on the FBLA website. Students took the test 2 weeks before going to regionals located in Harrisburg, PA in November.
Students that took a test found out just a few days before if they ranked top 3 out of the other test takers located at other York county schools. Students that ranked top 3 will attend states where they can either retake the test or present.
Test takers could take a test with a partner if they wanted to. Presenters could work in groups of up to 4 people, depending on the topic picked.
FBLA members that made a presentation would attend regionals, and they would present in front of 3 judges that day. While students waited for others to finish, they went on a tour around Central Penn College, where regionals were held.
Shortly after, the students went back and listened to see if they made it to states. Unlike the test takers, the presenters were unsure if they ranked top 3.
40 Dallastown students attended regionals, and 35 of the students qualified for States that are held in Hershey in April. States is at a harder stage with harder competition. Those who place top 10 for their group will have the chance to go to Georgia to present for nationals this summer.
 "I hope that I will learn more about business, and list top 10 for states." Member Lexi Sabold said.
Even though FBLA is mostly about competitions, it also gives students an opportunity to interact with others while also learning about business. The teachers in charge, Rob Donatelli and Matthew Robinson talk to the members about the tests and presentations at the meetings held every 2-3 weeks. 
"The goal of FBLA is to give students the opportunity to grow as students and better people so that they can be successful for the world that they serve tomorrow." Donatelli, the head teacher of FBLA for 11 years, said.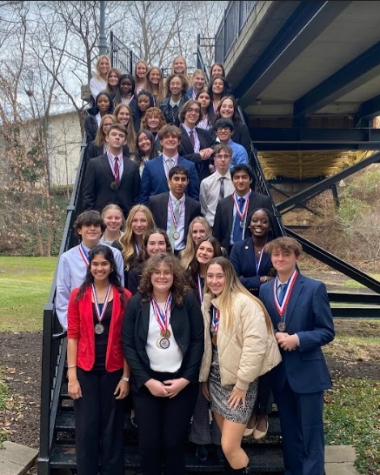 The student in charge of FBLA, Lilyanna Muniz, was in charge of organizing the socials. Right before the winter break, there was a hot chocolate social to celebrate the upcoming holidays. Students got hot chocolate, candy canes, and marshmallows. They also played winter-themed games.
There was a Halloween party where members used toilet paper to wrap friends as mummies and got candy. Even at the second meeting, there was an ice cream social to meet new members.
"Most of the time the officers and I just think of fun ideas that we've seen online and then copy them into our own ways to make the socials more high school related," Muniz said when asked how she came up with the ideas for the socials.
Meetings for FBLA can also consist of guest speakers. This does not occur often, but when it does, the guest speakers talk to the students about their business experiences.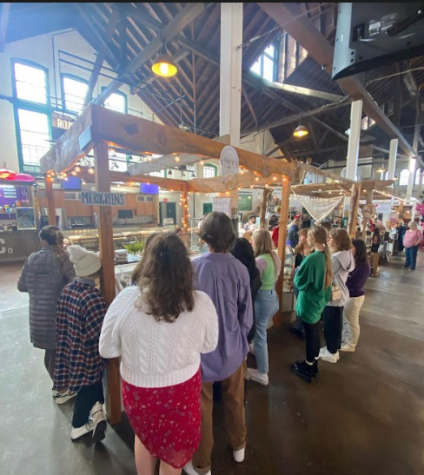 The club does fun activities such as FBLA in the city and a region 6 leadership workshop. Students spent the day at a park where they participated in games such as relay races and scavenger hunts all related to business. 
Sophomore Isabella Wilkinson was interviewed about what FBLA in the city was like.
 "It was cool, me and the FBLA group went to local shops in downtown York to learn about the businesses. It was a lot of fun seeing the variety of businesses that you can find just in downtown York." Wilkinson said.
All members that were interviewed agreed that joining FBLA is a great club and that they would definitely recommend it, not just to students that want to be business leaders, but students who wish to be a leader or serve their community.
"We have so many topics that we provide that I guarantee that someone will find something that they are interested in." FBLA president Muniz says.
Leave a Comment
Your donation will support the student journalists of Dallastown Area High School. Your contribution will allow us to purchase equipment and cover our annual website hosting costs.