Boys Basketball Looks to Postseason
After a strong run in the second half of the season, the Wildcats are hoping to make a mark in districts.
As the final games of the season come to a close, the Dallastown Boys Basketball team has shifted its focus to post season play.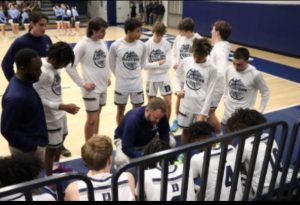 Dallastown math teacher Mr. Mike Grassel has been the head coach of  for the last 11 years, and he says this year's team showed a lot of teamwork in order to overcome adversity. 
"They are pretty similar (to teams of the past), but they are definitely smaller roster wise. Each group is unique in their own way. This year's group is putting a new stamp on things," Grassel said. 
These basketball players have been practicing, lifting and playing hard for months so they can be an elite team. 
But it wasn't an easy road.
In the second game of the season, the team lost senior starter Maliki Chambers to injury. They also battled through several overtime and double overtime losses.
"The team finished the season winning 9 of their last 11 games. As a whole, they are a close-knit group that stuck together through the adversity of close losses and injury to a significant player in order to qualify for the League and District Playoffs," Grassel said.
Joe Gibbs, Junior High Coach, said, "They have the talent, fundamentals, mental toughness and basketball IQ." 
This Dallastown team record is 13-10 (7-5 in the conference). What does this team plan to do to be prepared for these final games?
"Watching film, scouting, continuing to look at things we can get better at everyday," Grassel said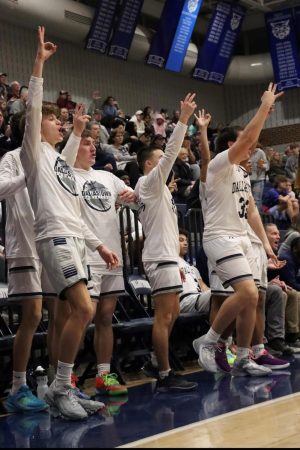 Owen Strouse, a senior Shooting Guard, is set and ready for his final games of his high school career. 
"I am excited to see our team play on this stretch run before playoffs. I think the team as a whole wants playoffs, continued championships and then hopefully making a district run. We show up everyday and work hard, it sounds cliche but we have a positive attitude and work hard," Strouse said. 
As for the seniors right now they only have a few games to hear the claps and cheers. The feeling of being on top of the world when winning games in Dallastown Basketball style. 
 "There are a couple lessons I learned through playing. One is to love your teammates and love your coaches, team bond will make you feel like a family, and lastly come out every night and play hard for your teammates and the results will come with it," Strouse said.
The team lost to West York in the quarterfinals of the YAIAA Championship, but isn't finished yet.
Dallastown will continue their season in the District 3 tournament against Central York on February 21. Tipoff is scheduled for 7 p.m.
Leave a Comment
Your donation will support the student journalists of Dallastown Area High School. Your contribution will allow us to purchase equipment and cover our annual website hosting costs.