Kickers Keep Kicking
Dallastown football has had the trend of looking to the soccer field for their kickers.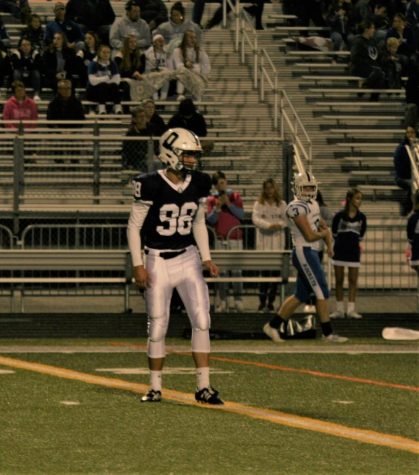 Dallastown has had a long trend of soccer players taking on the role of football kickers.
Soccer skills translate very well to the kicker position. That's why Dallastown has turned to the soccer field to find that position for years. They have had many successful kickers over the years, with one of them being Mitchell Groh.
Groh took the football field for the first time his freshman year and never looked back. He faced the challenges of playing two sports in the same season.
Having to play two sports in the same season can be challenging. "Both coaches were really understanding," said Groh.
Dallastown football coach Ron Miller understood and knew that Groh was just the kicker and that his primary sport was soccer. Dallastown soccer coach Andrew Foust knew that Groh was juggling two sports at the same time.
Groh was a great player on the soccer field and the football field. But he had to make a decision when he went to college. 
"Football kind of took off and I just ran with it," said Groh.
When making a decision, he chose the one that gave him the best opportunity. That opportunity ended up with him playing football at Penn State.
Groh is currently a redshirt sophomore for the Nittany Lions where he is punting, kicking, and holding. 
"I'm just trying to be as valuable as I can to the team," stated Groh.
Groh was one of the most successful kickers, but he was not the first. Drake Pew came before him and helped out Groh to be a kicker.
Pew was the Dallastown kicker for two seasons. 
"I started kicking when I found out I was able to hit 50+ yards naturally," said Pew.
Pew had the same challenges of playing two sports in the same season.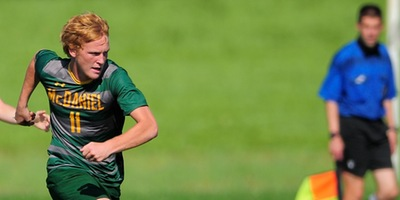 "It was hard because  of the time management aspect of it, but upon reflection, now being a third year law student, it really was not that bad," stated Pew.
After two years of playing football and soccer, Pew had to make a decision that many two sport athletes have to make, what sports to pick.
For Pew, the decision was easy: he went to Division 3 McDaniel to play both football and soccer. After one season at McDaniel, he decided to transfer to West Chester and only play soccer.  
After two seasons playing soccer at West Chester, he went to Baylor Law School, where he is currently. He is still playing soccer for the Baylor Club team.
The trend of kickers being soccer players continues with Dallastown's current kickers, Ty Borden and Owen Peri.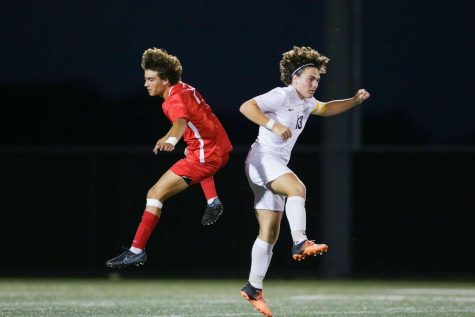 Borden faced the same challenges that kickers in the past had to face, being about to play two sports in the same season.
"Two sports at a time is stressful, but so worth it," said Borden.
Borden started playing football at the end of the 8th grade season when he had nothing going on in the fall anymore and thought it would be fun to do. Then he picked it back up his senior year.
"I wanted to make the best out of my senior year," said Borden.
Being able to play sports is not for everyone, but it can give you so many opportunities.
"People you meet, the relationships you create and playing soccer are fun, but Friday night lights are just different," expanded Borden.
This trend will continue for many years to come. The football team will turn to the soccer field for their future kickers.
Leave a Comment
Your donation will support the student journalists of Dallastown Area High School. Your contribution will allow us to purchase equipment and cover our annual website hosting costs.