Day in the Life of a Dallastown Student- Part 2
A four-part series of how students' days at Dallastown differ from each decade.
This is the second part in a four-part series examining the life of students at Dallastown through the decades.  Use the link below to read the first article. 
Introduction: 
The more things change, the more they stay the same. From dress codes and school lunches to classroom technology and cars in the parking lot, so much has changed at Dallastown High School over the years. 
In fact one might think that a student from the 1960s has nothing in common with a high schooler today. 
To discover what has changed and what has stayed the same, three former and one current DHS students were interviewed to compare a day in the life of a Dallastown student over the decades.
Meet the students:
Debra Raver attended DHS in the 1960's. After college, she taught English at Dallastown for 26 years, and is now retired.
Lisa Fisher attended DHS in the 1980s. She was actively involved in the Dallastown community before moving to South Carolina with her family.
Toni Sprenkle attended DHS in the early 2000s. She is currently the Varsity Football, Wrestling, and Competition cheer coach. 
Kayla Sebastian is currently a senior at DHS. She is the Student Body Vice President in addition to being a student-athlete involved with various other clubs and organizations.
It's time for school!
As the bell rings, the student's hurry to their first period classes.
However, Sprenkle remembers her school day starting way before the first bell.
"I always got to school early because I was in a lot of activities (yearbook, beacon volunteer club, student council, etc.) and usually had meetings or things to do before the school day," Sprenkle said. 
Today, the built-in Wildcat period at the end of the day typically serves as time for clubs to meet. 
Carrying Belongings:
The way that students have carried their belongings have changed drastically over the years. 
Although lockers still line the hallways of Dallastown, hardly any students actually use them.
"I do not use my locker – I don't even know where it is!" Sebastian said. 
Back in the 60s, "Using a locker was a necessity for coats and heavy textbooks," Raver said. 
Fisher and Sprenkle also used their lockers. 
"It was decorated on the inside with pictures," Sprenkle said. 
In addition to lockers, the bags students carried their other belongings in has changed overtime.
For Raver and Fisher, girls carried purses to class.
"Girls carried a shoulder bag purse and textbooks and a binder held in front of them; boys carried their on their sides in one arm, leaving the other arm to carry their girlfriend's books!" Raver said. 
Both Sprenkle and Sebastian carried North Face Backpacks, a trendy choice in both decades!
Getting to Class:
Over the years, Dallastown's student body has grown greatly in numbers, leaving little time to socialize in between classes. 
"The open hallway by guidance was built AFTER I graduated, and there were no connecting hallways so trying to get from one side of the school to the other took forever," Sprenkle said. 
Ever since COVID-19, Dallastown implemented a one-way hallway system to try and manage "traffic" in the hallways. 
"One-way hallways make getting to class take pretty long, so I don't have much time to do anything but walk to class during passing period," Sebastian said.
Classes: 
Core classes have remained a part of the Dallastown curriculum for years, but the structure has changed. 
For Raver and Fisher, they choose the college preparatory path. Other paths included Business and General. 
Today, students don't have to declare a path and can choose any electives they'd like. 
"Everyone in College Prep was required to pass two years of Latin before being allowed to take a modern foreign language. I chose French over Spanish or German," Raver said.
Sprenkle and Sebastian both took AP classes, but they were not offered in the 60s or 80s. 
Fisher's favorite classes included biology, US History, World History, and French. She did not enjoy Chemistry, Algebra I, and Literary Criticism. 
"I took mostly AP and honors course, but some random electives as well. Some favorites were AP Chemistry with Mr. Mooreland, Honors Mythology, Holocaust Studies, Honors English with Mr. Witmer, Sports Journalism, and Print Journalism," Sprenkle said. 
Many of these electives are still favored by students today.
"My favorite classes have been AP Chem, AP US History, and AP Government and Politics. The most memorable have been AP Lang for its practicality and AP Calc BC for how it challenged me," Sebastian said. 
Lunch: 
It's time for the favorite class of the day, lunch! 
Raver and Sprenkle opt to buy lunch, while Fisher and Sebastian prefer bringing a packed lunch.
Throughout the decades, the cafeteria food and lunches have changed greatly!
In the 1960s and 1980s, the food was all homemade by the cafeteria staff.
"I particularly loved their macaroni and cheese with stewed tomatoes, the holiday meals, something called Cheese Dreams, and chicken pot pie," Raver said.
For dessert, both Raver and Fisher would grab something sweet from the ice cream vending machines in the cafeteria or enjoy the lunch ladies' famous peanut butter candy.
"NO ONE ever packed… we always ate school lunch but the offerings were much more desirable than they are now," Sprenkle said. 
Today, packing a lunch is a very popular choice among the student body. But, the cafe in the Innovation Center (formerly known as the library) is a popular spot for snacks and smoothies during study halls. 
While the other students had a short lunch, Raver remembers having a full period dedicated to eating, relaxing, and socializing
"The boys had ping pong tables. In the junior high grades, the girls, mostly, hung around the jukebox on the opposite side of the lobby and danced," Raver said. 
Rules at School:
The rules for being a good Wildcat student, and punishments for breaking them, have evolved drastically since the 60s. 
"Punishments could be corporal, that is, paddling or detention or sarcastic scolding."
Raver and Fisher remember one of the main rules at school was not being allowed to chew gum. However, the punishments for the offense were quite different. 
In the 80s, a student would have gotten detention. In the 60s, they would've faced "Gum Ball."
"The boys in shop class caught with chewing gum faced "Gum Ball" – this involved standing at a trash can and spitting the gum at the exact moment the wooden paddle hit the backside. This is not a myth," Raver said. 
Fisher and Sprenkle both faced strict dress code rules. 
"You couldn't wear any short-shorts. Shorts weren't even allowed until spring. You also couldn't wear any "drinking t-shirts,"" Fisher said. 
"You couldn't wear tank tops, could NEVER wear crop tops or anything like that," Sprenkle said.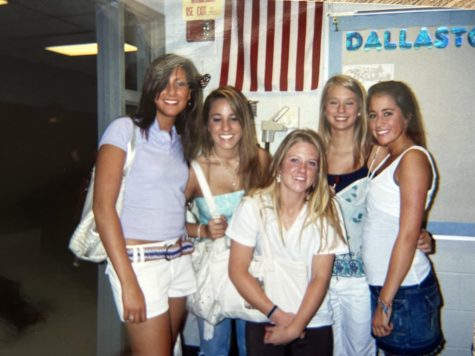 While some teachers today incorporate cell phone use into their lesson using tools like Kahoot or FlipGrid, in the 2000s cell phones were prohibited.
"Absolutely no cell phone use during the day was allowed, not even in between classes or during lunch," Sprenkle said. 
In the 2020s, some of the newer rules include the one-way hallways and strict no vaping in the bathroom policies, enforced by the vaping sensors.
Teachers:
As the backbone of the high school, Dallastown teachers have always left a memorable impact on the students. 
"Teachers were fun, classes were fun, but there was NO bending on rules or bad behavior… kids now would have quite a shock if they were in school during my time!" Sprenkle said.
Sprenkle's favorite teachers included Mr. Moreland, Mr. Witmer, Mr. Haar, and Miss Gable, who was also her cheer coach.
"The teachers I have had/have are pretty laid back and caring," Sebastian said. 
Sebastian's favorite teachers are Sra. Garrett, Mr. Stein, and Mr. Trone. 
Raver and Fisher both agree that their teachers seemed more interested in structure than being "fun" in the classroom. 
"I was lucky that I was assigned mostly serious teachers who were devoted to their jobs. But, I did not go to my teachers with personal problems or for advice," Raver said.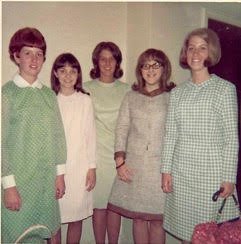 Raver described her teachers as being intimidating and strict. But, she gained a new perspective when she returned as a high school English teacher at Dallastown.
"I realized how hilarious and kind my former teachers were outside of the classroom now that I was their colleague," Raver said. 
Fisher remembers that, "Teachers were there to teach."
Her favorite teacher's included Miss Landis, Mr. Klinger, Mr. Shultz, Mr. Geesey, and Mr. Stauffer. 
Conclusion:
And just like that, another Dallastown day is done! But while the school day is over, our Wildcats have a full after-school schedule to keep them busy!
Stay tuned for Part III of this four-part story to continue to explore what a day in the life of a Dallastown student looks like through the decades!
Stay tuned for Part III of this four-part story to continue to explore what a day in the life of a Dallastown student looks like through the decades!
Leave a Comment
Your donation will support the student journalists of Dallastown Area High School. Your contribution will allow us to purchase equipment and cover our annual website hosting costs.