Class of 2023 Updates
Senior Class information relevant for the end-of-the-year
Thursday, April 20, the day the Senior Class of 2023 received their caps and gowns, marked the start of the end-of-the-year events that graduating seniors look forward to. 
As new traditions are formed and old ones are upheld, The Beacon has the details for all the events seniors want to know about this time of year.
Graduation
The Class of 2023, unlike those previous, won't be graduating in the Wildcat Stadium due to recent construction. Many seniors feel as if they're missing out on the traditional Dallastown graduate experience and dislike the change in venue.
"I don't really have a reason, I'm just disappointed. Some of us feel like construction could've been postponed or started earlier, but the timing wasn't changed so they could prioritize football season, not us," senior Trent Spangler explains when asked his opinion.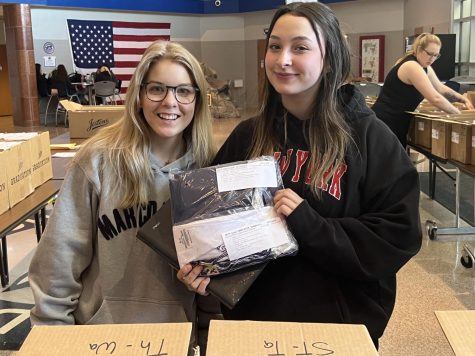 Others are just happy it's over.
"At this point, I don't really care where we graduate. I just want it to happen, you know?" Senior Naiara Bernice Garcia says. 
Graduation will be held on Friday, May 26 in the Weis Market Arena on the York Fairgrounds. Doors open at 4:30 p.m. and the event starts at 6:30 p.m.
This is one of the earliest graduation dates in Dallastown history due to availability of the venue. 
Typically, when graduation is outdoors, the event is open to the public with no tickets needed, but due to limited seats,10 free tickets will be given to each senior at graduation practice. 
The date for stadium graduations  were never concrete due to the unpredictable weather. There would always be a rain date, and sometimes graduation would have to be moved to the gym if a storm arrived unexpectedly. If this would happen, seniors would receive two or three tickets.
Now, there is no concern over changing dates or indoor graduation with very limited seating.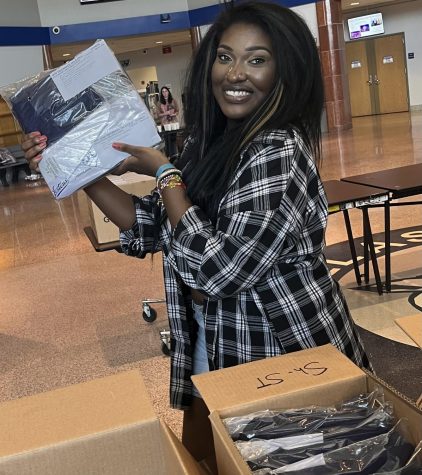 Several students will speak at graduation including Student Council President Kayla Sebastian and Senior Class President Paige Langmead. Three other students will be chosen to speak through an audition process to be held May 9-10. 
The Video Production Club will live-stream the event and will also sell a finished video for students and parents to purchase. 
Before seniors can walk, however, they must take their last-ever finals on May 19, 22, and 23. Their last day in classes will be Wednesday, May 24. 
Prom
This year, prom will take place on Saturday, May 20 from 5-9 p.m. at the Wisehaven Event Center in York. 
A new addition this year is the addition of a theme, "A Night Under the Stars." Senior officers wanted a change this year, mainly with decor.
"The class officers wanted to use different decorations. Usually, we use whatever decorations the venue has, so decorations aren't very prominent," Senior Class advisor Mrs. French says. 
The Senior class sold candy bags to raise money for new decorations.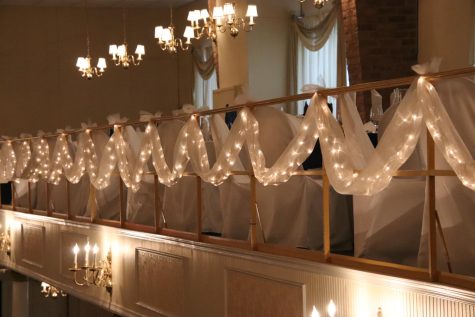 "The recent candy bag sale was to fund special balloons for prom. We wanted fun balloons with special lights inside of them to coincide with the theme," Senior Class Secretary Kylie Sciuto comments. 
Prom tickets were sold from April 17-28 for $65. This includes the venue rental, decorations, dinner, and the DJ.
Mini-THON hosted a dress sale for prom attendees on Sunday, April 30 from 10 a.m.-4 p.m. Dresses were $25 and all proceeds went towards DHS Mini-THON.
Senior Picnic
For years, the Senior Class parents organized an end-of-the-year celebration. Originally, it was an overnight party after graduation. In 2019 it became an overnight party after prom. This year marks a new tradition: The Senior Picnic.
According to Senior Class Vice President, Kayla Sebastian, it was a needed change. 
"The senior picnic is replacing Dallastown's traditional post-prom party. This event is new because of the declining interest in the post-prom party in recent years."
Senior Class parents organized an event that will occur on Thursday, May 25 from 11 a.m.-3 p.m. It will be held at Lion's Park across from the Wildcat Stadium and is completely free, but only seniors may attend. 
Since the beginning of the year, a small group of senior parents have been fundraising for the party. When surveyed in September, the Class of '23 decided they wanted a picnic for their party this year.
There will be a dunk tank, corn hole and kickball tournament, BINGO, food trucks, yard games, over 100 prizes to win, and raffles at the picnic. To attend, seniors should fill out the Google form posted on the Class of 2023's Instagram page.

Senior Class Trip
The traditional Senior Class trip to Hershey Park will be on Friday, May 12 from 10 a.m. – 7 p.m.
According to French, the Senior Class trip has always been to Hershey Park.
"Since I've been teaching, it's always been to Hershey Park. Last year, it was to Hershey. Before Covid, it was Hershey. When I first started teaching here, it was in Hershey."
As the 2022-23 school year comes to a close, the Senior class counts down the days until they're official DHS grads. Between now and then, the class party and trip, prom, and all graduation-related events will be happening. The Beacon wishes our graduating students good luck on their post-Dallastown endeavors.
Leave a Comment
Your donation will support the student journalists of Dallastown Area High School. Your contribution will allow us to purchase equipment and cover our annual website hosting costs.