More Than Just a Sport
Special Olympics Tennis provides a place for athletes of all ages to make friends and improve their skills.
For some people, tennis is just a sport or an activity to take up time.
For other athletes, it's a place to belong.
The Special Olympics tennis team in York County has people of all ages. Each week during their tennis season, they gather with smiles on their faces to play together. 
Wisehaven Tennis Center donates courts to the team during the season, but when the weather gets nice, they often play outside.
Their team doesn't only play in practice. They have matches and on the first weekend of June, they are going to play in States at Penn State.
It's easy to assume that this is a Dallastown team, but really it's a York County team as a whole. So while one athlete on the team could be from the Dallastown Area, another could be from Northeastern.
Since the Head Coach is Mrs. Debra Gable, a Dallastown teacher, girls from Dallastown tennis have the opportunity to help with the Special Olympics team.  
Because of this, Gable doesn't hesitate to encourage the tennis girls to help out. 
"I just think it's a nice connection for our girls to make with them," Gable says.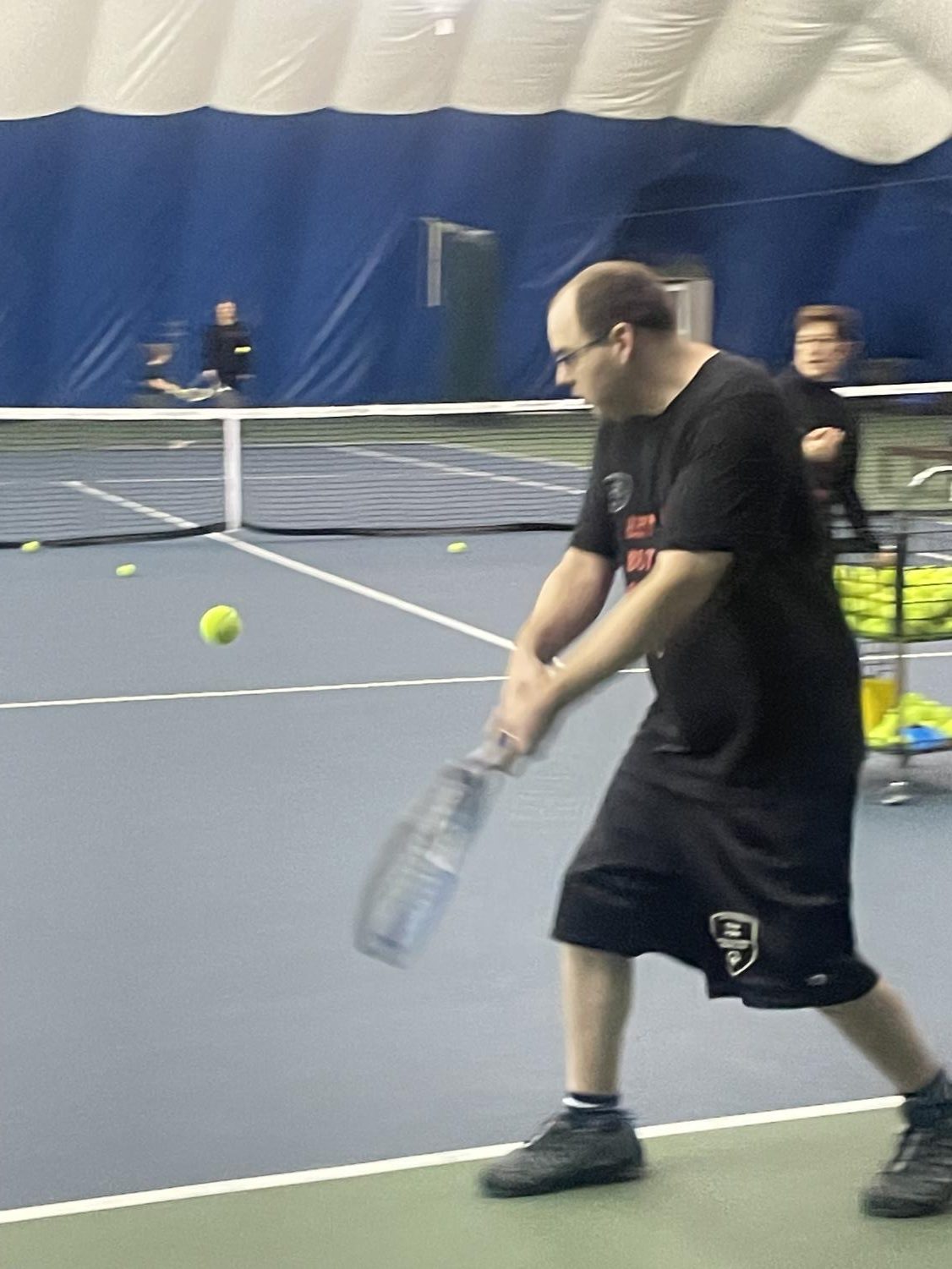 Senior Kylie Scuito has been a part of the team for four years. Not only does she help the athletes, but sometimes she is able to play with them. 
"I have seen firsthand that the athletes are able to strengthen their skills and grow their confidence through this program," Scuito says. 
For these players, their practices are a place to spread positivity. At the end of every practice, everyone gathers in a circle to compliment each other. Everyone involved – especially the athletes – are extremely kind. 
While the outside eye may not be able to help out on the courts, there are other ways to support the team. 
Anyone is able to watch their matches and can find where these matches are on the Special Olympics York County website.
It may not seem like a big deal to go and cheer them on, but it really is. 
John Misner, a parent of one of the athletes says, "It's important to be rewarded for what they can do."
On the Special Olympics Pa Capital Area website, there are sports schedules and places to sign up to volunteer. They also hold an annual Polar Plunge that anyone can be a part of.
Gable expresses that the team has many fans, but there is always room for more. Everyone is appreciated no matter who they are.
Being a part of the tennis team has made an impact on the players and the people around them. The coaches and athletes form connections and can watch each other grow.
"I just really enjoy their personalities. I know them really well now," Gable says.
All the athletes are unique to one another, but at the end of the day, it's easy for them to come and play together. 
"They're my second family," athlete Patrick Lee says.
Sometimes it is hard to become involved in new things. This is an experience that is guaranteed to leave an impact on the people a part of it. 
When asked if there is anything else she wanted people to know about the team, Gable said, "I think I just want them to know how hard they work and how important it is to them and how they are so happy."
Special Olympics athletes can often go unnoticed, so it's important to recognize how dedicated they truly are.
Leave a Comment
Your donation will support the student journalists of Dallastown Area High School. Your contribution will allow us to purchase equipment and cover our annual website hosting costs.