Keeping Up With the McGlynns
The youngest in the family takes on his junior year in basketball, hoping to keep the family legacy alive.
McGlynn is a well known name in the Dallastown basketball community. Some may even call it a dynasty.
Junior Nicholas "Nike" McGlynn will be keeping the family legacy this year, his first season without his brother Brandon McGlynn who graduated from DHS in 2018. 
Growing up Nike has always looked up to his two older brothers, Patrick "Four" McGlynn and Brandon McGlynn, not only in basketball but in other aspects of life as well.
"They both are successful, and I want to succeed as well," Nike said. 
The McGlynn boys have been playing basketball since they could walk.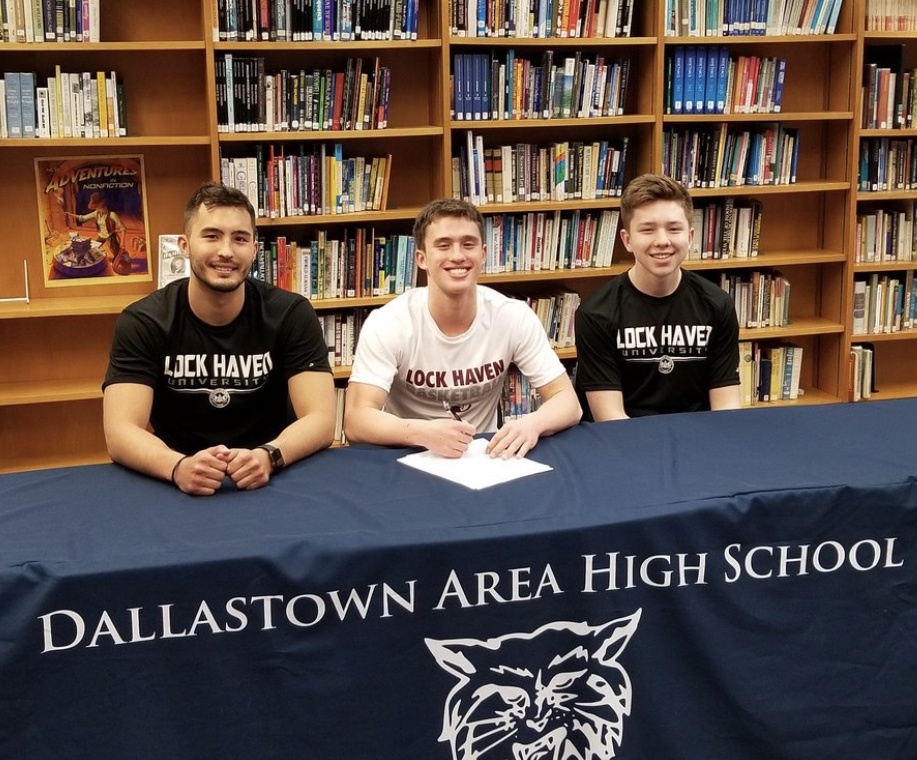 After playing for Vermont University, Towson University, and the University of Rhode Island, Four now plays for a Portuguese basketball league called Illiabum Clube in Portugal. Brandon is a freshman playing college basketball at Lock Haven University. According to Nike, he would like to play college ball too.
Before his college career, Four also found success as Dallastown's all-time leading scorer with 1,854 points.
Growing up in this family could seem like a lot of pressure, but that was not the case for the youngest McGlynn.
"I wasn't ever pressured into playing, I've always wanted to play," Nike said.
Watching Four and Brandon play on the court all these years has given Nike a lot more perceptive on the game and how to handle situations.
"Our family pretty much revolves around ball," Brandon said.
Nike has 2.5-3 hour practices at school and 1.5 hours shooting ball at home. Home has always been another place to practice the sport that he loves because not only are the McGlynn brothers involved in basketball, but so is their dad.
Nike is grateful that his dad is a basketball coach for the York Ballers AAU team.
"He is always there for me and pushes me to work harder because he wants the best for me," Nike said.
Although mom is not a coach and does not play basketball, Mrs. McGlynn is still very engaged.
As she has watched Nike play over the years, she said " I believe he is actually only now seeing what he can do in basketball; Since he appears to be still growing. I also believe basketball may be a bigger part of his life than he knows."
Nike believes success is made from hard work and drive.
He hopes to help bring victories to Dallastown this season.
"I'm just going to play really hard for my team and hopefully bring a winning record for us this season," Nike said. 
He wants to play hard, support his teammates, and carry on the family legacy.