For Julia Marin Del Valle doing an exchange year, and following her father's footsteps has been a lifelong dream.
Marin Del Valle's father came to Maryland for a year when he was her age and that was what sparked this passion for the USA. 
She is 14, from Seville Spain, and a sophomore at Dallastown High School. 
She will be able to partake in prom and graduation along with senior night for all sports she plays so she gets the full experience.
Marin Del Valle has her goals set for this year.
"The most important thing of all is to learn a lot of English since I don't know much, but also obviously to try a new experience in my life, new cultures, and more," she said.
Back home she enjoys surfing, skating, dancing, and volleyball. She plays in the serving position on the JV girl's volleyball team.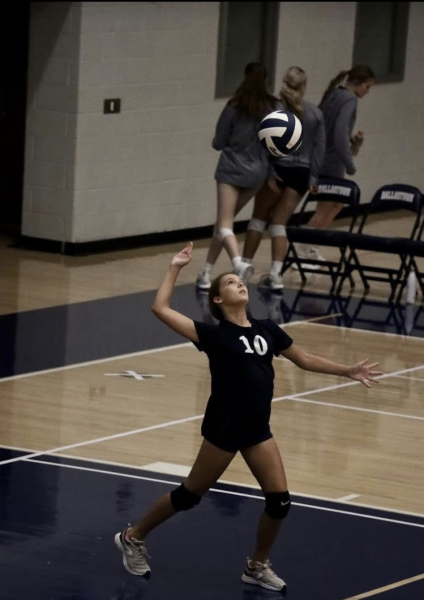 While Dallastown's international student program has had the four exchange students allowed most years in the past, this year there is only one.
Marin Del Valle has a bright and positive outlook on the school and her classes.
"It is super big and very beautiful. The subjects, the school rules, and the duration of classes are very different from Spain," she explains.
Her parents agreed.
"Actually she says she is on cloud nine."
She is very excited to participate in all the fun activities the school has to offer like Down and Dirty, Minithon, Homecoming, and all of the school football games because none of these events exist in Spain.
This year she left behind her 19-year-old sister Cristina, her 13-year-old brother Eduardo, and her parents Cristina and Eduardo. 
While Marin Del Valle is having a good experience so far, she's upset because she won't be seeing her family, friends, or parents for a year.
This feeling is being reciprocated all the way from Spain.
" She's my little sister and I miss her," her sister commented.
"Julia is very sociable and communicative. So we miss her dinner talks at night," her parents said.
"
She's my little sister and I miss her.
— Cristina Marin Del Valle
The most significant change for Julia has been the time and schedule switch.
"I don't like waking up earlier.  Here I wake up at 6 and in Seville, I used to wake up at 7 or 8," she responds.
Along with that, in Spain, their culture is very different for example, the meal times.
Lunch in Spain is at 2:30 p.m. whereas here it is at noon. In Spain, there is a snack at 5:30- 6 p.m., which is when Marin Del Valle eats dinner here, and her dinner would be at 10 p.m.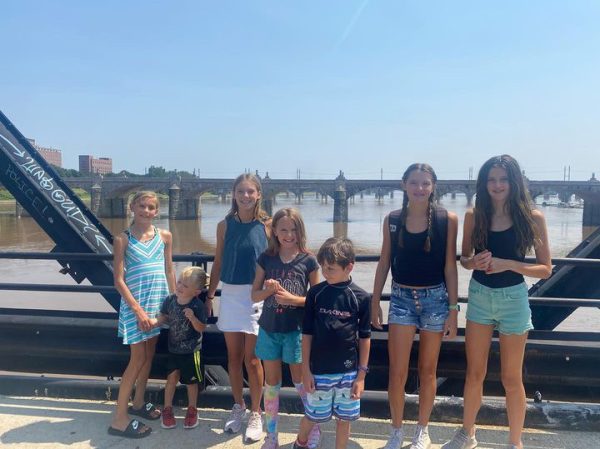 She claims that now she finds herself more hungry later and less hungry when we all eat dinner.
"She is easygoing, friendly, sociable, empathetic, and funny," the Marin Del Valle family said.
Overall she has been having a spectacular time and is looking forward to the rest of her exchange year here at Dallastown and in the United States.
"I like it all, the house, the food, the school, the landscape that is all green and is not like in Seville which is all city, and how everything is bigger here,"  she said.