Remembering A Dallastown Hero
Although known for his athletic achievements, those who knew him say Tracy Smith (Class of 1983) was much more than a football star.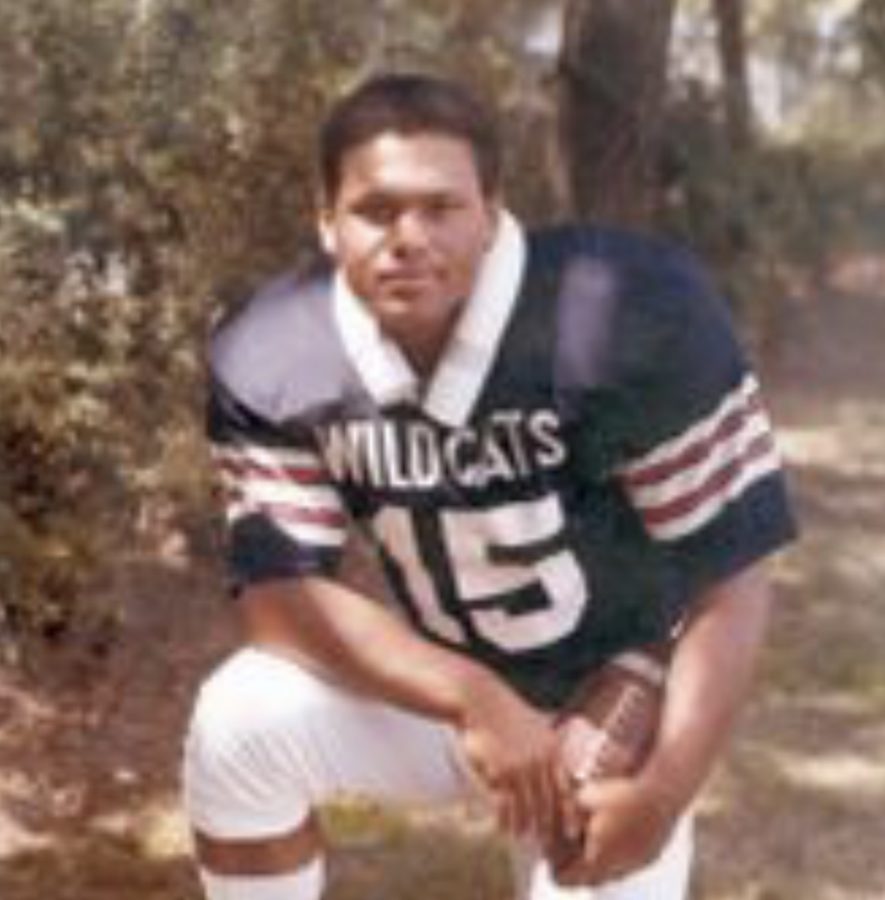 He was a Dallastown football legend, a D1 athlete, honors graduate from Duke, and a CIA officer. Tracy Smith, Class of 1983, led a life most would say is incredible.
Smith passed away on October 26 after a battle with cancer, and his obituary was filled with inspiring accomplishments and life experiences.
For those in the Dallastown community, Smith was more than just that list of accomplishments.
Dallastown teacher Mr. Jay Rexroth (DHS class of 1980) was around 12 years old when he played Yoe baseball with Smith's stepbrother.
Rexroth clearly remembers Smith's superior athletic ability.
"His senior year against Red Lion, he scored five touchdowns and he literally drug two or three guys down the field with him. It's burnt in my memory forever, it was the greatest running back performance I had ever seen in high school," Rexroth stated.
Kevin Marquet (DHS class of 1982) met Smith playing Cougar football.
"
He was a solid being who had a great attitude and was always positive."
— Kevin Marquet
Marquet remembers Smith as someone with a strong work ethic who did whatever was best for the team.
"There was a tough situation when seven of our friends were kicked off the football team my senior year. The last three games Tracy (as a junior) stepped up and played quarterback and handled it really well," Marquet said.
According to Marquet, it wasn't just his ability that made Smith special.
"He was just a huge spirit and he had no issues with who he was. He was a solid being who had a great attitude and was always positive."
Former DHS track coach Ray Geesey added that in addition to football, Smith excelled as a sprinter and a thrower, an athletic combination that isn't often seen.
Although Smith was primarily known as a sports star, he was also a strong student and great friend.
Dallastown Latin teacher Dr. Nelson (Class of 1983) graduated with Smith. Although he wasn't one of Smith's "sports" friends, the two had many good memories resulting from shared classes, especially Latin. Nelson and Smith attended the Latin trip to Italy together their junior year.
"We roomed together and climbed up our Latin teacher's balcony and were singing songs," Nelson laughed.
According to Nelson, everybody knew that Smith was an sports star, but that is not the guy he knew. They were friends that spent time together away from the sports spotlight.
"Tracy was always someone to hang out with, and he made everyone around him better. He was able to make friends with anybody which is one of the reasons he was always happy," Nelson said.
Besides excelling in academics and athletics, Smith also wasn't afraid to get involved at school or to be a little silly. He played a role in the school musical South Pacific his senior year.
Math teacher Mrs. Gable, whose father was one of Smith's football coaches, was in elementary school at the time but was in the audience.
"Everyone could not believe it was him, it was unbelievable. He had to wear a coconut bra and everybody went wild because there was a jock in the musical," she laughed.
She remembers Smith as someone that everybody could look up to.
"He was nice, humble, and would help anybody," Gable said.
Smith left his mark on all those he met throughout his life, and he accomplished more in his 53 years than most people do in their lifetime. Although primarily known as a sports star, if you ask those who knew him at Dallastown, his legacy is much more than that.