After months of writing, rewriting, and illustrating, two Dallastown teachers, Barb Holtz Myers and Heather Lehman, have finally made their dream of becoming published authors a reality.
Their book, Five Second Rule, was written for preschoolers and elementary-school aged children. It is about two children, Emma and Jack, and how they learn a valuable lesson from their grandmother.
"While Jack and Emma spend the day with their grandmother, she is all too excited to teach them a new five second rule," Lehman said. "Together they visit grandma's house, the playground, and even the local ice cream shop. Along the way, the kids see Grandma checking her watch periodically."
The children are very interested in this. What could their grandma be doing?
The book answers that question and more.
The inspiration for this story was a video for World Kindness Day that Myers showed in class in 2017, 2018, and 2019. Her students then created videos themselves as a project.
"I wrote the story with NO idea of an illustrator," Myers, a 3rd-grade teacher at Loganville -Springfield Elementary, said. "I approached Heather because she is talented, easy to work with and we got along well."
Lehman, the illustrator, and an art teacher at Loganville, says that it was an honor to be a part of Myers' dream.
According to Myers, "I worked on the story about 2-3 nights per week for 5-6 months."
Lehman did "Illustrations [for] about 4-5 months."
Some of the characters in Five Second Rule are loosely based on real people.
"The Grandmother is based on my mother (Barbara Holtz) for actions and appearance. Emma's appearance is loosely based on a combination of my daughters and Jack gives the appearance of a few of my nephews," Myers said.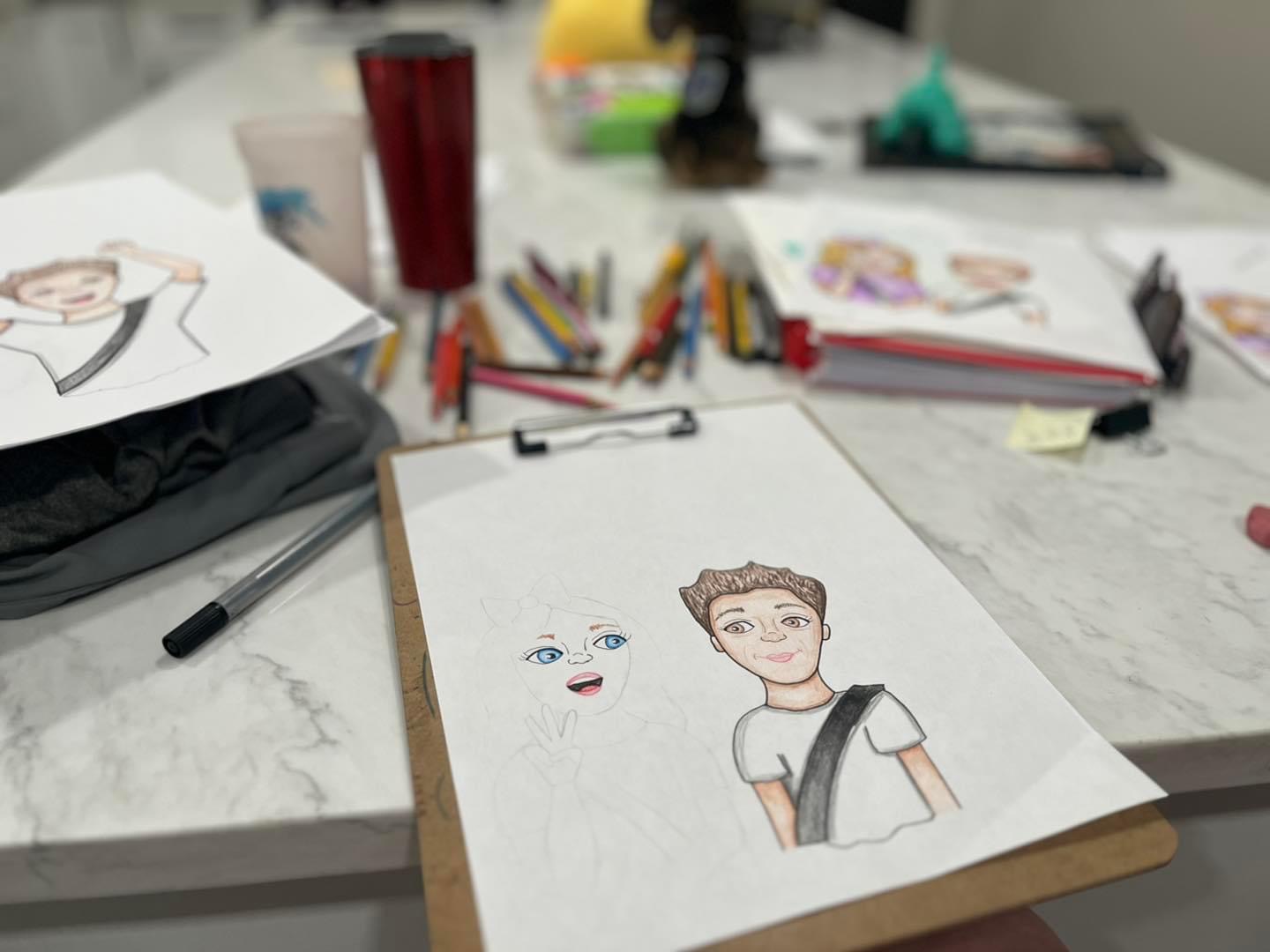 "The little girl in the story who is dressed in a crazy outfit was drawn to look similar to my daughter (who often is very creative with her own outfits,)" Lehman said.
Lehman has been working with Myers for 11 years.
Five Second Rule – which is now closing in on 300 copies sold – is Myers and Lehman's first book.
To show their support, some DHS students are buying Five Second Rule as well!
Senior Ella Poff bought Five Second Rule after being one of Myers' second-grade students.
"Mrs. Myers was such a huge inspiration in my life, and I stayed close with her all these years," Poff said. "She always showed us how to be kind and her book perfectly encapsulates her personality and her kindness."
Poff said that Myers always supported her dreams, so it was only fair to support Myers' too.
Siblings Jack and Maddie Herrington also purchased a copy of Five Second Rule.
When they were in second-grade, they each had Myers as their teacher, and they "adored her."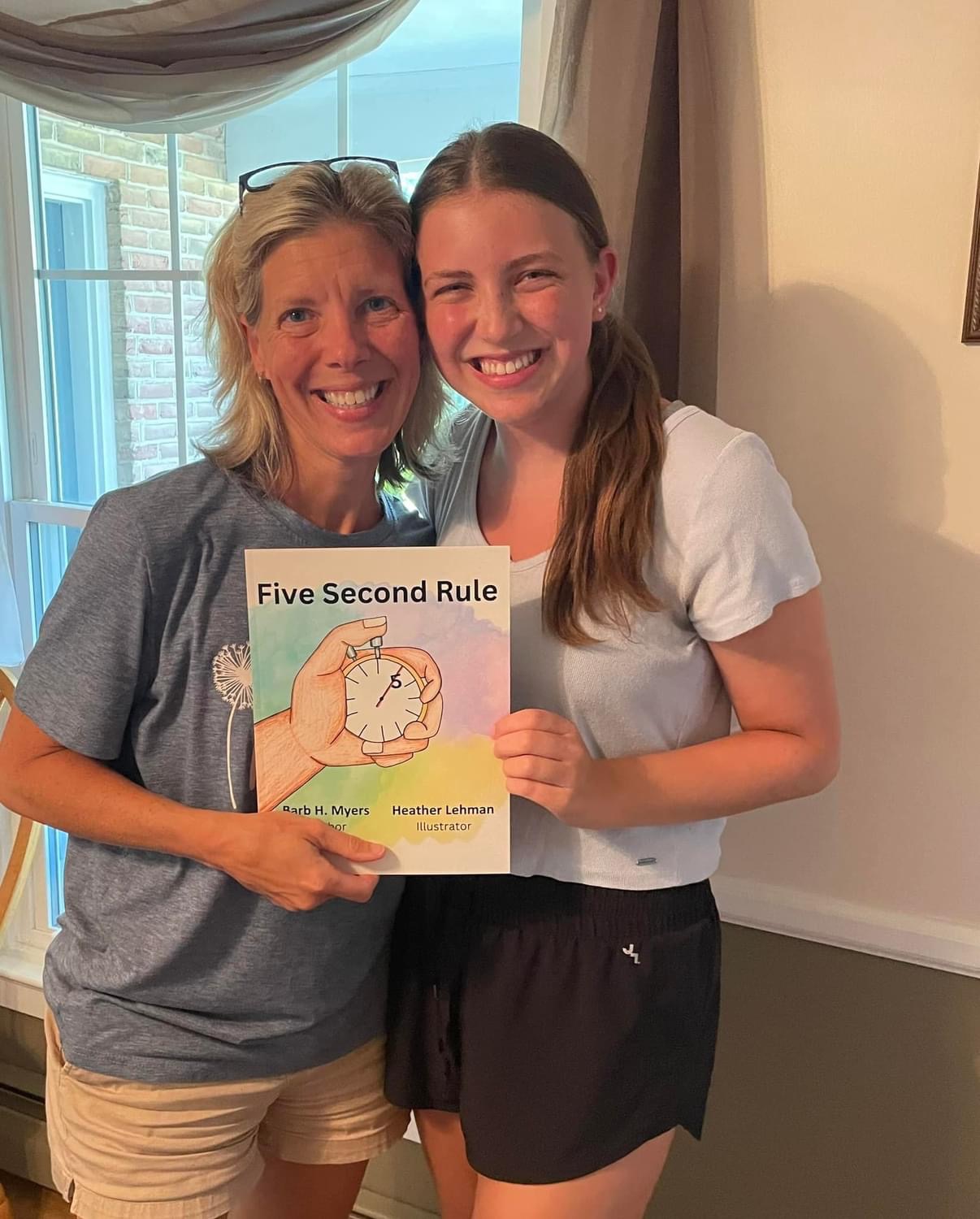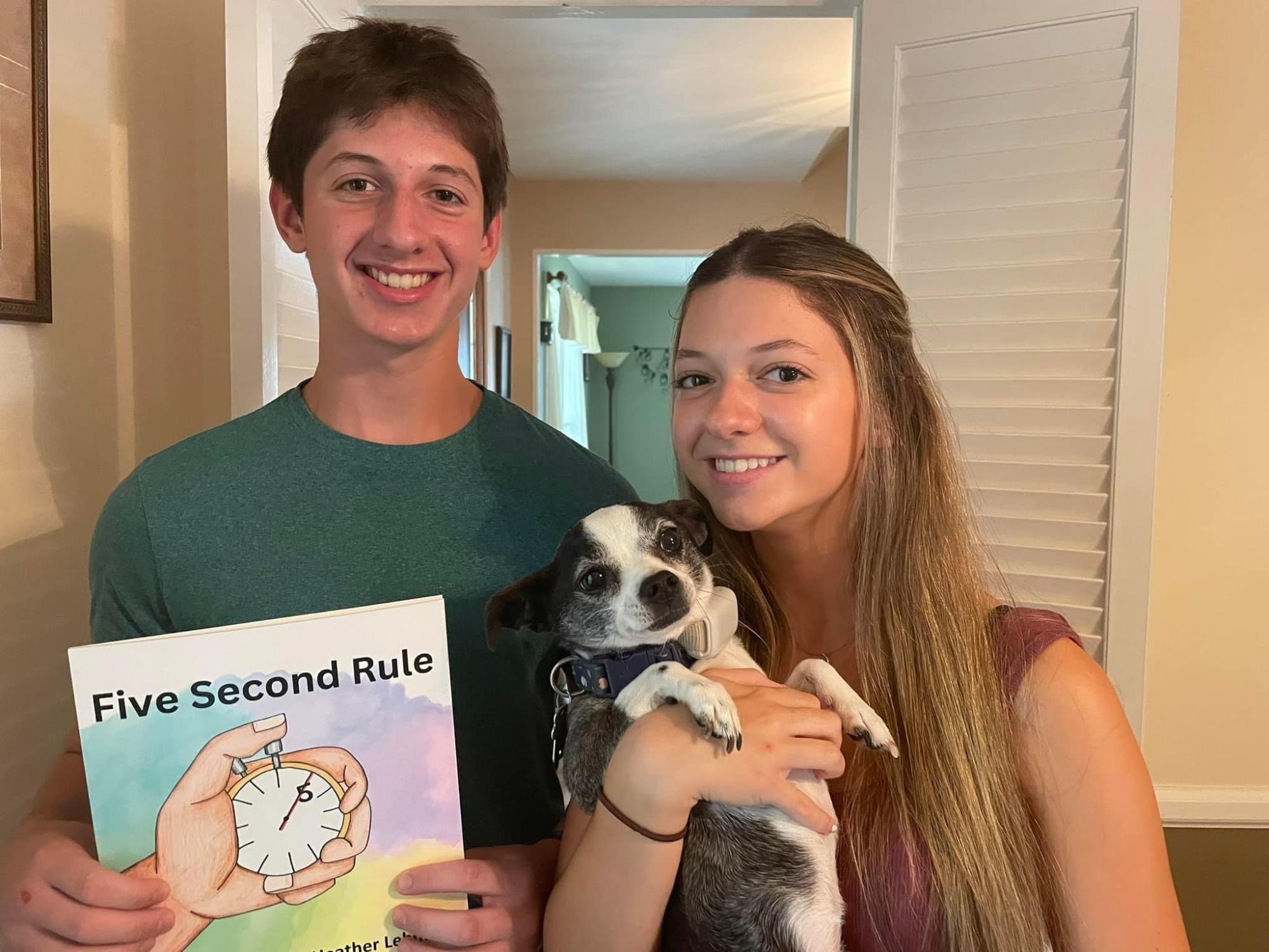 "When we found out she and our old art teacher Mrs. Lehman were going to collaborate on a book, we bought it as soon as it came out. It had a meaningful message, with beautiful drawings. The book describes scenarios in which it only took five seconds out of someone's day to do nice deeds for people," Maddie said.
Myers and Lehman are thrilled that Ore Valley and Pleasant View Elementary are planning author visits in November for World Kindness Day.
Publishing was a wild ride, according to Myers.
"Getting the illustrations and text ready to create the PDF copy needed for printing was daunting. We had to resubmit a few times because of errors on our part, which cost a little extra for each resubmission. After the second one, we became hyper-sensitive to every comma because we didn't want any more mistakes! Finally, it all came together just how we hoped!"
The QR code to buy Five Second Rule is below: