It has been a strange start at Dallastown for the 2023-24 school year in the high school's main office.
While every year there are new faces, over this past summer, the DHS administration underwent a wave of change.
McCauley and Raab take on new Roles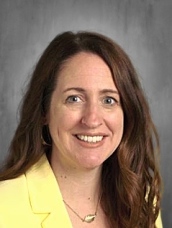 To start off the 2023 school year at Dallastown, two longtime assistant principals left the high school for new roles within the district. Dr. Brian Raab and Mrs. Rebekah McCauley were appointed as principals of Ore Valley Elementary and Dallastown Middle School respectively.  
They replaced former middle school principal Dr. Kevin Peters  who retired from Dallastown at the end of last year and Dr. Greg Anderson Ore Valley principal who also left to become the Assistant Superintendent of  South Eastern School District. 
McCauley was an assistant principal for 3 years, a English department chair for 5 years, and English teacher for 15 years. But now she is taking on a bigger position being a principal at the middle school. 
McCauley said she will miss many things about the high school.
"I will miss graduation and the pride on the student's faces as they cross the stage and hear their name being called."
She is very pleased with her new role and excited to learn about the staff and students celebrating the wonderful things that go on at the school.
She was interested in making the change because she loves to grow, and she loves working with teachers and kids. She said that, "it felt like a great opportunity to do those things and is excited that she gets to be a part of the secondary campus and that she loves DT and feels fortunate to be here".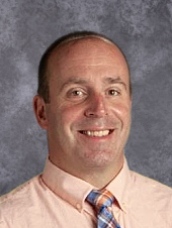 As for Raab, he was an assistant principal at DHS for 6 years and is now the principal at Ore Valley Elementary. He is most excited about the new opportunity to lead a school and get to know the new staff and many students and families.
 "Elementary students can be very fun and it is amazing to watch their excitement when they learn new things" Raab, stated. 
He also has aspects of the high school he will miss.
"I will miss many things from DHS. But specifically the great teachers, the amazing students, the variety of activities such as Mini-thon, sporting events, musical performances, and of course being in school with my daughters," Raab says.
What made him interested in making the change was prior to being at DT, he was principal at an elementary school in a neighboring school district. When he saw the position became available, he jumped at the opportunity.
High School Principal Dr.Wilson and the other office members, Dr. Bumsted and Mr. Hostetter,  held up okay at the beginning of the year. She says her job didn't necessarily become harder,  just way more fast-moving and intense. A lot more day-to-day things coming her way.
"I think that most students do not notice the changes in the office. The situation is unsustainable and very short term, but we're making the most of it," Wilson states.
With Raab and McCauley being gone, all of the office members have been saddened to see them leave, but are learning to make some new adjustments and help, while they wait for new help to arrive. 
Senft Steps in to Help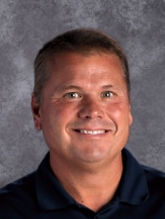 With much thanks and appreciation DHS welcomed Dr. Senft back to his role as an administrator on a temporary basis to fill the gaps created by McCauley and Raab's departures. 
 Senft retired in 2022 after 32 ½ years in education, 26 as an administrator in the Dallastown Area School District. Since retirement, he has spent the majority of his time with his family and spent time vacationing at the beach and boating in the Indiana River. 
"When I got the call, I was happy to help the Dallastown School District. It was a nice opportunity to work in the district again on a temporary basis," Senft said. 
Senft will only be with us for a short amount of time, up until November. During his time here he is assisting with administrative duties and will be present at certain meetings as needed. He is very excited to be working in the high school. 
Prior to retirement, he was an assistant principal at DAMS, where he started the Alternative Education and Cyber programs. At one point he also assisted at Ore Valley, then later moved from assistant principal at DAIS to head principal until retirement.
While two new assistant principals were hired, both were required to complete their required time at their old schools before coming to DHS, so in the meantime, it's been all hands on deck in the office. 
New Faces Start to Arrive
One of the assistant principals, Mrs. Melissa Mekosh, is in her 23rd year in education, and she is coming from a middle school position in the Pine Grove Area School District. Mekosh was also once a secondary high school math teacher. 
"While I was looking for an assistant principal position, Dallastown was my first choice because I heard great things about the district and the school looked like it had a very positive reputation," she said.
Mekosh is also very excited to get to know students as individuals and to get to know the programs that go on in the school. 
Mekosh will start at Dallastown in early November.
The other new assistant principal Dr. Lauren Ward comes to DHS from Northeastern where she served roles as both head of the math department and a middle school principal during her 20 years with the district.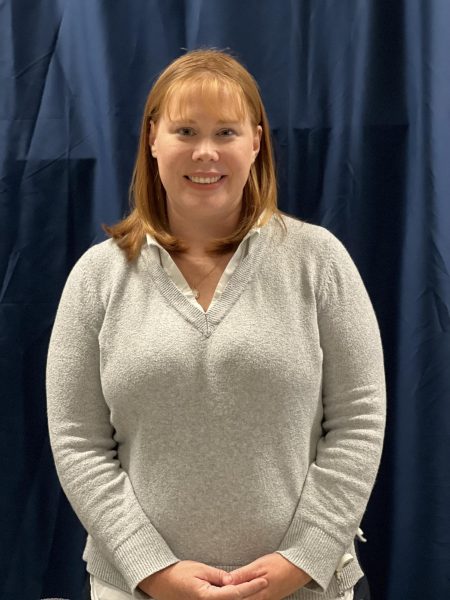 Ward was interested in making a switch to Dallastown because she had heard great things about Dallastown such as the quality of curriculum, music, and performing arts programs. 
"I have always been into performing arts and music and Dallastown seemed like the perfect place for me to express that,"  she said.
Ward loves taking on challenges  and describes herself as a "hard worker," so she doesn't think she'll have a difficult time adjusting to the change. She's just excited to become a Wildcat.
"I want Dallastown to know I am here to listen and support everyone," Ward says,
The Dallastown administration is very thankful for the help and patience they've received in the midst of all of the changes and and look forward to moving ahead with new staff and Wildcat Spirit.