"The Monogatari Series"; a series very few outside Japan know the name of, is one of the greatest stories of all time.
It is written by Nisio Isin the author who won the 23rd Mephisto Prize, a prize for unpublished typically mystery fiction novels, at the age of 20 for his very first published book.
"The Monogatari series", meaning "The Story Series", is his best-known work being named one of the top 10 light novels of the past decade by Takarajimasha in 2020.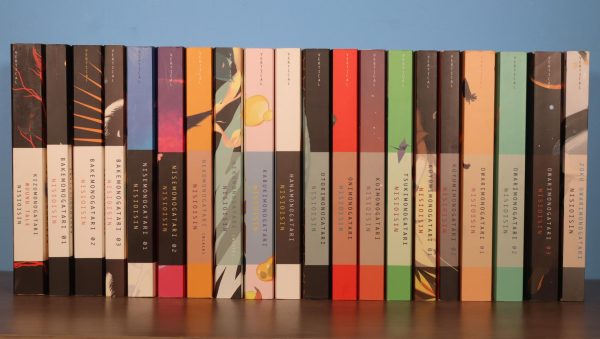 His unique writing style and enticing storytelling have led to one of the most complex yet sound and plot-holeless coming-of-age stories ever made.
Isin never intended to write and instead wanted to draw manga. After realizing he wasn't good at drawing, he went on to write novels. 
His novels have gone on to change the landscape of light novels, as light novels typically had pictures. Since he didn't find his art up to par, he made his books have no pictures whatsoever; looking more like a young adult novel.
"Monogatari" was originally a series of light novels but has been being adapted into an animated series for over the past decade by SHAFT Animation Studio.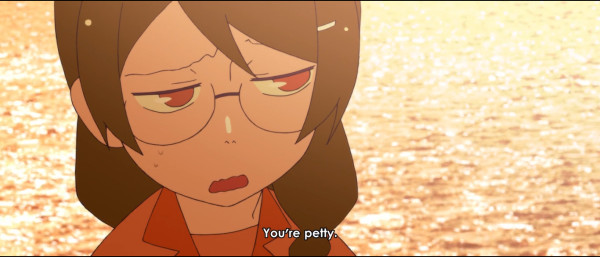 Having seen both the novels and the books, I love them both. The books have more little bits between the characters while the films are slightly faster-paced.
"Kizumongatari" is the very beginning of the story. Telling the tale of the time the main character, Koyomi Araragi, went on his, self-acclaimed, two weeks of hell meeting the stunningly gorgeous vampire Kiss-shot Acerola-orion Heart Under Blade.
He experiences death, friendship, rebirth, and misery in this exciting tale.
First off, the animation is amazing. Every scene looks absolutely stunning. This film is a cinematic masterpiece.
The movies make great use of being an approximate retelling by making every scene larger than life.  
"Kizumonogatari" is only the start of the story. In itself, it is a tale but it is one of many in a chronological story. "Bakemonogatari" is the next adventure in this timeline.
Isin does a wonderful job in his world-building. Every place has major significance and shows up time and time again in the story. 
The character development is also spot-on. Araragi, the main character, is immediately seen as an immature, outcast of a person based on the few first minutes of his interaction with Tsubasa Hanekawa, his friend and class president. 
Meme Oshino, his mentor of sorts, also has his instantly recognizable style; a Hawaiian shirt, wooden sandals, known as geta, and an unlit cigarette in his mouth.
This perfectly represents Oshino's shabby personality. Backed further by his homeless nature.
Another reason I love these films is the sound design. The sound effects are amazing making every moment seem true to life. Everything from bottles dropping, to the cries for help.
The music also is a must-hear. The soundtrack is made, almost exclusively, out of wonderous jazz mostly by Satoru Kosaki. 
Kizumonogatari ost
"Monogatari" also has an unheard-of storytelling style. Isin writes in almost entirely dialogue. This gives the action-packed story relatively little visual action while keeping the viewer on the edge of their seat.
Instead, it relies on background cues and interactions of characters for the viewer to understand.
Altogether, this makes the story almost feel real. Every character seems like an actual person, and nothing is spoon-fed to the watcher. It makes you feel like you are a part of the story.
Although "Kizumonogatari" is a wonderful trilogy, it does have some negative aspects and reasons not to watch it.
One of the biggest reasons is that, although it's not rated in the US, it has severe gore, nudity, and some light profanity.
IMDB finds the nudity as mild.
"Breasts are over oversexualized; normal movements such as a girl walking or turning around have breasts bouncing in order to emphasize the main character's (a teenager) perspective."
They also warn about gore.
"…expect a lot of bloody violence."
One final reason not to watch these wonderful films is that they are only in Japanese. To understand them, English subtitles are provided.
Overall, I would recommend these films to anyone who is interested in something new; something odd.
This story is one that you have never seen anything like and one that you need to experience at least once in your lifetime. 
Nick Creamer, a film critic, sums up the trilogy wonderfully.
"It's ugly, incomplete, and ostentatiously beautiful. It is one of a kind. Tells a thrilling and deeply personal story, bringing its characters' pain and pleasure to life through unparalleled animation and sound design."