When Major Kenneth White was just a kid, he was exposed to step by watching the TV show "A Different World."
Little did he know it was merely a pathway for a new passion that he would continue pursue through high school, college, and currently as the adviser of Dallastown's Black Student Union (BSU). 
Step has been recognized in African and African – American culture for centuries.
But what is it?
Originated in the slave trade era, Step is a form of dance, or communication.
It gained its name in the 1960's after the establishment of historically black colleges, and universities (HBCU's).
It is said after the Stono rebellion in 1739 that eliminated the slaves' communication with each other, the slaves used step as a form of communication.
Step is a combination of spoken words, rhythmic stomping, clapping, and movement.
The percussive sounds come from using the body as a drum. Its main influence being the African gumboot dance originated in South Africa. 
Dallastown's very own history has step roots within the high school.
Starting with the step team, "The DT Steppas."
After the pandemic, 2022 was the first year after the pandemic that the step team was active, so some things were different.
Starting with inspiration from the newly elected captain.
Zuri Frazier, a junior, and step team captain since the start of the brand new step team, says being on the step team inspired her to want to be the captain.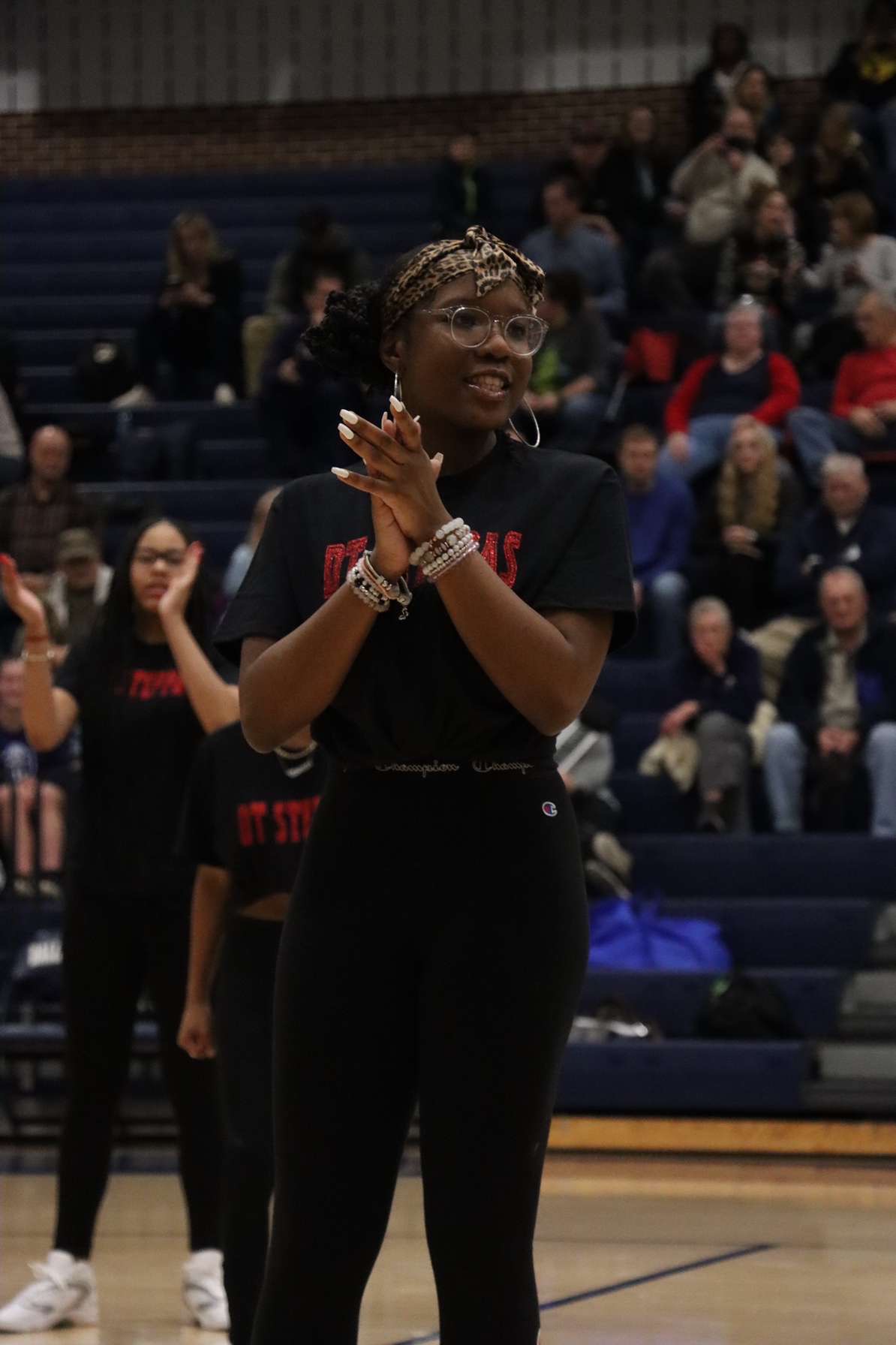 "I wanted to see it become an actual team rather than a group of students put together in a couple of days to learn a routine and perform once" said Frazier.
Frazier gathers moves from movies, social media and videos  to make routines. She changes it slightly to fit her style of choreography along with making it not too easy yet not too hard.
Although the step team has its great moments, being captain is not always the easiest job.
 "The biggest challenge of being captain was having enough patience and being able to understand everyone's feelings and emotions. I would also say having to be a captain, but at the same time, a friend was a very challenging experience" said Frazier
She also gives encouragement to new steppers. Urging them to stay committed, work hard, and ask for help because step is a non-judgmental zone.
The DT Steppas are not Dallastown's only tie to this historical performance.
A well respected teacher and mentor has also been on a step team in his youth. Major Kenneth White the JROTC teacher and one of  the BSU advisors.
 White was exposed to step in multiple capacities including a program called Upward Bound at Temple University.
He found a strong passion in step so much that when he went to college, he became the step master in his fraternity Kappa Alpha Psi whose motto is "Achievement in every field of human endeavor." 
Which is a statement that Major White lives by every day.
Although step was a passion he also found a sense of obligation in his professional performance.
"We have a responsibility especially in the nature and struggle of people of color in America to perform in such a way that we lay the blueprint of success for those coming behind us. To destroy the mentality and narrative of inferiority so that we can overcome that mindset because we can see superiority performed and presented to us everyday," White said.
Even when he graduated from college he never strayed from step.
He coached step in church and as an adviser for the BSU he gives tips and advice to the step team.
His advice to new steppers is to have self confidence first because that will always affect your performance.
There is so much to look for featuring the step team including several performances at assemblies and school events. 
Look out, Dallastown, here comes the DT Steppas!