Halloween hasn't always meant horror and getting your fear fest on. As years went by, horror during Halloween has been being recognized more and more, and for those hardcore horror fans, the way they love to get their horror on is with a good movie.
Here's a few of whats coming out fall 2023.
Saw X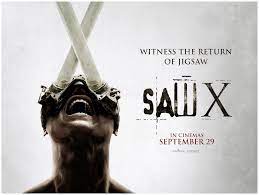 Kicking us off, Saw X came out Sept 29th, and gives those hardcore Saw fans just what they were looking for this fall.
Saw X features a terminally ill John Kramer in Mexico, the movie differentiates itself from other Saw titles by taking a less slaughterhouse approach, and more of an emotional one, and being a prequel, this gives those Saw fans needed details that they never got to see yet.
Malibu Horror Story
Next up to the fear fest is Malibu Horror Story, which comes out Oct 20th. This movie adds something not always explored in the horror genre, and slightly different than most horror movies.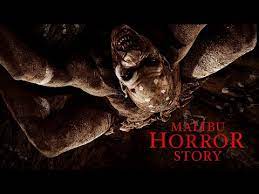 Set over the course of 10 years, paranormal investigators dig into the mysterious disappearance of four teenage boys who went missing in the California hills after discovering a sacred cave.
Directed by Scott Slone, this movie looks into and builds a different story from the footprint of the sacred ground trope.
The Exorcist: Believer
Next, 50 years after the release of the entirely new genre of horror, The Exorcist is being revisited for a new story. The Exorcist: Believer is a direct sequel to the 1973 classic.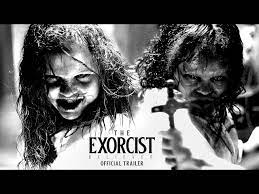 This historic return features the return of Chris MacNeil, the mother of the formerly possessed Regan MacNeil, to help save two young girls who have been possessed by an entity. This movie is intended to be the first of a new Exorcist trilogy, with a new sequel set to release on April 18, 2025.
Pet Sematary: Bloodlines
Also reviving the dead this fall, is Pet Sematary: Bloodlines. A Prequel to the 2019 Stephen King film adaptation of the 1983 novel. Pet Sematary: Bloodlines tells an untold chapter of the book also written by King.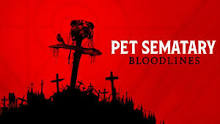 Set in 1969, this debut centers on Jud Crandall with the creed family's elderly neighbor when he was still a young man trying to escape his hometown in Ludlow, Maine.
After discovering a local cemetery where the dead can be brought back to life (sort of), Jud must contend with a sinister family legacy that will forever connect him to Ludlow. Alongside all his childhood friends,they all battle an ancient evil with the power to destroy everything in its path.
It Lives Inside
Another psychological horror movie being birthed from the shadows this spooky Halloween, is It Lives Inside. From the producers of Get Out, this horrifying piece brings a figure from Hindu and Buddhist mythology on screen.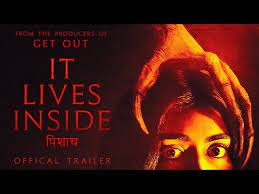 The movie focuses on Samidha, an American Indian who begins rejecting her family's culture in order to fit in at school.
It is then, that a demonic entity, known as Pishach latches on to her former best friend, Samidha, [and she] must come to terms with her heritage in order to defeat the malevolent spirit.
It Lives Inside is the debut feature from writer-director Bishal Dutta, who drew on his own childhood experience of emigrating from India to North America at the age of four as inspiration for the film.
"As it developed, It Lives Inside formed its own dual identity much like mine," he said in a statement at SXSW.
Nevertheless, these movies are sure to have you staying up at night, just make sure not to close the curtains on these horror hits.