Wishbones for Pets Month runs from Oct. 15 through Nov. 1. It is a month people can celebrate by loving animals and pets more. This could be giving them treats, giving them baths, and just pampering them. If there is no pet in the participators' life, they can donate to pet shelters, or adopt.
For Dallastown Math teacher Mrs. Michelle Boyd, Wishbones for Pets Month is every month.
Boyd does many things for animals, ranging from yearly donations to the SPCA to having her own farm, where she rescues animals and makes sure they are loved and cared for.
For starters, Boyd donates to the SPCA yearly.
She started doing this when she was 17 and she had to put her dog down due to cancer. They were not planning to get another dog, and all of his bowls and toys were in great condition, so she donated them.
Boyd started this because she saw how the SPCA was doing a lot with the funds they got, but it still wasn't enough.
"The cost of adopting rarely covers even a portion of the cost of an animal that came abused or sick," according to Boyd. "They need all the help they can get to keep their services running."
"
"It is amazing what they accomplish in a year."
— Michelle Boyd
Boyd isn't supplying all of her donations herself, though. Various students and staff also give her stuff to donate with as well.
"61% of Pennsylvanians own a pet," according to The Zebra.
Boyd, however, owns a lot more than one. She has a farm that she uses to rescue and give animals good, loving homes.
Her farm, which is located in Spring Grove, has been going strong for 22 years.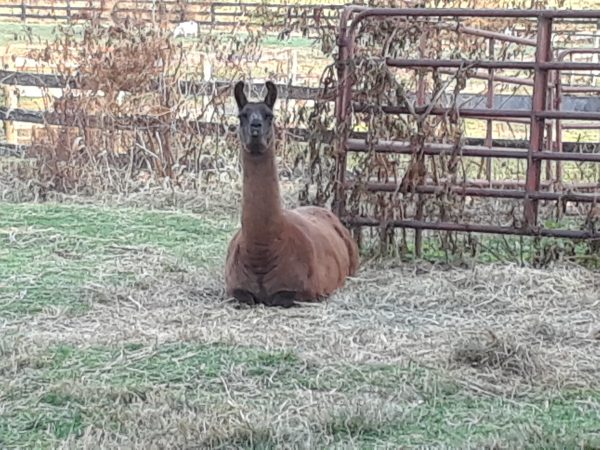 She has had six goats, two llamas, two ponies, and two horses at one time.
This safe haven for animals all started because Boyd had wanted a horse.
"I have been riding horses since I was 12 and having a small farm was the cheapest way for me to have my own horse," Boyd said.
"If we didn't have a farm I don't think I could have paid board for my horse along with all my other bills."
Once they got their farm, the choice to provide a home for animals was an easy one.
"We had the space, money, and plenty of love to care for these neglected animals."
When you give that much love to something, it tends to give it back, if not directly.
"There is nothing like saving an animal and providing it with what is probably the first good home they have ever had," according to Boyd, who's animals are loyal and kind to themselves and to her, thanks to her love.
"While most people put all their money into their human children," Boyd said with a laugh. "We have put all our money into providing a safe and loving home for animals in need."
"We spoil our pets to help make up for the time that they spent in bad homes or abandoned outdoors," Boyd said.
Of course, owning a farm comes with some difficulties, as well.
They are unable to take vacations, as they need at least one person to watch them at all times. It is also super expensive.
"While we have enjoyed our farm, we are getting older and the work of keeping up with everything is getting harder," Boyd said. "Because of this we are not replacing any of our animals after they pass on."
Boyd and her husband plan on selling the farm after the rest of the animals pass away.
"One of our retirement goals is to travel across the U.S. visiting all the national parks once we are able to travel," Boyd said. She thinks that she will still rescue cats because they are easier to care for, and you can just have a relative take care of them when you can't.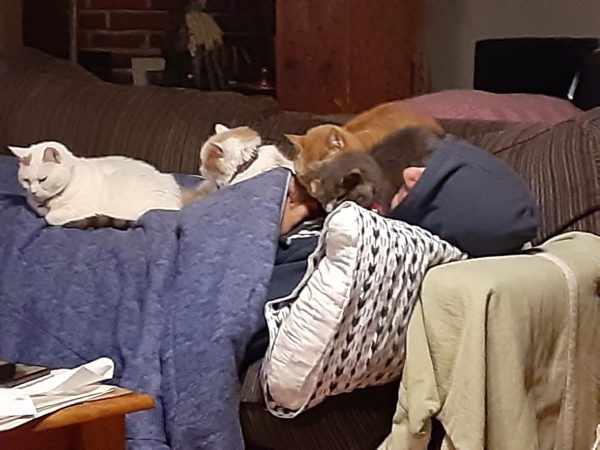 "Bottom line, farm life is a major commitment of both time and money," Boyd said. "You have to love the life to make it work."
"We loved it and are so grateful for all the amazing animals we have been blessed with."
Make sure to follow @dtbeacon on Instagram and Twitter, and have fun celebrating wishbones for pets month.
You can find more information about the SPCA here.