A spotlight beams on stage. Actors relay their final lines and complete silence covers the auditorium. A moment… then applause.
DPAC (Dallastown Performing Arts Club) has been putting students on the stage since 2007. Though unrelated to the Dallastown Spring Musical, both organizations have the same goal: putting on a show for all to enjoy.
DPAC is the result of a clever idea for a senior project and the cooperation between student Caroline Huball and English teacher Mrs.Yuninger.
Huball noticed that Dallastown High School didn't have a theater club in freshman year. This fact bugged her, until she decide to make a change in her senior year.
Huball took inspiration from the Dallastown Middle School theater group, found a teacher who would help, and used her senior project to carry out her plan.
The officer group consisted of a club President, Vice President, Treasurer, and Secretary. Together, with other students and the help of volunteer teachers, DPAC performed their first play "45 seconds from Broadway"
In 2008, Emily Grove, a past assistant director, informed Director Yuninger of the International Thespian Society (ITS); A theater honor society for middle and high school students in the United States that recognizes students' theater achievements.
After years of research, Yuninger got the club inducted in February of 2014. Eight other students chartered the troupe with her: Aleeza Furman, Jenna Furman, Kitty Geoghan, Connor Kelly, Sam Miller, Brittany Bogart, Emily Horn, and Lucas Staub.
DPAC was then officially considered a nationally recognized organization, acknowledged as troupe number 7973.
But what does ITS have to do with theater students? Well, students get a point requirement, that roughly translates to 100 quality work hours on or off stage, to be inducted as a "Thespian."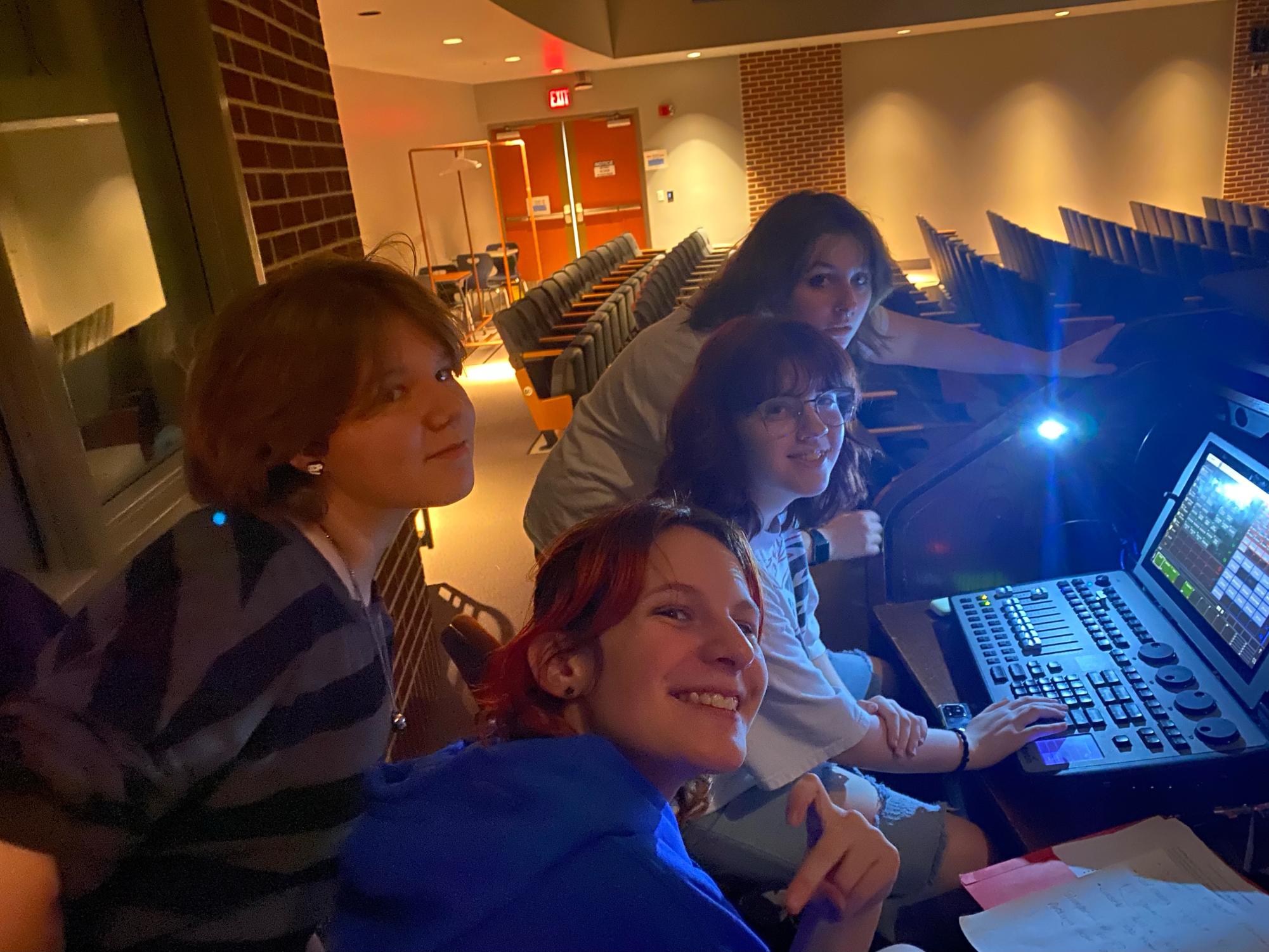 "Affiliation brings credibility and distinction to students, theatre programs, and schools. It is a visible, positive symbol of the quality of your theatre program" Yuninger explains.
Once these students are Thespians, they can compete in regional and national events, As well as opportunities that offer chances to win scholarships, earn commendation through ITS excellence awards, and audition for hundreds of college theater programs.
Vaida Duke, DPAC's current webmaster, plans to be inducted this year. They're planning on using being a Thespian to assist their future opportunities for colleges and jobs.
But, aside from ITS, Duke believes Dallastown's theater group itself has also given them assistance in finding their preferred career choice.
"It helped me figure out that I love working with lighting in particular… I like making set design changes," Duke states.
However, ITS isn't all what DPAC is about. Along with multiple smaller productions and community acts, DPAC works with Chartwells School Dining Services to provide a yearly dinner theater show. 
Another DPAC hit is during spring which takes place near the end of the school year. DPAC presents Dallastown's talent show in the school's auditorium at the end of May.
The 2023 talent show was a roaring success. There was nearly a full house, more than a dozen acts, and the crowd wasn't afraid to show their support with clapping, whistling, and cheers echoing off of the auditorium walls.
One of the performers from last year's talent show, Lillian Staley, who is also the current DPAC's President, revealed that her past two years in the club has improved her confidence and ability to make friends.
"DPAC has made me more confident on stage… and it has helped me realize how open and easy it is to actually talk to people when you realize you have the same interest," Staley says.
At the end of the day, with the fall play, winter dinner theater, talent show, and the variety of productions in between, DPAC continues to put in their best efforts to provide Dallastown with entertainment and nights to remember.