Many people want the ability to travel where and whenever they want. Most people in the US do this by car but some individuals choose a more thrilling adventure: Motorcycles.
Some teachers/employees and even students ride motorcycles at Dallastown. Adam Hostetter, DHS's Dean of Students has been riding for 35 years.
Motorcycles, like all motorized machines, can be dangerous. To make them safer, the US requires riders to have a motorcycle-specific license above a standard car license.
Anyone over 18 can obtain a permit with a quick knowledge test, practice how to ride a motorcycle on their own, and then go to the DMV to take a riding test but, there is another much safer way.
To make sure riders are absolutely confident in their abilities, the Motorcycle Safety Foundation exists to teach and license all riders under 18 and anyone who wants actual guidance.

Anderson Colleen, the Motorcycle Licensing and Program Manager for PennDOT, took the course and recommends it for many reasons.
"I took the course the first time 15 years ago. It not only taught me how to ride but it made me a better more aware car driver."
Hostetter feels that everyone who wants to drive a motorcycle should take one of these classes.
Pennsylvania decided to subsidize these courses for PA residents. 
This means that anyone who lives in PA and has a valid motorcycle permit can schedule and show up for the Basic Riders Course (BRC) for free.

This course is designed to take someone who just knows how to ride a bike to someone who can comfortably drive a motorcycle on the road. 
Most people who take the BRC recommend it and find no faults with it. For the BRC, a motorcycle is provided for the course along with a helmet.
Total Control Training has the closest location to Dallastown, which is in York, PA.
Roberta Carlson, the Director of State Programs for Total Control Training, explains the commitment of taking the BRC.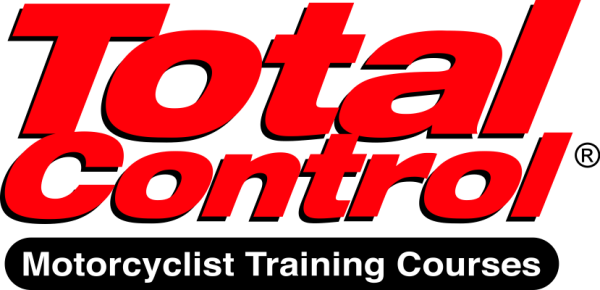 "The Beginner Riding Clinic is a 15-hour class, generally taught over two or three days, which is designed to teach beginning riders, but is also very effective for experienced riders. The class consists of five hours of classroom instruction and ten hours of riding on a paved parking lot."
The course teaches many different parts of motorcycle riding; improving the safety and confidence of the rider.
"The class starts with becoming familiar with the motorcycle and basic riding skills and progresses to intermediate skills like turning and braking and the mental aspects of riding.  The class ends up with advanced riding skills, like swerving and quick stops, things which can save your life on the street when coupled with good mental street strategies."
The course can be taken as many times as a rider would like. In fact, "Total Control Training" wants students to do this.
"We encourage students who wish to improve their skills to take any course more than once. Motorcycling is a perishable skill. Ongoing practice and skill building are essential for safe street riding."
Most people take the course with just a permit; intending to get their license. 80% of people taking the course succeed in this goal but there are some other reasons to take the course.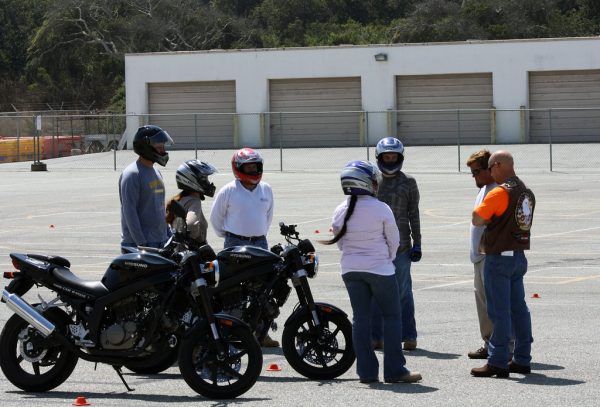 Karen Dressell, the Dallastown library's media specialist, took the BRC for two main reasons.
"[I took it] to learn how to ride a motorcycle and to receive cheaper insurance."
She finds it crucial to always be cautious when riding.
"Always ride as a defensive rider."
Hostetter also took the BRC and found everything very helpful.
"The entire course is packed with useful information."
For new riders, Carslon recommends they always take training.
"Training helps you understand how dangerous it is to ride a motorcycle.  New riders very often have no idea that riding a motorcycle is dangerous and sometimes put themselves in very dangerous situations.  The second reason, of course, is to be exposed to all the skills and street strategies and mental skills they need to be safe on the road."
Carlson also warns of some common pitfalls for new riders to avoid. 
"They hit the highway before they have the necessary skills to survive [and] they buy a motorcycle too big and too powerful for a beginning rider."
Although She does not recommend everyone take the course, there are many things that non-motorcyclists can take from it.
"If a person takes the course and then decides not to ride, they have acquired a good awareness for motorcyclists on the roadway with them and have acquired many street and mental strategies that they can use behind the wheel."
Colleen finds the class as a great, low-commitment, way to test the waters of motorcycling.
"The class is a great way for someone who is interested in potentially riding to explore riding in a controlled environment with safety professionals available to provide feedback."
Carlson does find motorcycling dangerous and as such wants people to train.
"Again, riding a motorcycle is dangerous.  Therefore, we do not encourage anyone to ride a motorcycle.  HOWEVER, we strongly encourage anyone who has a desire to ride to take as much training as possible.  Take the Beginner Riding Clinic, the Intermediate Riding Clinic, and the Advanced Riding Clinic.  The US Military showed astronomical reductions in their fatality rates in 2008 and 2009 by requiring service members to take all three courses… [The] Navy showed a 61% reduction in fatalities… Training works!"