Christas Collects Awards For Successful Senior Season
Wildcat lineman recognized for his on-field play and off-field accomplishments.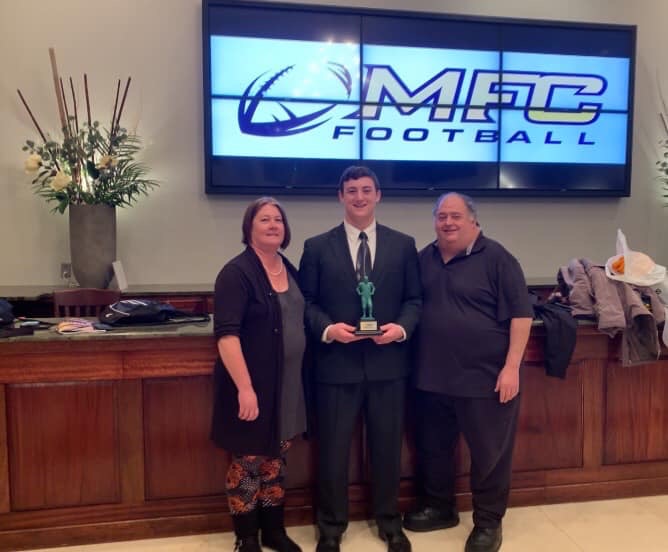 Offensive lineman are essential to a football team's success, but aren't always the ones in the spotlight.
Recently, Dallastown senior Raymond Christas has stepped into that spotlight by winning two prestigious awards.
The 6-foot-2, 260 pound center who blocked for running back Nyzair Smith, allowing him to rush for nearly 2,000 yards his senior season, received a Mini Maxwell Award and a scholarship from the Quarterback Club of York.
While he began playing organized football in fourth grade, Christas says it began much earlier.
"I've had a ball in my hand my whole life, playing with my older brother and his friends from the time I was five. It's been a lifestyle for me," Christas said.
Christas has always found football fun, but blocking for Smith for the past two seasons has been something special.
"I can honestly say I'm not sure I'll ever have the opportunity to block for a more talented back than him, he brought confidence to us guys up front," Christas said.
The feeling is mutual.
"I felt like I had a true all-state lineman that I could trust to make the blocks that I needed to make a big play," Smith said.
Christas also played defense. As a defensive tackle, he finished the season with 49 tackles and 6.5 sacks.
He's now being honored in a variety of ways for his success both on and off the field. 
"
We haven't had too many linemen like him."
— former coach Kevin Myers
Christas recently received the 2019 Quarterback Club of York scholarship, a scholarship totalling $4,000 distributed over the next four years.
The Quarterback Club of York will honor the award winners on February 21 at the Outdoor Country Club.
Earlier this month, Christas also was nominated for a Mini Maxwell, specifically the Jim Henry Award which spotlights athletes for community service, academics, and onfield performance.
In addition to playing football, Christas is also a varsity wrestler, has served in JROTC, is a member of Mu Alpha Theta, and participates in his church youth group. 
On January 10, Christas was one of four YAIAA athletes honored at a ceremony which recognized 60 of the top high school football players in the Philadelphia Tri-State area. According to his mother, Karen Christas, the ceremony was "awesome" and "very prestigious." 
At the event, Keith Maguire from Malvern Prep, located near Philadelphia was awarded the Jim Henry Award from among the 60 nominees. Maguire has a full ride scholarship to Clemson.
"Raymond is able to say he knows that guy and was a part of it," his mom said.
Christas is the fourth player in Dallastown history to be nominated for a Mini Maxwell after Addison Quinones, Cade Gold, and Ben Ferree.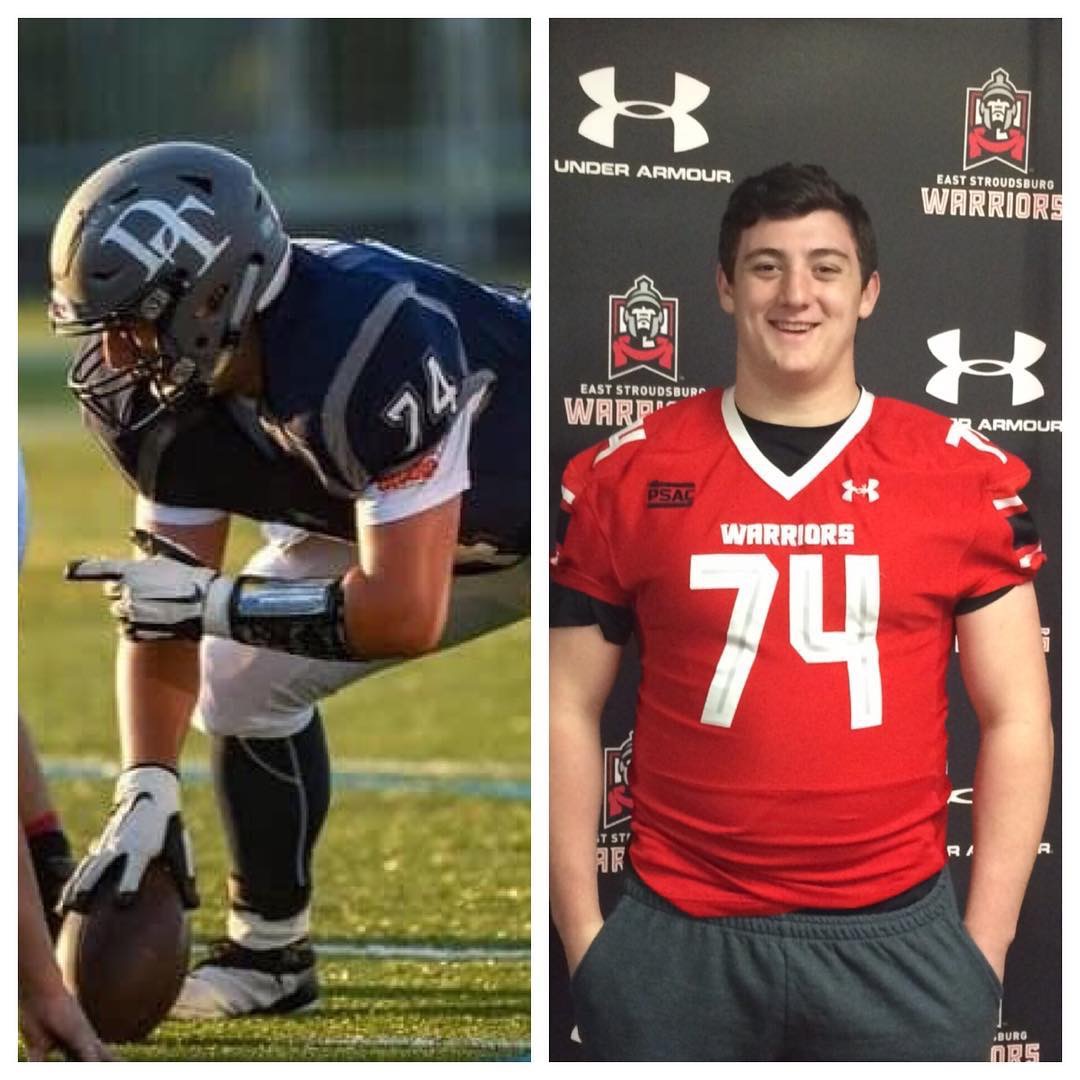 Former head football coach Mr. Kevin Myers isn't surprised by Christas' success.
"He's always had a great work ethic. I remember his older brother coming in for workouts and Raymond would come along with him when he was younger. We haven't had too many linemen like him," Myers said.
So what's next for Christas? This past Wednesday, he announced his college choice. Christas will play at East Stroudsburg University next year. He selected ESU from a field that also included Millersville, Kutztown, and Bloomsburg. 
"In the end, it just really clicked there," Christas said. "I liked the staff and the players and could see myself there."