Selling Sweets for a Good Cause
Sophomore Emily Dias raises funds for proposed Birthday Bag project.
Every kids' birthday should be special. When money is tight, that's not always possible. One Dallastown student is trying to change that in a simple and tasty way.
On Friday morning February 8, sophomore Emily Dias sold chocolate covered strawberries to students and staff to raise money to help families in need.
Dias sold treats throughout the day to collect funds for a new project, Birthday Bags for Kids. It is an organization that Dias came up with to give families with financial needs a chance to celebrate birthdays. 
"I got the idea the idea to do birthday bags when my family would volunteer at the Catholic Harvest Food Pantry. They would supply birthday bags every month to the client's kids. I decided it would be a great idea to attach to the backpack program at Ore Valley," Dias said.
Right now, the program will be offered to Ore Valley Elementary School families and will include cake mix, icing, and a special surprise for the kids. Dias is still doing some negotiation with Subway to help donate a gift card or a 6-inch sub.
The money from the chocolate covered strawberries will be used to buy the supplies needed for the bags.
Dias has had help along the way.
Mrs. Susan Eckert from the DHS cafeteria staff as well as Mrs. Angela Bixler at Ore Valley are helping to make this project happen.
Eckert helped Dias formulate some fundraising ideas that involve sweet treats and helped with the construction of this organization. Bixler will coordinate with Ore Valley families to get the bags to those who need it.
Birthday Bags for Kids is not a club, it is Dias' proposed project for her Gold Award for Girl Scouts. Members choose a project to pursue in high school before they graduate.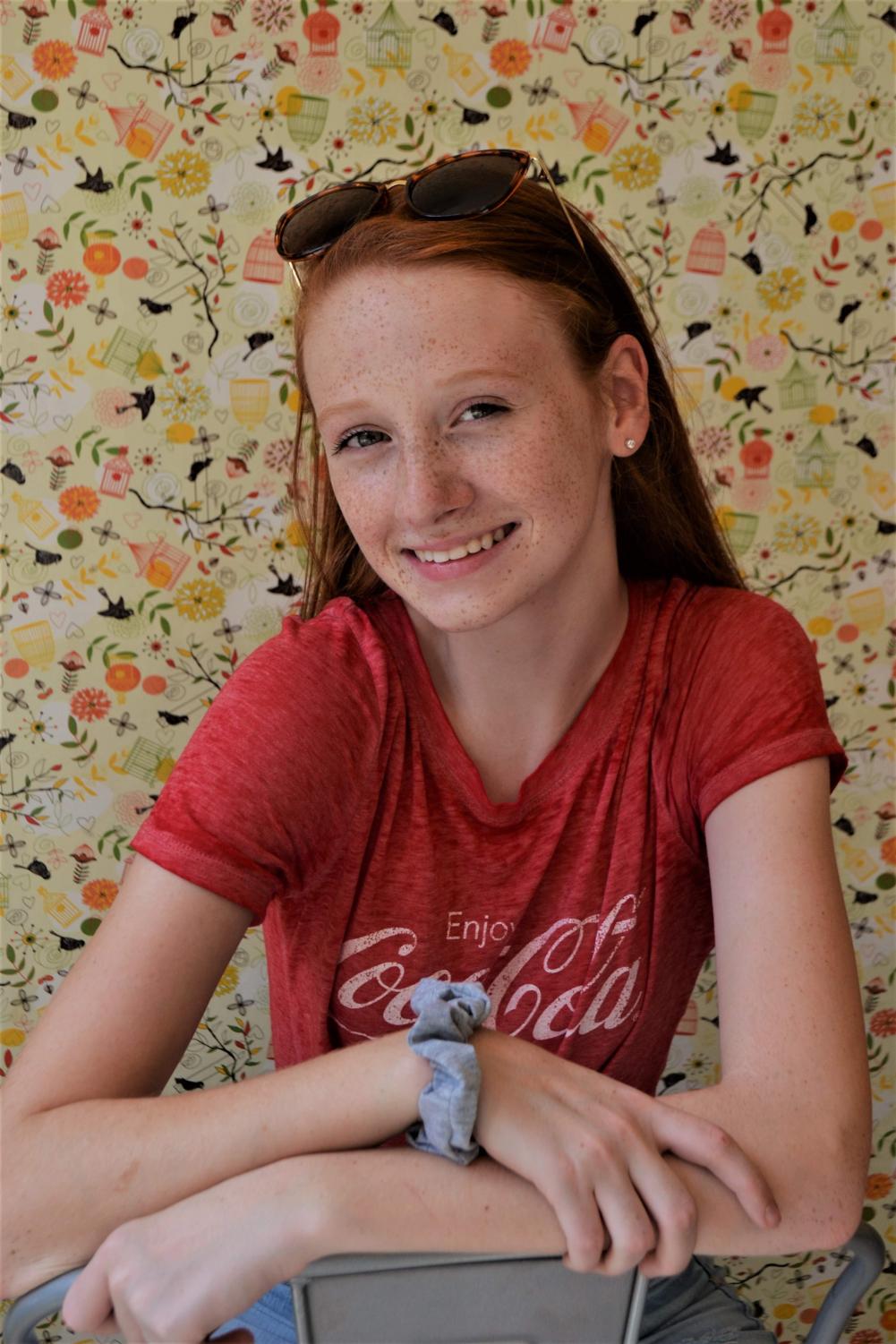 "Hopefully it will get officially approved soon, so that I can take more steps into making it happen," Dias said.
Although this is her first time fundraising, she hopes to sell more often and throughout the year.
"The strawberry sale on Friday was a total success. With the help of Mrs. Eckert, Taylor Edwards, Lora Nowak, and Donovan Trauger, we successfully sold all of the strawberries, totalling around $87."
She's also looking ahead to possibly to expand the program.  
"If the project goes well, then I may consider spreading it to other elementary schools."
Her small success selling the sweet treats last week has motivated her to continue pushing the project.
"I feel so inspired to do more in the future for kids who are less fortunate, and I appreciate all of the funds people have donated," Dias said.