Black Student Union Celebrates Diversity
With a new advisor, the club took on a more active role this year, including several Black History Month activities.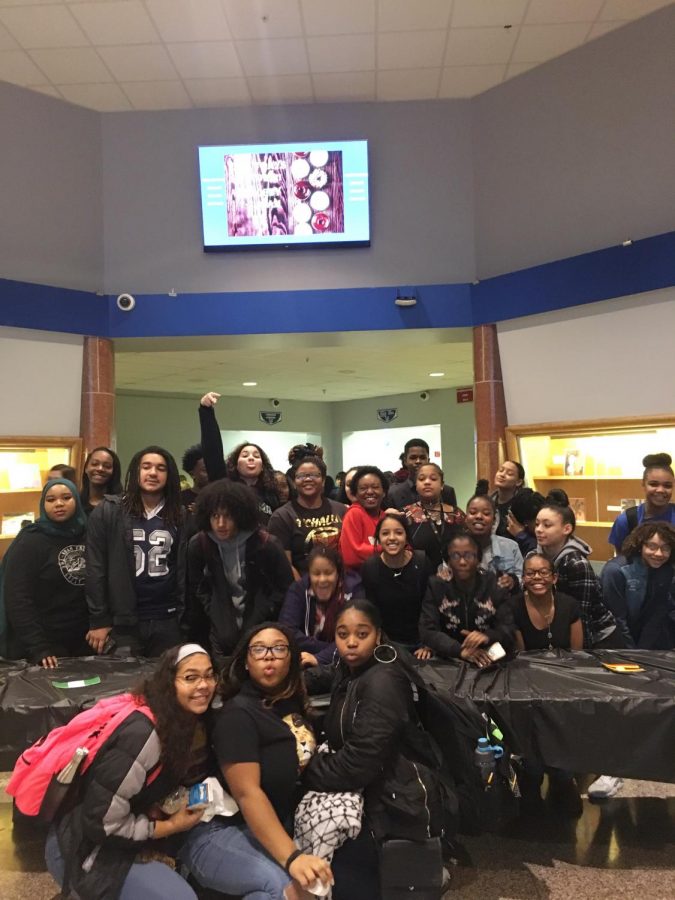 Students gather in the theater room during Wildcat period and talk in a relaxed atmosphere about controversial world events without feeling the need to hold back. Some chat with close friends while others greet new faces. This is the Black Student Union at Dallastown.
Black Student Unions aren't something new. The first BSU in the nation was founded at San Francisco State University in the mid-1960s. As the Civil Rights Movement created more opportunities for black students to attend college, those students often struggled to find a place to fit in. 
Since their beginning, BSUs have offered a place for students to meet with others who have similar interests and cultural backgrounds. In the early years, they had an impact in recruiting students and establishing admission policies at some universities. They also had a role in campus race relations and education.
Black Student Unions exist at most colleges and universities, and through time, have also trickled down into high schools.
At Dallastown, Black Student Union is a club for black and non-black students to discuss goals, ideas, and differences. The club originally started in 2011, but after losing their advisor, became fairly inactive. This year, with a  new advisor, Mrs. Tribble, the club, has since grown in members and is taking a more active role at DHS.
Dallastown has grown in diversity, but the school is still predominantly white. Even though classmates and teachers may be accepting, being the only black student in a class can sometimes be uncomfortable and even lonely. According to some students, it can be hard for students to express their feelings to others who may not understand what they are going through. BSU provides a way to be around individuals who share a common background and culture.
"It gives black students a voice and a space to talk about racial issues and equality among others," sophomore Sydney Pompey says.
In addition to providing a sense of cultural community with peers, members of the Dallastown BSU have also met with principals and school administrators over the years to discuss and to offer suggestions to deal with race issues in the building.
This year, BSU planned a series of events Black History Month.
On February 1, the members of BSU held a "Blacks on Wax" museum in the morning. There were students who talked about the country that they were assigned to. The students had a choice to dress in costume, as many of them did, and the students that checked it out enjoyed the event.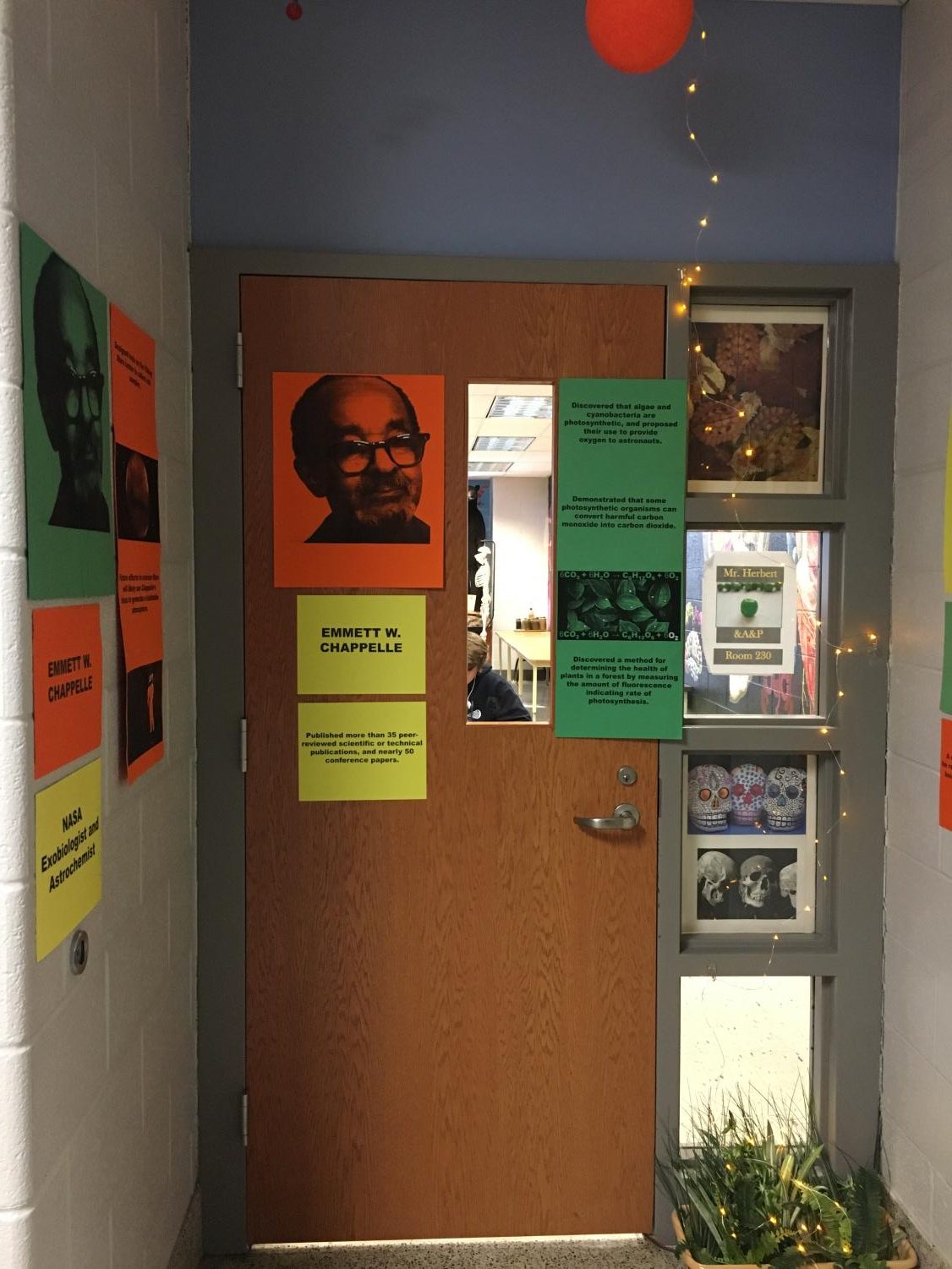 Another event that the BSU held was a door decorating contest to highlight a notable African American for Black History Month. Students created a poster to hang on the door, and they were judged by a panel of people on BSU.
The group also planned an assembly on February 26 during Wildcat period. The assembly displayed the black cultural aspects as well as showed what Black History Month is. The assembly was not mandatory, rather students signed to attend. For the first year, the assembly was well attended.
BSU students say they take pride in their black culture. They spent a lot of time to make the events happen, with hopes of students enjoying it. 
President of BSU, Aariona Lee says, "We decided to hold the assembly because DHS hasn't done much for Black History Month in the past, and we want to show the school what the culture really is."
Members of BSU entertained and informed students at the assembly with a step team routine, spoken word, and a song. At the end, the members of BSU had a pan African flag and sang a song. 
"The biggest struggle that BSU faces is the time crunch. People have many different opinions, which is why the meetings run after school," Advisor Delores Tribble said. 
The BSU will continue to meet to provide a relaxed place for students to share ideas as well as to prepare for future events.