Snow Much Fun
Students in Dallastown Ski and Snowboard Club spend Thursday nights at Ski Roundtop scaling the slopes with friends.
Dallastown Beacon Youtube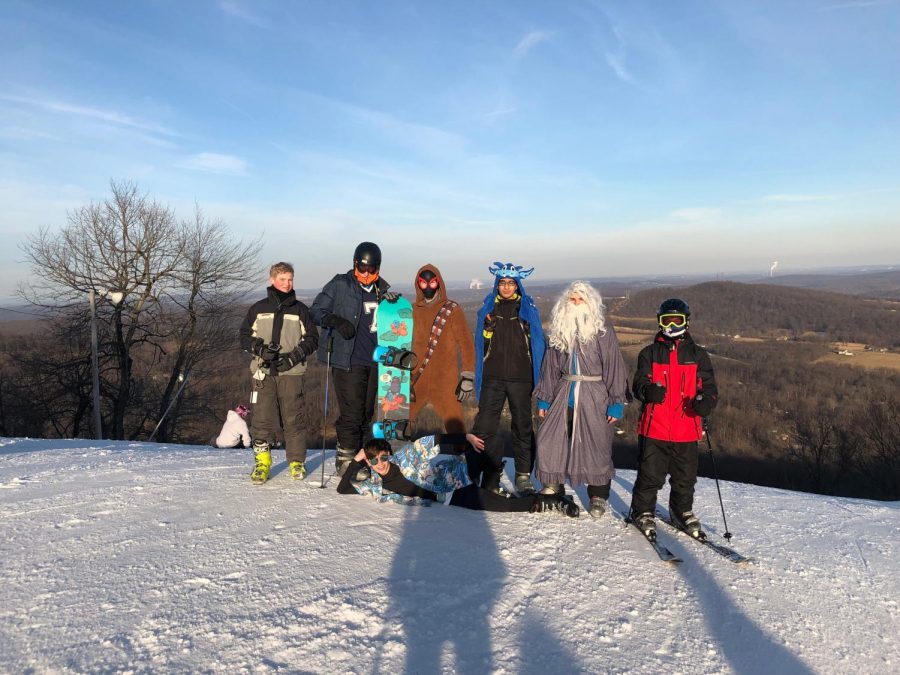 Dallastown Ski and Snowboard Club is an opportunity for aspiring winter sports enthusiasts to showcase their talents on the slopes of Ski Roundtop. Some students see it as an outlet after a long week at school, while some are hoping to pick up a new winter hobby.
Sophomore, Will Borden, has been boarding for seven years and has participated in Ski club since the seventh grade.
"I snowboard because it's fun and it is a great activity to do with friends. I personally think it's relaxing," Borden agreed.  
Students kicked off the season in early January, leaving school on Thursdays at 3:30 pm and boarding the buses to return to Dallastown High School at 9:30 pm. With countless hours on the slopes, students enjoy valuable time with friends.
"I've been skiing for three years and I really enjoy it. I hope to continue to ski into junior and senior year. It really helps me to clear my mind and is an asset for me in the winter." sophomore Emma Fitzgibbons said.
Many of the schools in the area have ski and snowboard clubs and also attend Ski Roundtop on Thursday nights. This is a great way for the districts to intermingle and students to form friendships outside of the comfort of Dallastown.
"I've made so many friends though ski club. I mean, you meet people from completely different schools and you get to keep those relationships going. I know so many people that I wouldn't if it wasn't for Ski Roundtop." Mackenzie Kirby, sophomore at Dallastown said.
Mr. Fulton, English teacher at DHS, runs the club. He, too, is a snowboarder and enjoys to spend his free time outdoors during the winter. In fact, he also uses Thursday nights as added time to hit the slopes.
"The season went surprisingly well.  We canceled on January 10 because the resort did not have many trails open. However, during the February trips, every trail was open and the mountain had a 50-inch base that they were able to maintain.  In fact, Ski Roundtop is still open at this point. We had no serious injuries this season after having two students suffer concussions last season, and it seems as though everyone had a lot of fun," Fulton said.
The ski season is coming to a close, and with ski and snowboard club being over as of February 28, students are cramming to find time to hit the slopes for a final few runs. Many club students choose to attend Roundtop on Saturdays with their friends and families.
The season will be over in March and students will be stuck longing for the following winter, when they can again bind in and shred the slopes. Until then, most of the club's presence will be in yearbook photos and Instagram posts.  
"I'm really thankful for a great season. This was my final year with ski club, and I obviously go up to Roundtop more outside of school, but it really was a good season and the perfect way to end my time here at Dallastown." senior Wes Fitzgerald, member of the DHS ski club said.