Showing Support for Sudan
The conflict of the war-torn African nation hits home for one Dallastown family who wants to raise awareness of the troubles in their homeland.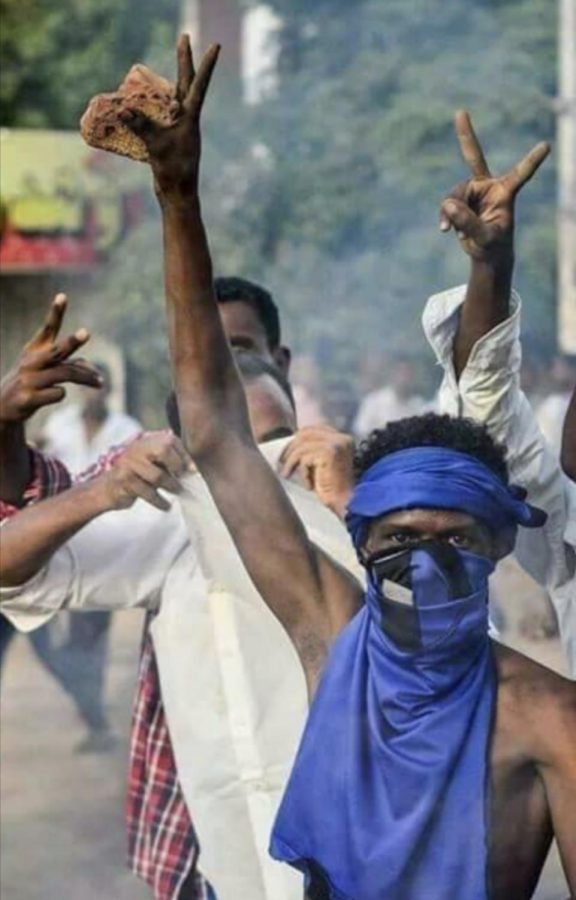 A nation at war for ages. Conflict and terror for as long as its people can remember. In 2011, it split into two separate nations, but that wasn't enough to end the deep rooted problems. This is Sudan.
Sudan is a country in Northeast Africa that is the third largest country in Africa and is the home to some 37 million people.
It is also where relatives of one Dallastown family call home.
Dallastown freshman Haneen Shabazz and junior Nour Shabazz are more than familiar with the issues being faced in the war torn nation.
Their mother, Fadia Hakim Abdelrahman, was born and raised in the northern part of Sudan. She came to the US in 1998, primarily for college, but also for more opportunities.
"I had to leave behind my country, my friends, my family, and my people. But I made it here," Abdelrahman said.
She was not alone in leaving her homeland.
"We couldn't get jobs or higher education, so about 3 million people at the time left the country to seek better opportunities," she explained.  
Most of her family, however, still resides in Sudan.
Shabazz has a grandfather, two aunts, two uncles, and some extended family with which she still has limited contact.
According to her family in Sudan, there are hundreds and hundreds of protests happening everyday, organized by people who are looking for change.
More specifically, the people of Sudan are peacefully protesting the dictator, Omar al-Bashir.
Omar al-Bashir has ruled Sudan for 30 years and his regime is still going strong due to his powerful military support.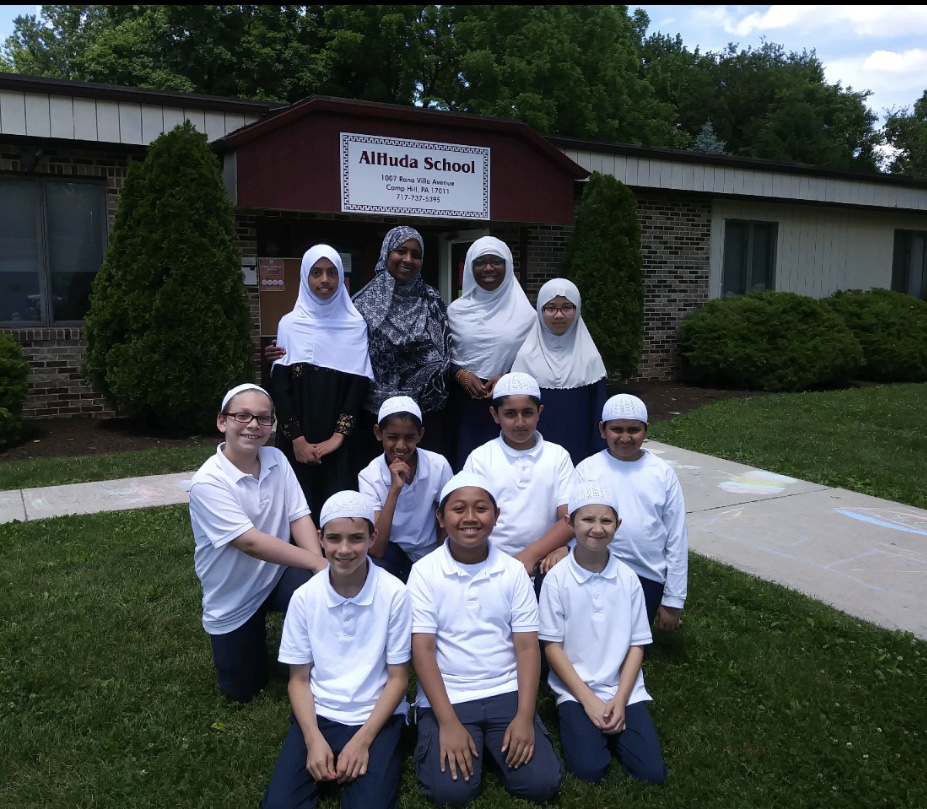 According to Abdelrahman, she saw this first hand before she left in the late 80s. A small revolt, in which she was tear gassed and shot at occurred while she was in college. 
"There wasn't much opportunity for us because of the government being against anyone who was anti-government."
It has only gotten worse since she left.
Recently, the Sudanese government shutdown access to internet, making it difficult to contact family or people outside of the borders.
However, Shabazz is still able to maintain minimal contact with family members through occasional phone calls.
Along with an internet shutdown, Bashir has ordered military to resist the protests with harsh treatment. Protestors are being tear gassed, beaten, tortured, and killed.
The government is also starting to implement similar treatment on foreign journalists trying to capture pictures and information of the protests. Journalists are being tortured and thrown out of the country. The government even seizes their papers.
Many are trying to raise awareness, but it is becoming more difficult to get the stories out as restrictions are put in place.
The Sudanese Uprising began on December 19, 2018 in Sudan, but there have been protests in the United States as well.  Protests in December occurred outside the White House in attempt to encourage the American government to step up and help Sudan.
Shabazz and her family have attended three of the Washington protests.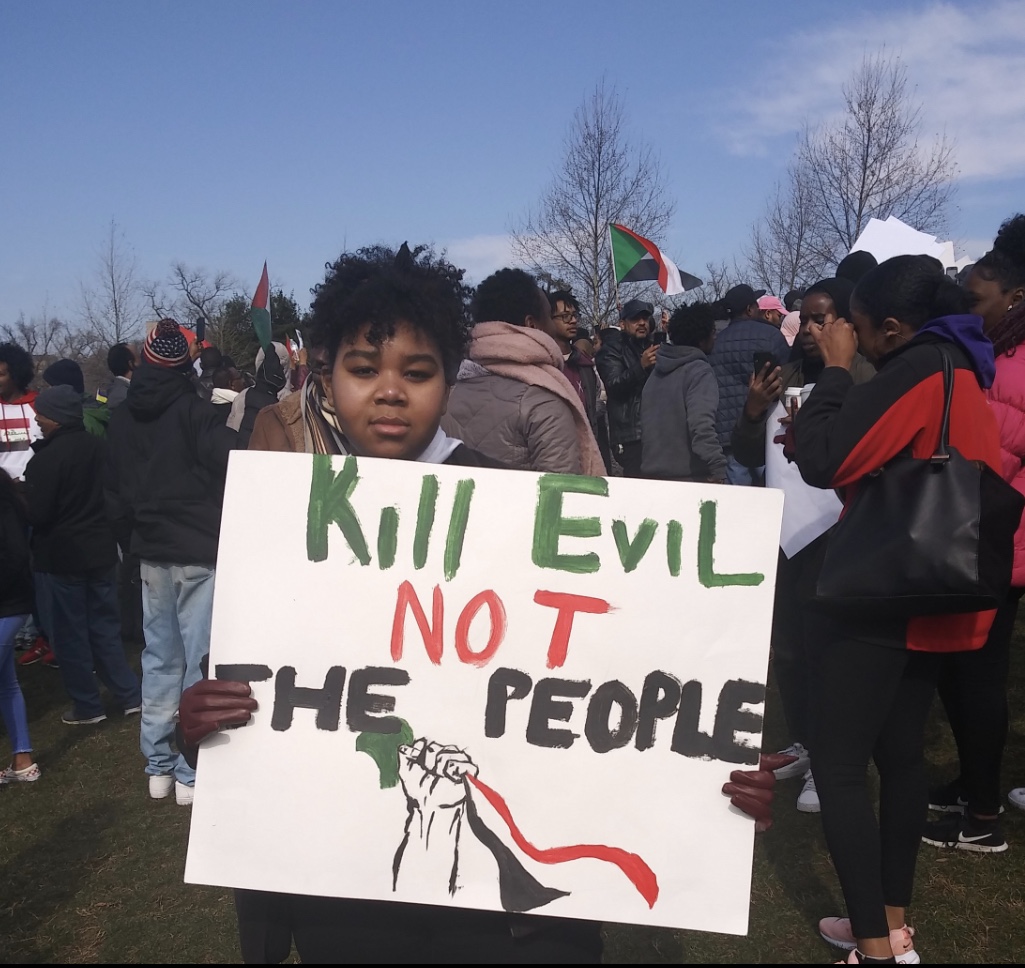 "You don't see or experience any anger when you are there," Shabazz said. "You just see people coming together for the same meaningful cause."
There have also been protests at the Sudanese Embassy, and many have attempted to reach out to people within the United Nations.
There is also a group on Facebook with a half a million women that record or photograph soldiers beating innocent protestors. Recordings and photos are uploaded to the page to spread the word about the violence happening to the Sudanese people.
More recently, there have been marches in DC from the Capitol Building to the White House and from the African American History Museum to the Lincoln Memorial. There has also been activity in New York outside the United Nations building.
Marches and rallies to show support include speakers, professors, rappers, and artists who share their stories, share their work, and share their cause.
"Anyone can be an activist," Shabazz said.
Haneen hopes for a peaceful future for her country and urges people to see the struggle that is occurring. She continues to fight and protest for the help that the country needs.
"In the end of bloodshed is the prosperous, healing country that Sudan was meant to be."