A Fallen Hero
Dallastown graduate Benjamin Hines was one of three United States marines killed in Afghanistan.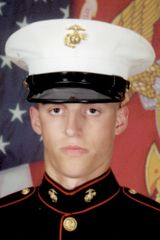 Benjamin Hines, Dallastown graduate 2006, was killed in Afghanistan on Monday April 8. He was one of three marines who died in a Taliban attack near the American base.
Hines was just 31 at the time a roadside bomb hit near the Bagram Airfield.
A member of the reserve unit out of Harrisburg-CO E 2/25, Hines' commitment to his country began at his time in Dallastown.
Hines was a member of the first JROTC class, and was promoted to a Cadet Captain-Company Commander.
"He was a great cadet-very affable and willing to do whatever it takes to accomplish the task at hand," Hines' former teacher Colonel Joseph Innerst said.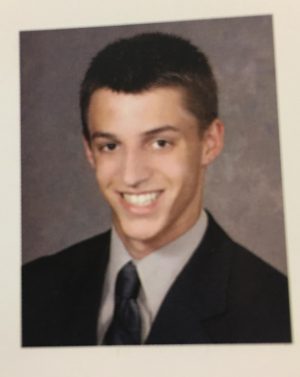 Hines was on the physical conditioning team and according to Innerst, "Was in outstanding physical condition."
This translated onto to the football field, where Hines played as a wide receiver and safety for the Wildcats.
Former Dallastown football coach Kevin Myers remembers Hines as "a very genuine young man. He had a love of life and football. Ben was a very hard worker and go-getter."
During Hines' senior year, it was Myer's first year coaching the Wildcats "To say we struggled as a program is an understatement, but Ben was always upbeat and continually put forth a great attitude and effort," Myers said.
DHS business teacher Robert Donatelli was a former friend and teammate of Hines.
"Ben was a charismatic and positive teammate. He always encouraged his team members to do and be their best self. He could find the good in any tough situation and made others smile and laugh," Donatelli said.
Many remember Hines' fun, positive personality in addition to his strong work ethic.
While Donatelli and Hines played together in a number of games, Donatelli remembers one extra special football game.
"Cheering with him during the Powder Puff game during our senior year," is a special memory Donatelli said. "We put on a show for the ages with our stunts and frog hops."
Hines will always be remembered as a hero, a man who dedicated his life to protecting the nation.