A Pedestal Too High
Society's worship of today's athletes allows them to take advantage of fame and bend the rules in their favor.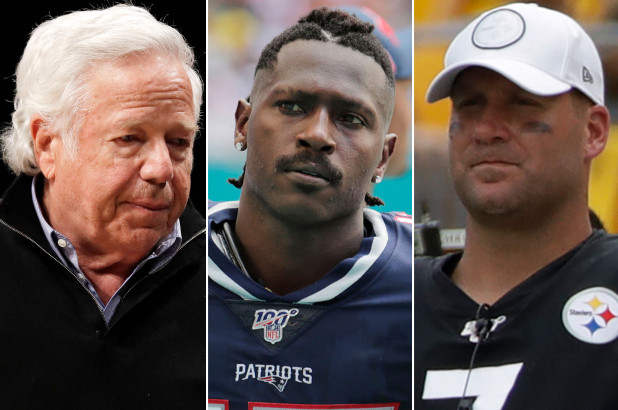 Professional athletes today are drastically different than 50 years ago. Leagues such as the NFL, NBA, and MLB represent some of the largest forms of entertainment the world has ever seen. The best of the best are worshipped as role models and idols by the next generations of players and fans.
Individuals with extraordinary athletic ability are placed higher in our society than the common man, and this often leads to issues, like the ones that have been a seemingly constant occurrence throughout recent years in the NFL, and most recently with the Antonio Brown saga. 
Most times, it starts in college when players, especially in football, attend prestigious schools for their sport and nothing else. There are schools where it seems like classes and grades are optional, and the expectations are lower when it comes to Division 1 athletes and future draft prospects. This taste of power without being reprimanded can lead to problems later down the road. 
When these athletes come out of college, often without graduating, they are seen as "the one who made it" in their communities, and they are getting paid–a LOT of money. Players enter society expecting to always get their way. Society, fortunately, does not work that way.
The most recent and most outrageous occurrence of time-out worthy actions from a grown man acting like a child has been from arguably one of the best receivers in the NFL. 
On the field, Antonio Brown has embarrassed some of the most athletic defensive players in the world. However, off the field his interactions with people and organizations have only embarrassed himself.
He refused to finish the 2018 season with the Pittsburgh Steelers–the team that took a risk on a kid from Central Michigan– due to an argument with future-hall-of-fame quarterback Ben Roethlisberger.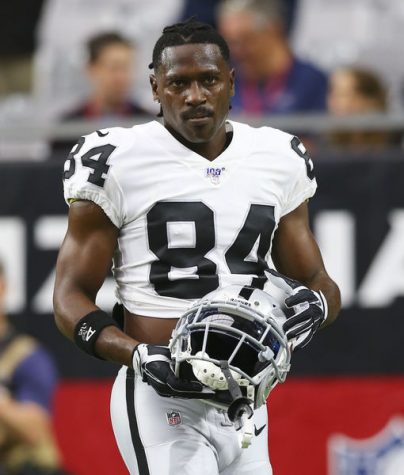 Then he was traded to the Oakland Raiders for a whopping $50.125 million and did not play a snap for them. First was the frostbite on the bottom of his feet due to "entering a cryotherapy machine without the proper footwear," said Mike Floria, who is a sports analyst for Pro Football Talk Live. Brown then complained about his helmet all through training camps, and to make matters worse, he was fined by Mike Mayock, the General Manager for the team, for not showing up to practices. 
From there he decided that the best option for him would be to verbally attack the Raiders organization. This led to not only a $50,000 fine but also the removal of all contractual guarantees. 
He was quickly released by the Raiders after more arguing and within days, was picked up by the New England Patriots. 
From my point of view, the trade from the Steelers to the Raiders was only a way for Brown to be on an NFL team and continue to make money. The trade from the Raiders to the Patriots, given the amount of time that passed between teams, seemed premeditated and planned, but now it has backfired. 
"Helmet-gate," along with the absences from practice and the arguments with Mayock seemed to be a well thought out and sure way for Brown to remove himself from the organization that the Steelers picked, and move to one known for winning. 
The facts are that Antonio Brown cried about every little thing that he possibly could and ended up on the Patriots, which for a receiver seems like the perfect place to be especially with future-hall-of-fame quarterback Tom Brady still under center. 
However, for Brown, the acquisition by the Pats opened up another issue, a sexual assault lawsuit. 
A New York Times article explains that, "The lawsuit says that Brown, in three separate incidents (two in June 2017 and another in May 2018) sexually assaulted a woman named Britney Taylor, a gymnast whom he met while they were attending Central Michigan together and whom he later hired as a trainer." 
Brown has since declined a $2 million payment to Taylor as a peace agreement and has been cleared by the league and commissioner Roger Goodell. He was also just released from his contract by Nike.
If anybody else in any other profession had complained in the manner that Brown did, had left in the way that Brown did, and received a sexual assault lawsuit like Brown did, they would no longer have a job. Thankfully, after just 11 days as a New England Patriot, Antonio Brown was released and all guaranteed money from his contract was taken away. 
Professional athletes in all leagues are placed on such a high level by fans of all ages that eventually, they are revered as heroes and role models and people who are not really considered people anymore. They are allowed to do whatever they choose and the consequences against them are little to none. 
Not all athletes are like this. Houston Texans defensive super-star JJ Watt raised $37 million for hurricane relief and Philadelphia Eagles defensive end Chris Long created Waterboys, a program to raise funds and awareness to provide clean drinking water to East African communities in need. These are just two of many examples of athletes using their status as role models to do good for their communities and the world.
The problem is not with those doing good, but with those using their popularity in the wrong way. Antonio Brown is not the first professional athlete to do something like this, nor will he be the last. 
Some of the people that have been blessed with these amazing athletic abilities have abused their perception in the public, and have placed themselves on a pedestal that makes them believe that they are morally above the working class and deserve treatment that differs from the law of society.
This position as role models and idols has given players a way to make themselves invincible in a way that will not be changed until society itself changes, and brings these athletes back down to the level of the common man. They need to be able to remember where they came from and how their actions affect the younger players and fans that look up to them.