DPAC Announces Fall Play
Cast and crew prepare to bring the bloody comedy Game of Tiaras to the Dallastown stage this November.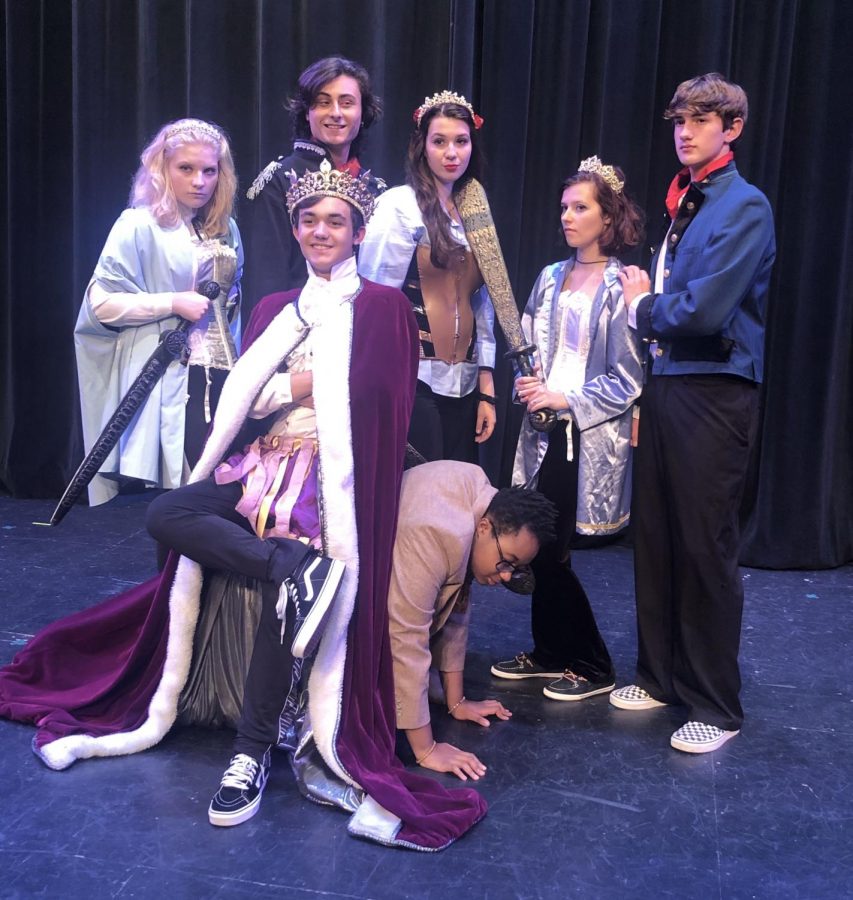 The fall play is an unknown event to many students and even faculty at Dallastown despite over 80 DHS students being involved. 
This year's play titled Game of Tiaras is directed by Mrs. Bethany Yuninger and according to her, "this show is basically the plot of Shakespeare's King Lear but with a cast of Disney's favorite hits and a Game of Thrones mindset."
The promotional information for the play says it will  "leave you dying with laughter as the body count mounts. When you play the Game of Tiaras, you win or you die (Playscripts Inc.)"
The key roles are played by students Jordan Nash as Snow White, Hannah Lancaster as Belle, Mackenzie Brooks as Cinderella, Abi Trembly as Ellie (Snow Queen), Katie Durgin as Little Mermaid, Tyler Klinedinst as King, Bry Harris as Prince Charming, Logan O'Shea as French Prince, and Finn Asobayire as Smeagol. 
Show dates and times are Thursday, Nov. 14 at 7:00 p.m.; Friday, Nov. 15, at 7:00 p.m.; Saturday, Nov. 16, at 2:00 p.m. and 7:00 p.m.; and Sunday, Nov. 17, at 2:00 p.m.
While the characters in Game of Tiaras categorize the play as a tragedy because of its death toll, author Don Zolidis describes it as a "hilarious tragedy." Almost every line and action from the characters has something in it designed to make the audience laugh.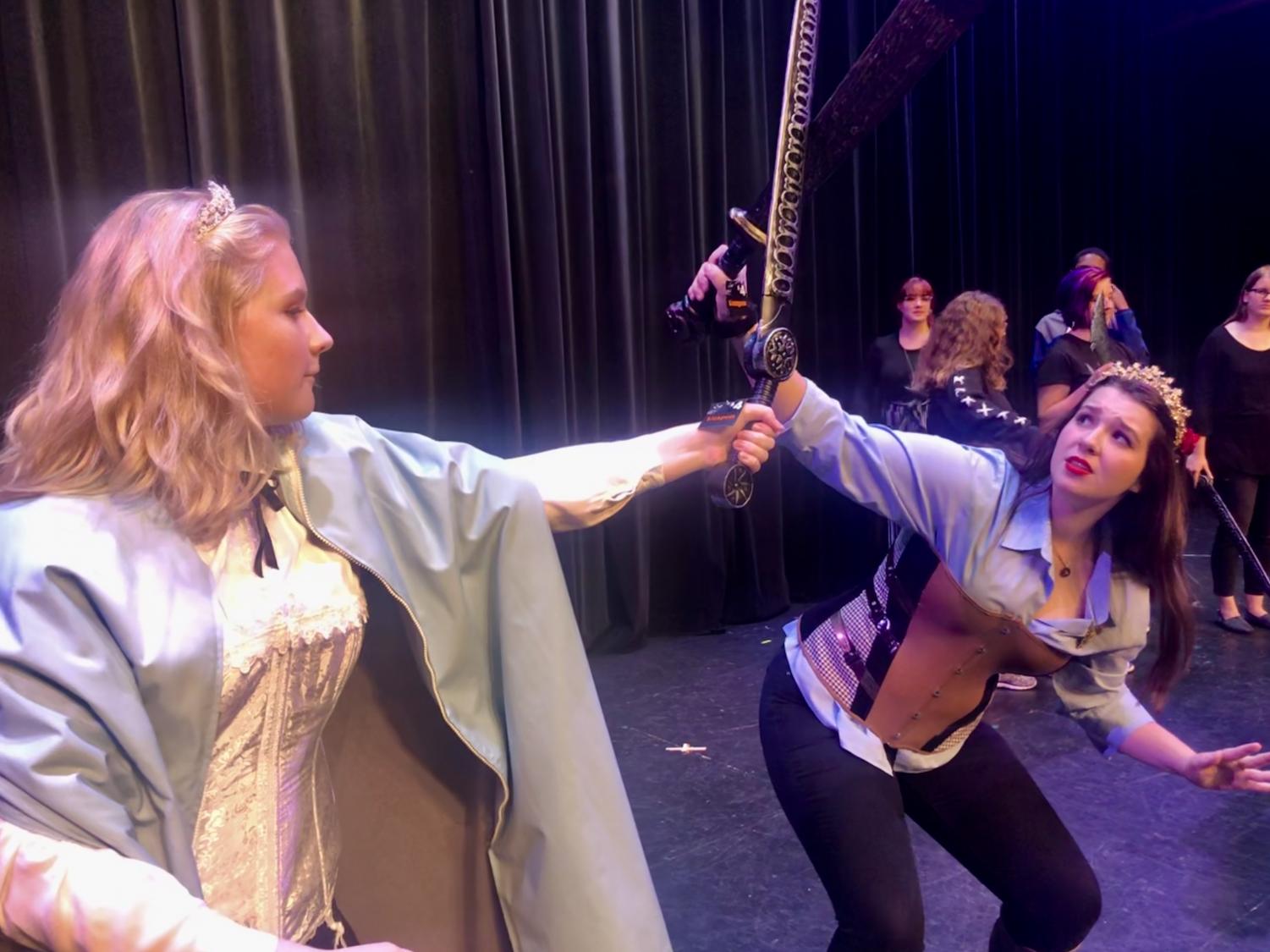 Last year's fall play, A Midsummer Night's Dream, is one of the many Shakespearean plays that Dallastown Performing Arts Club (DPAC) has put on. 
Yuninger purposefully picks a script that contrasts with the previous year's play in order to "have a balance of comedies, drama, and Shakespeare so the kids get a nice, well rounded experience."
Auditions for the fall play are held in May of the previous year and are open to all students. 
Cast and crew are encouraged to attend DPAC meetings that normally occur during wildcat period. Crew members and cast members who have smaller roles in the play can help build sets, do hair and/or makeup, sell tickets, and fundraise. 
Student leadership positions in DPAC are elected each May and include President, Vice President, Treasurer, Secretary, Webmaster, and Class Officers.
While auditions for roles in this year's fall play are over, students are more than welcome to join crew. 
Junior and Snow Queen, Trembly, decided to join DPAC because of her brother, who worked with light and sound technology as a member of the crew. 
She looks forward to "seeing the set and costumes and blocking all fall together in the beautifully last minute way those things always happen." 
Audiences can see how it all comes together by reserving tickets for the November shows. Ticket prices are $10 for premium seats, $7 for adults, $5 for senior citizens and students with ID and can be reserved by calling 717-244-4021 ext. 3102 or online at www.dahsdpac.booktix.com