Knaub and DeRose Lead the Way for Wildcat Golf
Dallastown qualifies 4 golfers for this week's District III Championships.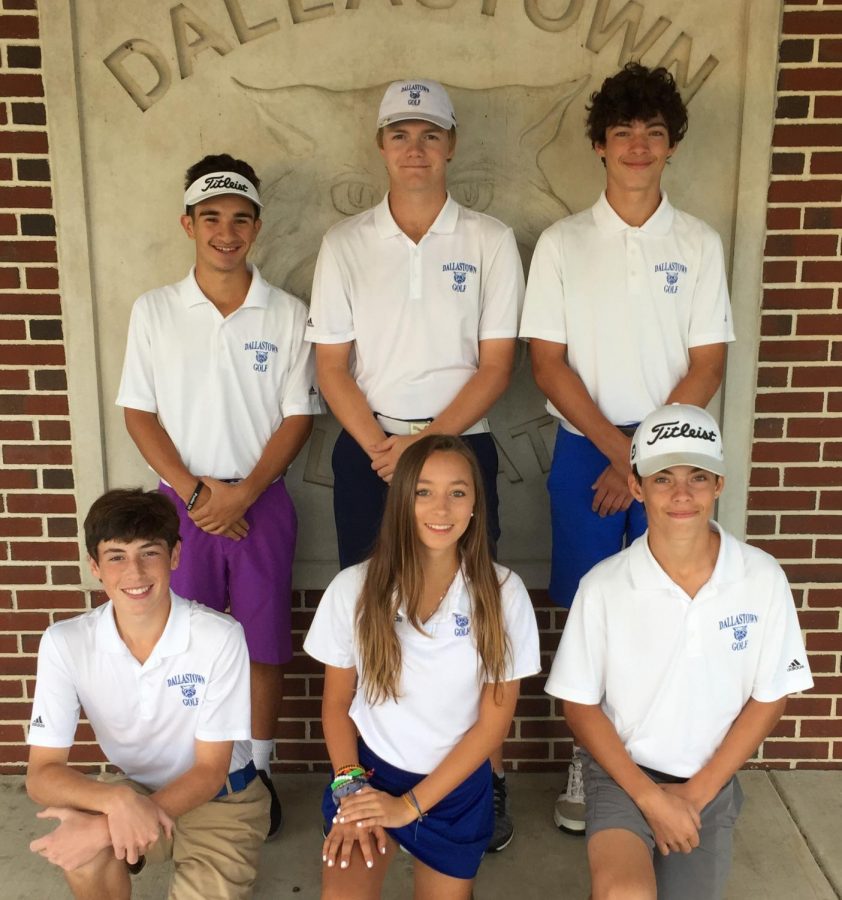 Staff Reports
October 1, 2019
Dallastown golf quietly went about their impressive showing at the YAIAA Championship this week, without screaming fans or student sections decked out in colorful themes. But that's how it's always been for one of our school's most successful but least known teams. 
The Wildcats had two medalists at Briarwood Golf Club on Tuesday.  Senior Michael DeRose placed third in the boys division and sophomore Makensy Knaub was the gold medalist in the girls division. 
In addition, senior Owen Brown and freshman Bobby Nicholson also placed and will join DeRose and Knaub at Districts next Friday. 
Sophomore Brady Altland just missed qualifying by one stroke and is the first alternate for the District III Tournament.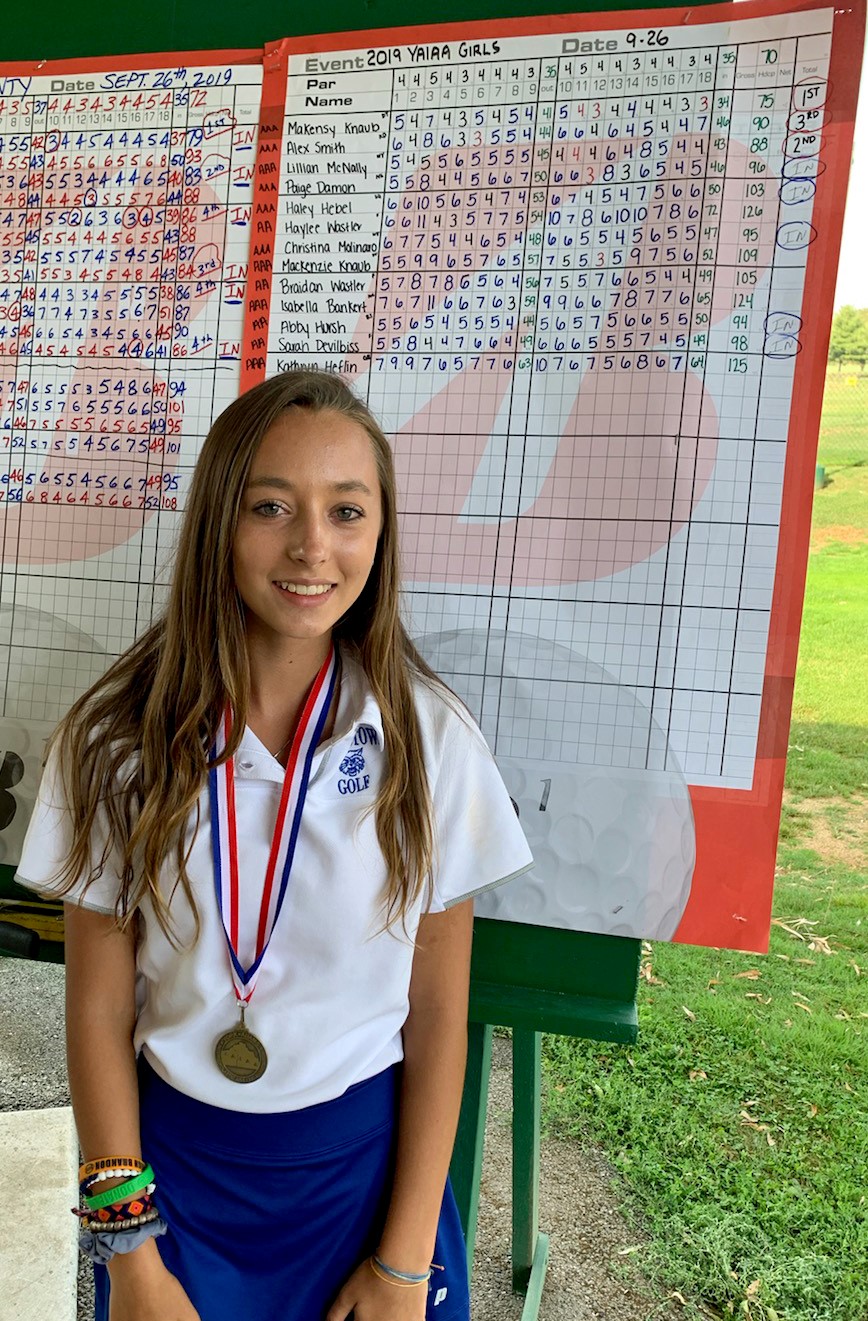 Knaub, the only female golfer from Dallastown, dominated her competition, winning by 13 strokes. She has been playing golf for about three years and said she's happy with her performance and is looking forward to the next round. 
"The next tournament is Oct. 4 at Briarwood West, and if I qualify, I'll play in the second round on Oct. 5.," Knaub said. 
Senior Michael DeRose has been a consistent leader for the Wildcats for the past four years despite not attending daily classes at DHS. DeRose, who attends cyber school, said that playing golf with his teammates allows him to feel "like I'm actually a part of Dallastown again."
"It's just an honor to be able go play golf when I might otherwise be doing schoolwork, and at the same time to be able to worship Jesus as I admire His beautiful creation and simply stay talking with Him both on and off the course. Any results that come with it are simply an added bonus," DeRose said. 
DeRose missed the cut at counties his freshman year, but has since made districts in sophomore, junior & seniors years. He also finished third (in counties/the districts qualifier) both last year and this year.
To DeRose, what's possibly more important than success on the course is the integrity of his team.
"Even though golf is really an individual sport, our team this year was very encouraging to each other, and also extremely encouraging to those from other schools that we competed against over the season, no matter how they (Dallastown players) themselves were playing. That, along with integrity – which is a very important thing in high school golf, are two things I greatly admire about my teammates," DeRose said. 
As they head to districts this week, there won't be cheering sections for the Wildcats, but according to the golfers, all they need is one another to quietly continue their winning ways.