Snapshots from HOCO 2019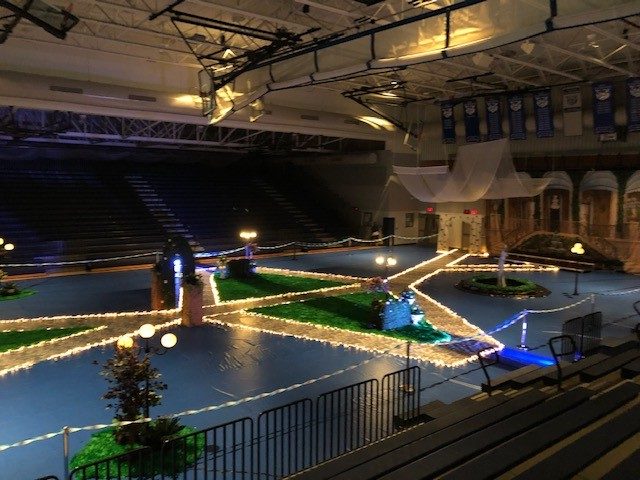 Compiled by Staff Reporters
October 29, 2019
Dallastown students unleashed their school spirit during the week of October 7-12 for the annual Homecoming festivities.
From Monday's White Out at school to Friday night's Country theme at the football game, the Wildcats took on spirit days with pride and enthusiasm. Before the game, Dallastown band performed their pre-game show to the music of Chuck Mangione, and the Homecoming Court was introduced with their parents.  Fans stormed the field following DT football's 29-20 victory over Spring Grove.
The next night Dallastown students dressed to impress at the Homecoming dance. When entering the doors, students were transported back in time to the 1920s for the "Gatsby Gathering" organized by Student Council. Elaborate decorations covered the gym, the front lobby, and the hallway. Highlights included a stairway in the lobby and two fountains.
Seniors Cashiss Day and Madyson Calloway were crowned Homecoming King and Queen during the dance in front of a crowd of over 1000 people.
The next Student Council meeting will be November 4 where they will discuss student feedback from this year's dance. Next year's Homecoming will be October 10.