Travel Tales: Around Peru in Ten Days
Dallastown Spanish students reflect on a recent educational trip to South America.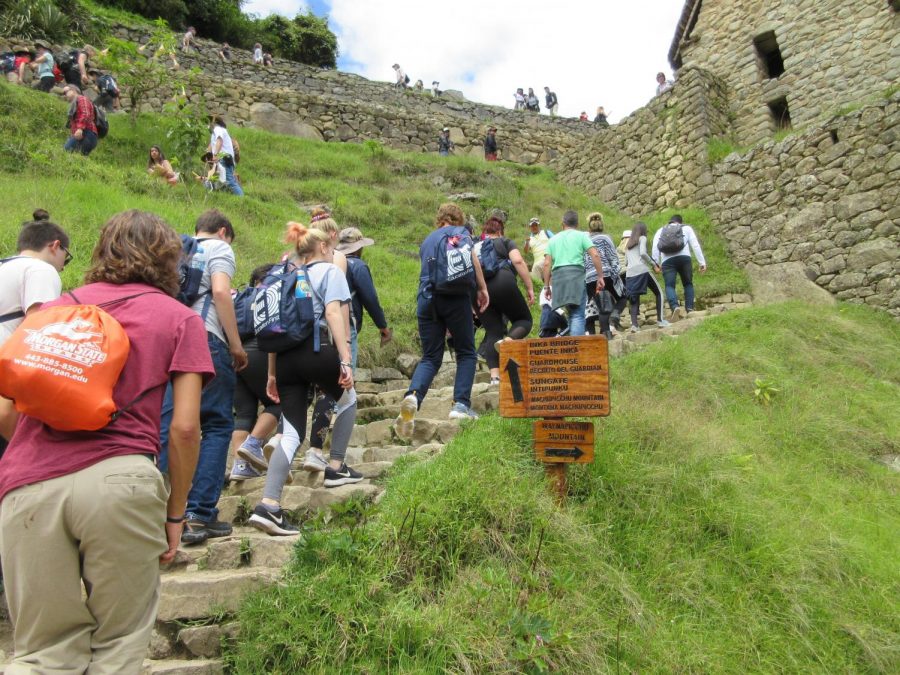 Most students spent their Thanksgiving break this year eating turkey and bonding with family, but a few from Dallastown spent the holiday abroad.
Every other year the Spanish department organizes a trip to a Spanish speaking country for students studying the language.  This year, from Nov. 22 to Dec. 2, they visited several parts of Peru.
"I'm excited to try Guinea Pigs.  Someone said they taste like buttery chicken!" Junior Grace Heird exclaimed when interviewed before the trip.
While most students were initially excited about eating guinea pig and seeing llamas, they were able to get much more out of the journey.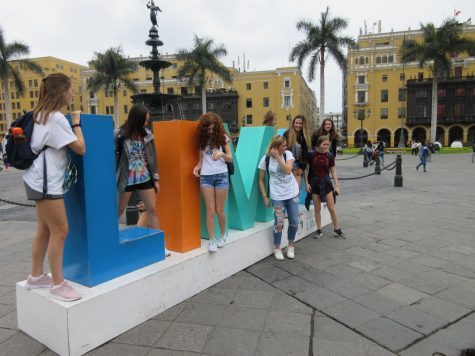 "The trip was very impactful to me, from realizing how immensely diverse our world is to the severe sunburn that's still on my shoulders," said senior attendee Abbey Balderson.
"My favorite part of the trip was going to the market and interacting with the local people and learning more about their day to day lives," Balderson explained.  "Their culture and livelihood is very different than what we see here in PA."
The market of Pisac was one of the major excursions of the trip and a favorite to many students.
The Spanish teacher who organizes the trip, Cherrie Garrett, elaborates, "The market place is incredible and it's all the handmade goods of the country so it's a great place to bargain, practice your spanish skills, and to get some really nice stuff."
Not only did students get to buy many unique souvenirs, they also had the chance to be immersed in several unique cultures, such as those found on the islands of Lake Titicaca.
On one of these islands, students got to see a local elementary school and make a donation of old uniforms and supplies.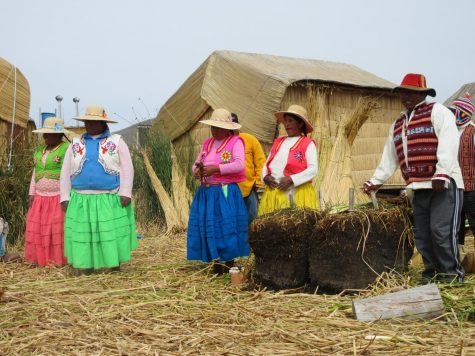 Heird explained that the most impactful part for her was "seeing how happy the kids were when we dropped off school supplies."
"They probably weren't expecting us, and they all looked very happy even though we all didn't get to get off the boat and they all got cool stuff out of it," she continued.
On another island live the people of Uros who are descended from the indigenous Aymara people and now live on floating islands that they make out of reeds.
Aymara is one of the cultures that was adopted by the Inca empire, which the students learned about continuously during the trip.
Specifically, they visited three different sites of Inca ruins: Ollantaytambo, Saxaywama, and the famous Machu Picchu.
While all these locations are extremely impressive historical sites, Machu Picchu, the ancient city hidden in the Andes Mountains, has been named one of the New Seven Wonders of the World–and it's home to many wild llamas that the students were excited to meet.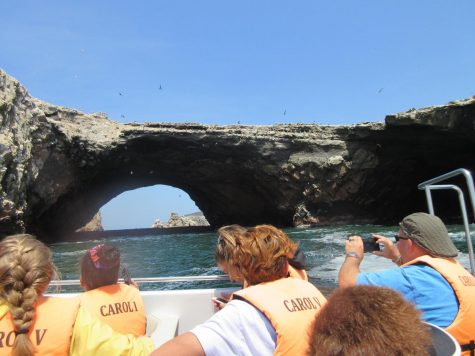 Speaking of wildlife, another location that excited many was the Ballestas Islands, which Garrett explained are known as "the Galapagos of Peru."
This leg of the trip allowed students to see many unique species of birds and marine life, including seals, crabs, penguins, cormorants, Inca Terns, and many other types of birds.
Be it practicing Spanish, experiencing a new culture, or learning about unique environments, every student seemed to enjoy the trip.
Garrett elaborated,"I've been there before, I love it, I enjoy it, but it's more watching the students reactions.  I love to see people just amazed by other civilizations and the history and culture."