Art Students Create Holiday Mural
Dallastown participated in Miller Plant Farm's annual holiday contest for high school artists.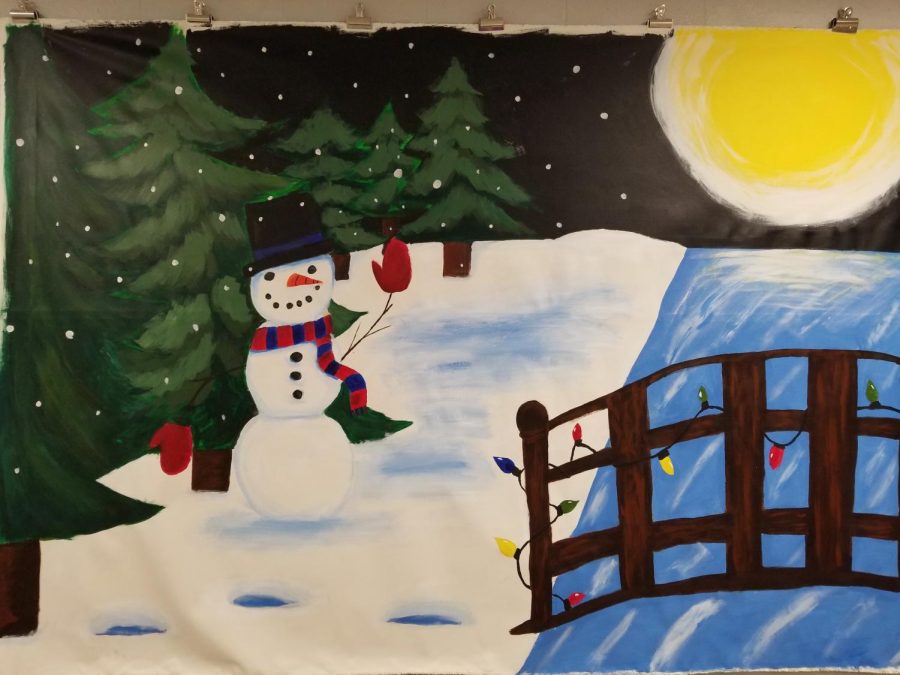 This holiday season, art teacher and NAHS adviser, Mr. Thomas Myers worked with Dallastown art students to create a winter mural for the Annual Interscholastic Holiday Mural Art Competition at Miller Plant Farm.
Miller Plant Farm holds this annual community event since the owner's children went to Dallastown, and they love supporting the arts.
Miller Plant Farm gave participating schools the parameter of a holiday theme,  and Dallastown allowed the students to come up with compositions based on their interpretation of the holidays.
When coming up with ideas for holiday murals, it's a collaborative process and students work to ensure the mural is inclusive of everyone.
According to Junior Ella Rager, who is a member of NAHS, this year's mural was of a "…bridge with red, yellow, green, and blue lights strung on it. There was a sun that was shining on the water, and there was a snowman on the right side of the mural."
Dallastown isn't the only school that participated in this holiday event. Northeastern, Spring Grove, York High, and York Suburban each created their own murals for Miller Plant Farm. This event brought many communities together to celebrate the holiday season.
The mural took several weeks to create and was done before Thanksgiving break, so it could be hung for the public to vote on them.
On Sunday, Dec. 15, Northeastern was crowned the winner of the mural competition. Votes cost 50¢ each, and 326 ballots were cast this year, $163 was raised by voters for Northeastern.
Miller Plant Farm awarded Northeastern's art department with a check for $326. They also donated to each participating school's art department.
Myers and NAHS are constantly helping Dallastown and the community through the projects they take part in.
 "We have done murals for the middle school musical, floor paintings for homecoming, prom, Welcome to Winter Day, etc.," Myers said.
Upcoming projects the NAHS team will be working on is the YT logo for the York Township Elementary school office and the Reliance mural.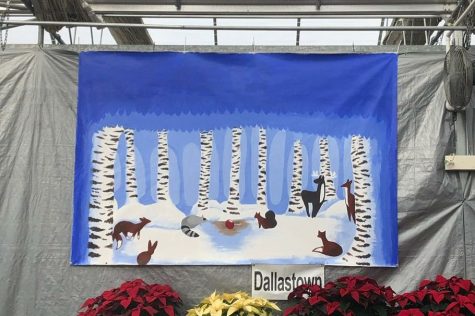 Community service is important to NAHS, especially around the holiday season.
"Community service is a natural part of who we are, it gives you the sense that you belong, and it shows that money isn't the only way to help those around us," Myers said.