Comments on Uncommon Classics: Key Largo
Learn a little about forgotten classic movies as I watch and review them with my dad.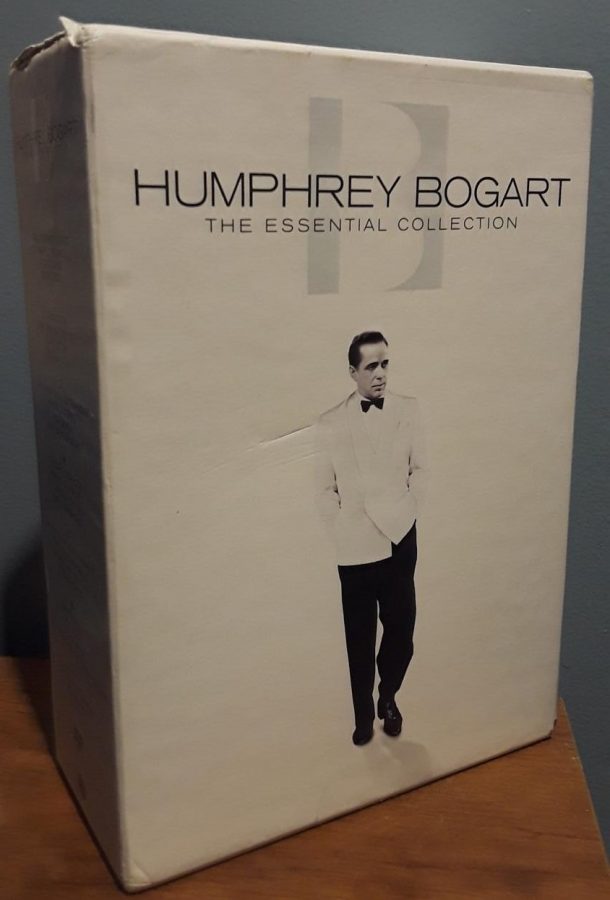 My dad is something of a movie buff, which is clear if you've ever seen the shelves full of movies at my house, so I've decided to watch a few of the more uncommon films from his collection and let everyone know what I think about them.
We dove into this movie madness with a film from my dad's Humphrey Bogart collection: Key Largo.  Bogart is best known for his hits like Casablanca or The Maltese Falcon, but this movie, named after its island setting, is not quite as popular.
The premise of the movie is that a group of people, including Bogart's character, Frank McCloud, are trapped by a hurricane in a hotel with Johnny Rocco, a notorious gang leader who is trying to get back to the U.S. after exile in Cuba.
My dad gave it a 3 out of 5 star rating because "what they're trying to do with it by limiting it to this hotel because of the storm is interesting," and I agree with him on this front.
As for his argument that the dialogue is good–I have to disagree.
I found that a lot of the dialogue was unnecessarily lengthy and occasionally poorly timed.  It often felt as if they were just throwing information at the viewer while attempting to establish exposition and backstory, but instead of drawing the audience in, it mostly just bored me.
Aside from the confining twist of being trapped by a hurricane, the story-line isn't very interesting either.  The character's mostly just sat around.  
When some action actually did occur I found myself cheering with relief at Rocco murdering a perfectly nice police officer.
Of course, I may not have been very attached to said police officer because all of the characters were typical and unrelatable.  
I can see how a movie coming out in 1948 would gain some sympathy and relatability from the audience since Bogart was a former World War II soldier visiting a family who had lost someone in the war.
However, watching this as someone who wasn't alive in the forties, I found Frank McCloud to be a disappointing, one-dimensional protagonist.
Key Largo did gain some respect from me, though, in the mature representation of Native Americans.
As my dad put it, "I think that the treatment of Native Americans in it is actually kind of different for the time because they try to make them sympathetic characters."
I was pleasantly surprised when this came up in the end and they snuck in a message about the mistreatment of the Native American people.
Despite these few positive aspects of Key Largo, I wouldn't recommend it to anyone who doesn't have an interest in black and white movies.  It was simply too outdated for the average person to really enjoy.
What movie would you like to see Shelby review next?
The Great Escape (39%, 9 Votes)
The Good, the Bad, and the Ugly (35%, 8 Votes)
The Last Star Fighter (22%, 5 Votes)
All Quiet on the Western Front (4%, 1 Votes)
The Treasure of the Sierra Madre (0%, 0 Votes)
Total Voters: 23

Loading ...