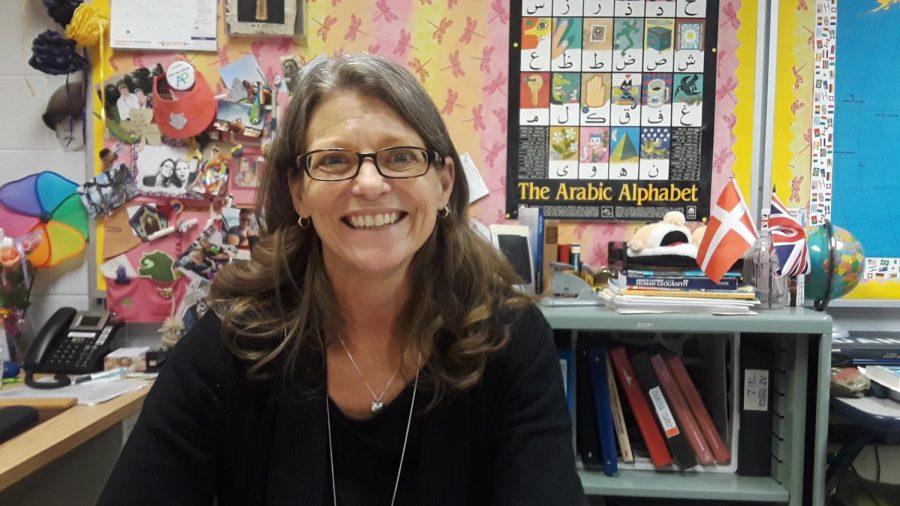 Social Studies-Karen Wilson
It's her first year as the Social Studies Department Chair and Karen Wilson is excited about the opportunity.
Miss Wilson reported that "The biggest thing was changing classrooms," but she enjoys "being able to help other colleagues."
Wilson went on to explain some of her basic responsibilities as department head.
"Basically I am a liaison between administration and teachers.  If the teachers have questions, we have department head meetings where we can bring up concerns or ideas to the administrators; or if the administrators have items that they want everyone to know, I pass that information along to the teachers in my department.  I'm also responsible for collecting budget information as well as scheduling," Wilson said.
Wilson also explained that she sometimes takes on homeroom for the other teachers in her department when they have clubs or meetings to attend.
Even with the extra responsibilities, Wilson finds the job simple and is enjoying the position.
"It's a pleasure to be a department head due to my colleagues professionalism within the Social Studies department," Wilson elaborated.