DAHS Celebrates 60th Annual Science and Engineering Fair
Over 120 projects were judged in a variety of science related fields.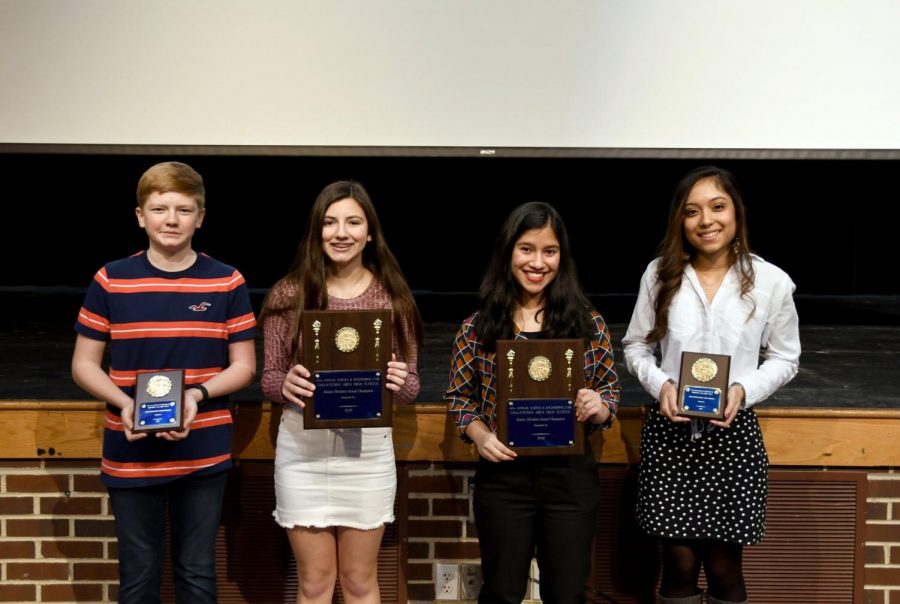 Dallastown's 60th Annual Science and Engineering Fair was held on Jan. 24-26 and included more than 120 projects on topics like Biochemistry, Engineering, Botany, Environmental Science and much more.
The fair was open to the public on Sunday, Jan. 26 starting at 3:00 p.m. Awards included ribbon awards and many cash awards were given by generous individuals and businesses. Projects ranged from "How does the pH of Lactase Affect the Glucose Levels of Milk?" and "The Effect of Blade Curvature on Energy Dissipated by a Cross flow Wind Turbine" to "How does SPF Sunscreen Affect how Long the Sunscreen is Effective. 
"This year my science project was biomedical research developing a test that uses plasma dopamine as a biomarker for depression. I spent about 55 hours and over 4 months working in a lab designing, engineering, and troubleshooting my test. Although I did not have enough time to perfect the test, I hope to be able to spend more time working on the project so that I can eventually patent and publish my research," said Junior Astha Ray.
A team of more than 25 scientists and engineers volunteered their time and talent to judge the projects. Many awards were given, but the top projects were as follows: 
"Ballistic Pendulum"created by Jeremiah Ondrasik  – Junior High Reserve Grand Champion
"Glycerin Effects on Banana-Based Bioplastics' Tensile Strength"  by Mia Karlie – Junior High Grand Champion.
"Engineering an Aptamer-Based Lateral Flow Assay for Plasma Dopamine Protection" by Astha Ray – Senior High Reserve Grand Champion
"Instrumentation and investigation of Phage-Antibiotic Synergy on K. pneumoniae, H.alvei, & Transduction H. alvei" by Ibnat Meah – Senior High Grand Champion