Wildcats Join Angy's Army
DHS Student Council sells bracelets to raise money for Red Lion student recovering from heart transplant.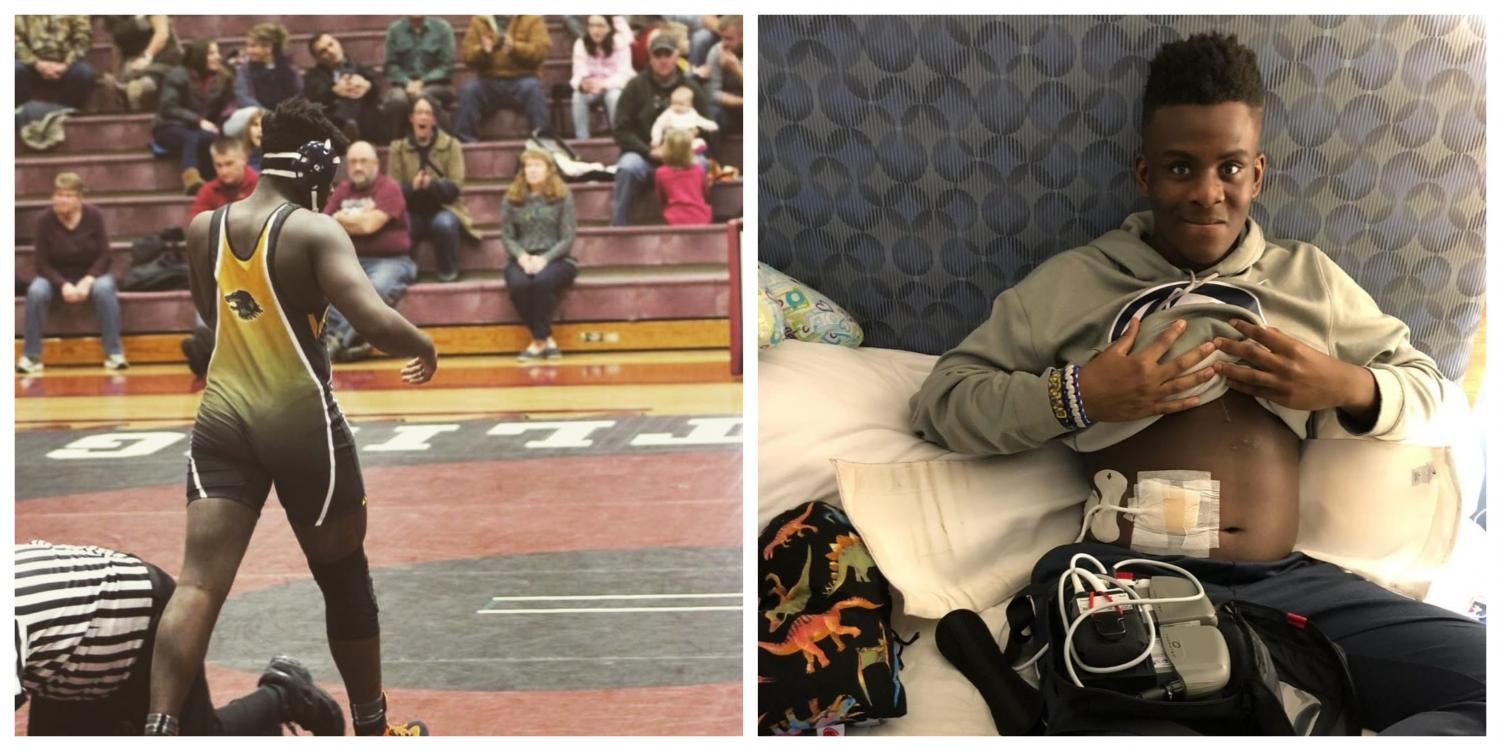 Heart failure is defined as the heart's inability to pump enough blood to meet the body's needs, leaving the individual feeling weak and short of breath. 
In August, Red Lion sophomore, Angy-Mike Mossengo, felt weak and was rushed to the hospital. 
Once at the hospital, Mossengo was x-rayed. The doctors discovered an enlargement on his heart, and his lungs were filled with liquid. 
The ambitious, church-going wrestler was diagnosed with complete heart failure and would have to get a transplant surgery.
"
I never knew it was going to be this fast, but, with God, I have healed quickly, so I can come back."
— Angy-Mike Mossengo
However, transplant surgeries are costly. 
According to the Very Well Health website, "A straightforward heart transplant can cost over $500,000, and a heart transplant patient who has complications and a delayed discharge from the hospital may have a bill that exceeds a million dollars." 
With this in mind, a GoFundMe page was made to help his family and aimed to raise $500,00. 
Several donations were made through this organization, and his family could use all of the help that they could get. 
The endless support didn't stop here.
Dallastown and Red Lion may be considered rivals, but Dallastown knew that it was important to help the 15-year-old as much as they could, especially because he was once a Wildcat. 
Mossengo attended Dallastown schools until eighth grade.
Student Council decided to sell bracelets to benefit the Mossengo family. They began selling them on Tuesday Jan. 21 for $2 each and stopped selling them on Friday Jan. 24. There are possible plans to do another round of sales, according to Student Council President Dylan Rexroth. 
"We are doing this because it is the right thing to do; the world is a better place when people help each other out. The cost of Angy's transplant and medical care is in the millions, and no family should be forced into a position where they must keep their child alive at the expense of their livelihood," Rexroth said.
Mossengo is grateful for everything that York County individuals have done to help during this hard time. 
He goes on to say, "It gave me motivation to motivate other people. Regardless of if you have an amputated leg or are missing an eye, don't let anyone tell you that you can't do something. Your handicap proves that those people are wrong, and you can tell them that you can do it." 
Mossengo credits his speedy recovery to his doctors and God. He is set to return to school Feb. 10, with hopes to show that people can overcome any obstacles along the way. 
"I want to prove to a lot of people, you can still make it to places you want to go, no matter what the circumstances are," Mossengo said.