Blood Drive: You're Somebody's Type
This year, donors were tested for COVID-19 antibodies, and the event collected 82 pints of blood in one day.
Dallastown students and staff once again had the opportunity to donate blood at this year's annual Blood Drive at Living Word Community Church on Monday, Jan. 18. 
And they did.
The event was a huge success, collecting 82 pints of blood and saving 246 lives in the process.
According to Christina Stoltzfus, Central Pennsylvania Blood Drive Coordinator, that is a tremendous total.
"We take every unit of blood and times it by three to determine up to how many lives we are able to save because of this drive.  This is because we almost always break every unit down into three different blood products – Plasma, platelets, and red cells.  By collecting 82 units of blood, we were able to help save up to 246 lives as a result of those donations," Stoltfus said.
Why donate blood?
A single unit of blood donations can provide for a single person or multiple patients in desperate need of a blood transfusion. Each patient in need of a transfusion has a different story and scenario, one might need it for antibodies, while another may need to replace the blood lost in a severe accident.
If helping other people wasn't enough, this year's Blood Drive offered yet another benefit.
Each person who participated also received free testing for COVID-19 antibodies. A few days after the event, participants were able to check their results and discover whether or not they have fought off the virus at any point.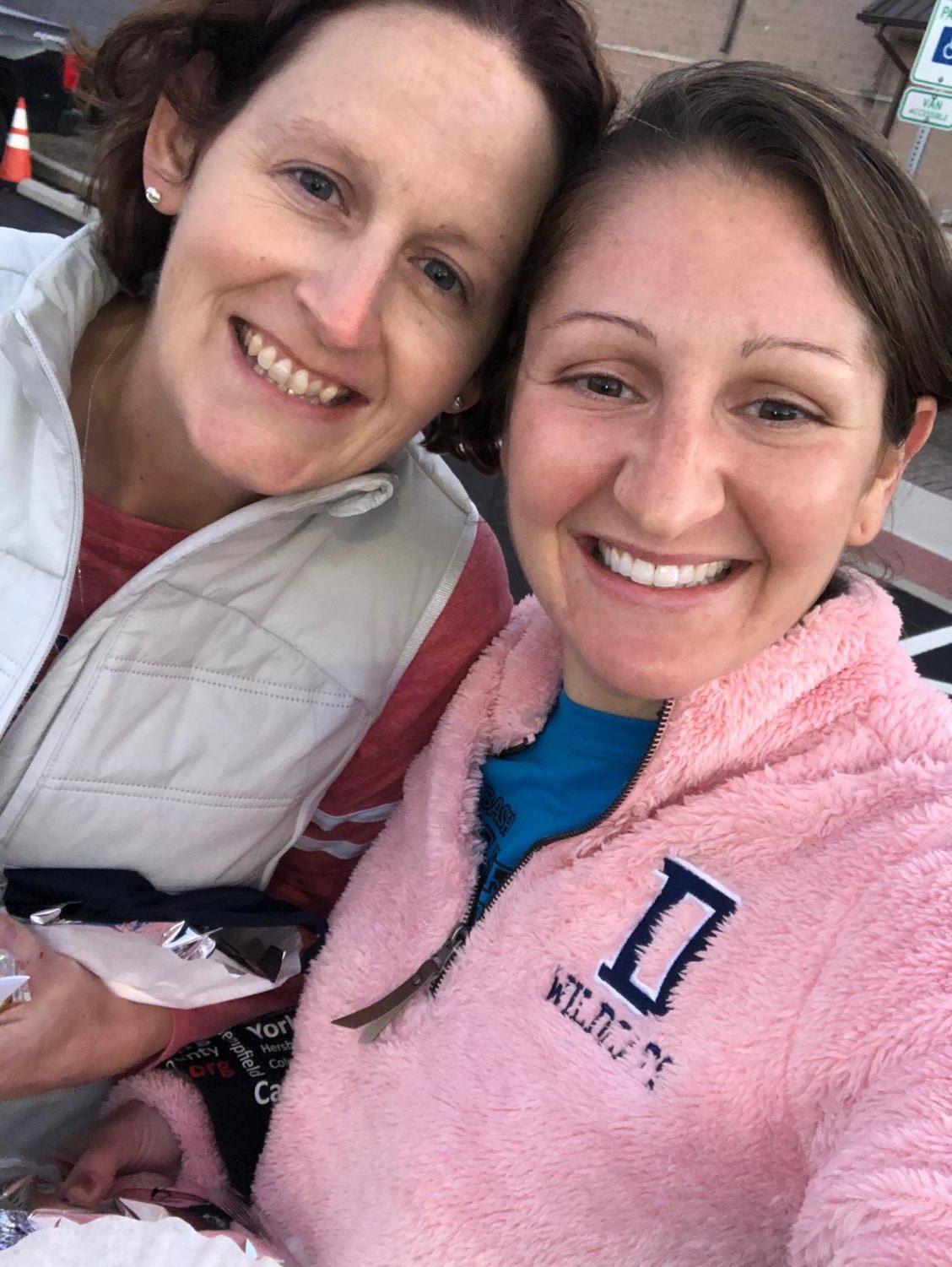 Another change from previous years is the location. Normally the event is held at the high school, but new accomodations had to be found and Living Word Community Church stepped up. 
"Without them we could not have had a Blood Drive.  They gave us a large space to conduct the drive with no questions," DHS Anatomy and Physiology teacher Mr. Gould said.
Donations at the event, which was open to the public, came from staff, students, friends and family of DHS and community members.
Phys. Ed teacher Mrs. Werner and Life Skills teacher Mrs. Wolfe attended the drive together.
"I had never donated before, but I wanted to help others. It was easier than I thought, and Mrs. Werner held my hand the whole time," Wolfe said.
"She just heard there was a free t-shirt and snacks," Werner joked.
Werner's first time donating blood goes back to when she was a student at DHS, and it didn't go so well.
"To be honest, I was a senior and just wanted to get out of class. It took 30 minutes to fill my bag and I passed out afterwards. I tried again as a teacher a few years ago. I had a great experience and have been doing it ever since," Werner said.
Senior Chase Curran decided to donate because she wanted to help people but also because she wants to go into the medical field.
"It definitely wasn't as bad as I thought. I had a really nice man taking my blood who was good at starting conversations and calming me down. I will definitely donate again. It was a good experience and it felt good to help save lives," Curran said.
Gould, who has been in charge of organizing the event and coordinating with the Blood Bank for 12 years, was pleased with its success this year. 
"Since our drive was a sellout due to Free Covid-19 Antibodies Testing, they are hosting another drive at Living Word that our students can still participate in on Monday, Feb. 1 with the Free Covid-19 Antibodies Testing," Gould said.
Interested students may register using this link.