Mini-THON Goes Virtual For The Kids
Get the inside scoop on what the event to raise money for childhood cancer will look like this year.
Four Diamonds, FTK, Gold Out, Mini-THON. These words are all over Dallastown on the announcements, social media, and people's t-shirts.
Dallastown is one of 294 schools who participate in Mini-THON. This is their 7th year, and it's been recently announced that this year will be virtual.
What is Mini-THON?
Mini-Thon is an organization that raises money for childhood cancer. Their famous motto is FTK: For The Kids. Mini-Thon is based on THON which takes place at Pennsylvania State University.
At PSU, it consists of 46 hours of dancing with fun-filled activities. Mini-Thon is a shorter version of THON with different aspects. 
According to the Four Diamonds website, "With more than 90,000 student volunteers in 294 schools, Mini-Thons are bringing hope to families in need and giving back to their community." 
All donations made to Mini-Thon and THON are 100% funded for the children at Penn State Children's Hospital. 
Four Diamonds also mentioned on their website, "Because of the community's steady and generous support, Four Diamonds has assisted 100 percent of the childhood cancer patients who have been treated at Penn State Children's Hospital." 
How do DHS students register to help the kids?
 Dallastown students should have received an email from adviser Mrs. Smeltzer about who to create a Donor Drive account and register for the event.  There are also helpful hints and videos on the Dallastown Mini-THON Instagram and Twitter pages. 
While many people think of attending Mini-THON like purchasing a $40 ticket, those involved with the event are quick to remind DHS students that it's all about fundraising as much as possible.
By sending a link to their Donor Drive page to family and friends, others can help participants raise money for the event.
In the past, students have gotten creative by shoveling their neighbor's driveways, going door to door to collect donations, and last year, senior Jocelyn Simpson sold handmade stickers with all proceeds benefiting her Donor Drive page.
Participants must raise the $40 minimum to get a swag bag which includes an event shirt and some other Four Diamonds merch, but there are also incentives for those who raise over $100.
Raising over $300 makes a student a VIP for the night, and there are also prizes for the top overall fundraisers. 
What Will a Virtual Event Look Like? 
Mini-THON is an event that takes a lot of people to organize. 
There are six committees, each with student heads and advisers. Each in charge of a different aspect of the event from finance to fundraising, from planning events to working with Four Diamonds families.
All in all, it's about 60 students and 10 teachers working to raise money year round for Four Diamonds.
Senior Emily Dias is the student Overall Head Chair of Mini-Thon. She and the teacher advisors worked with the school administration to make the difficult decision that Mini-THON 2021 would be virtual. According to Dias, the virtual may be a little different, but it's still going to be eventful.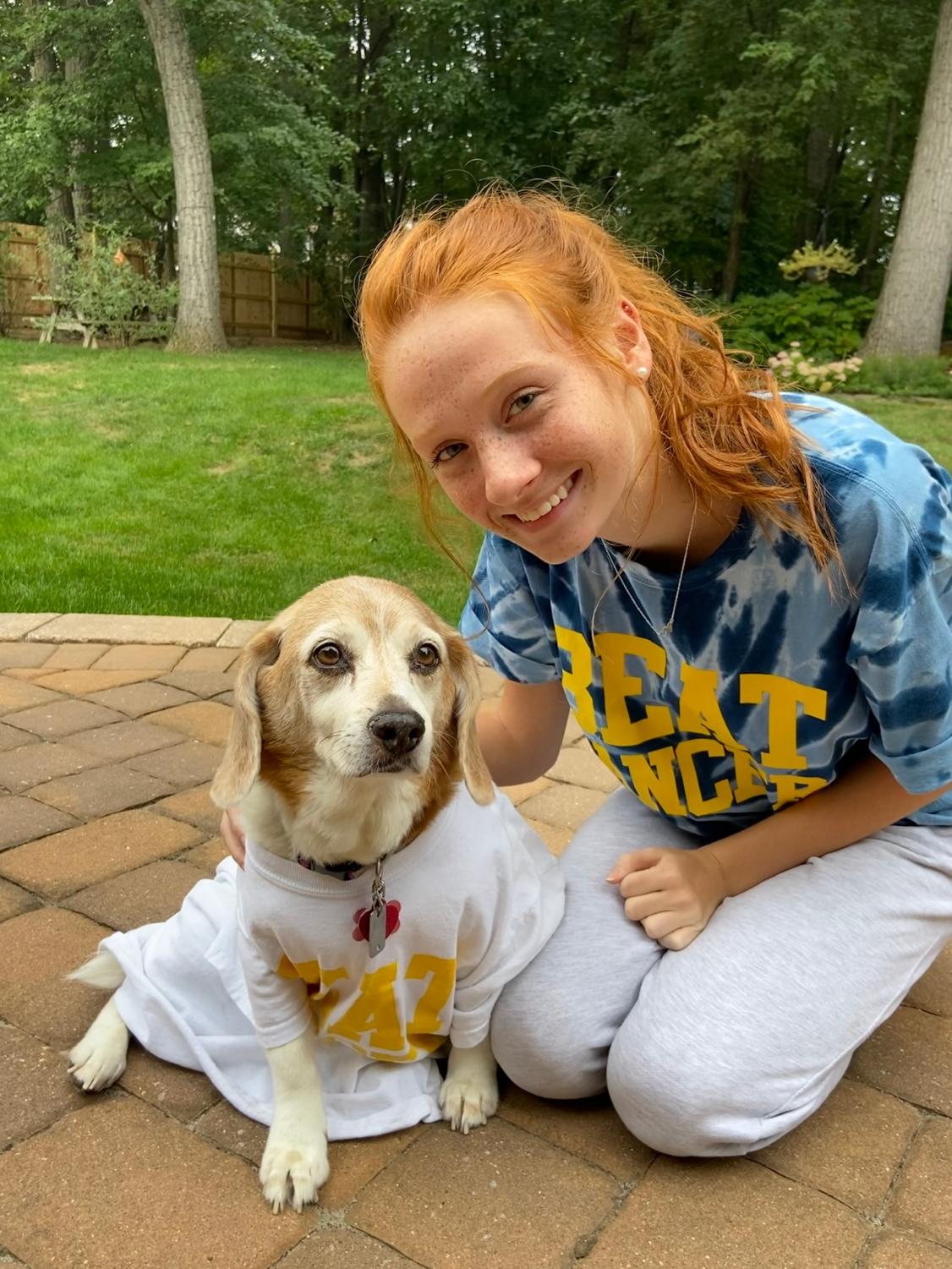 "By going virtual, people can safely participate from the comfort of their homes and still have lots of fun," Dias said.
Virtual Mini-Thon is scheduled to occur on Saturday, March 6 from 7 p.m.-10 p.m.
"I think it's odd for all of us, but last year we weren't able to have any event at all. It's important for us to have something in these odd times. For the students, and to help us to raise more money for the kids," Miss Gable, one of the teacher advisors said. 
School closed last year on March 13, just days before the 2020 event was to be held.
This year's event will be similar in structure to previous years with an opening ceremony, Four Diamonds family speakers, virtual games, escape rooms, crafts, VIP rooms. 
"We plan to have a variety of activities to participate in from crafts, to trivia games, to special performances. You can even expect to dance along with us for the line dance," Dias said. 
A junior, Maggie Wolfsheimer, who is on the morale committee, is excited for Mini-Thon, even virtually. The morale committee is in charge of the activities on the night of the event. 
"I'm excited and also very curious to see how exactly it's going to work virtually but I still think it b will be fun. I do hope people continue to register and fundraise and also attend the virtual Mini-THON," Wolfsheimer said. 
Push Week Promises
Every year, there's a push week for Mini-Thon and it is where some staff members, teachers, and even students participate in crazy things to fundraise for the kids. 
Last year, even though with the start of COVID-19, Mr. Rojahn, a Dallastown philosophy teacher dyed his beard blue and 2020 Dallastown graduates, Cade Fry and Peter Capobianco shaved their heads for push week, to fundraise money for the kids. This year is going to be the same with different activities.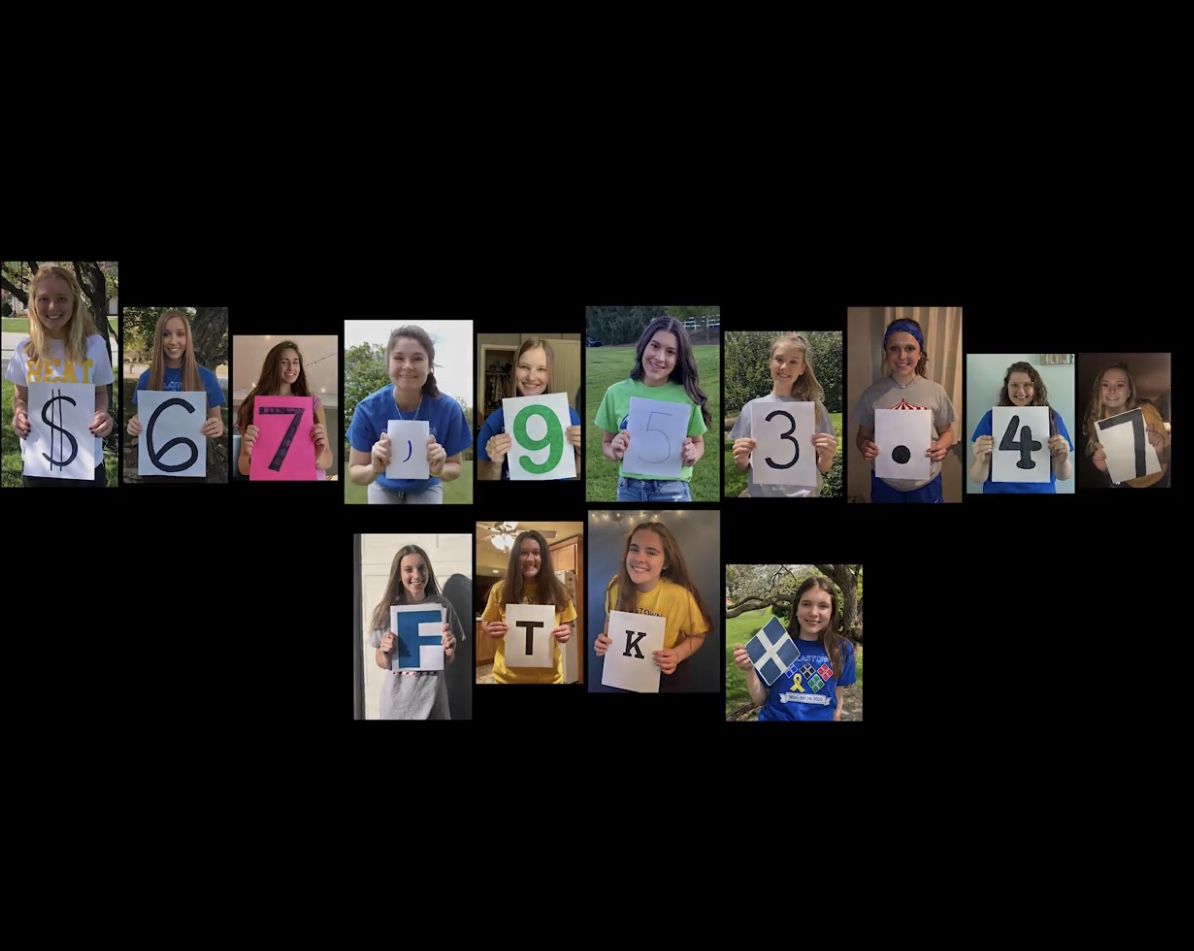 Every year, the Mini-Thon committee sets a fundraising goal. In the past, the event has raised as much as $82,000 in one year. The pandemic challenges for fundraising as well as the event being virtual have lead to the group making a goal of $50,000 this year.
Money raised comes from a combination of year round fundraisers and from student registration money.
"Everything about Mini-THON looks very different this year, but that doesn't mean it's not going to be something remarkable. The Mini-THON committee and advisors have been hard-working this school year despite all of the circumstances of the world around us lately," Dias said.
Here is a link to sign up for this year's Mini-Thon, http://ourdiamonds.donordrive.com/index.cfm?fuseaction=donorDrive.event&eventID=2978