Makin' Music
The story behind music released by four Dallastown seniors throughout their high school careers.
Becoming a famous musician has been the dream for so many, but that rarely becomes a reality. For some seniors at Dallastown, that dream may be closer than people think.
Trevor Jones, JJ Sanchez, Cameron Koons and Nate Ward are only a handful of talented musicians at Dallastown and they're already published on major platforms.
Making in the music business can be daunting, but nothing will stop these students from pursuing what they love.
Overtr
While he's not busy in school or work, senior Trevor Jones makes music he calls "Alternative/Indie".
"I've been making music seriously for about a year now" says Jones, "It's an escape for me and my thoughts."
"
"All my life I kinda felt out of place, and I've always been told that I'm unique and I'm different. I fell in love with the craft of mixing vocals.""
— Trevor Jones
His music is published under the pseudonym Overtr, which is composed of letters of his first name all mixed around. He wanted to be and feel different from other musicians he knows of.
His music can be found on many platforms including Apple Music, Spotify, SoundCloud, YouTube, and more. Jones has an upcoming release on those platforms on April 26 called OverDose.
Jones plans on moving to Florida after highschool to get financially stable and continue making music, "just looking for a chance" he says.
JXS
Senior JJ Sanchez is famous on SoundCloud for his melodic rap with 1.745 million streams. He's been making music for 10 years now, more than half of his life.
"My music is mostly just for fun," says Sanchez who goes by the name JXS, his initials,  "I'll just start making music as background noise for myself"
His music is on many platforms including main ones like Apple Music and Spotify, but all of his music and most of his following is on SoundCloud. Once he reaches 1.75 million streams on the platform he'll release his new song "emotional".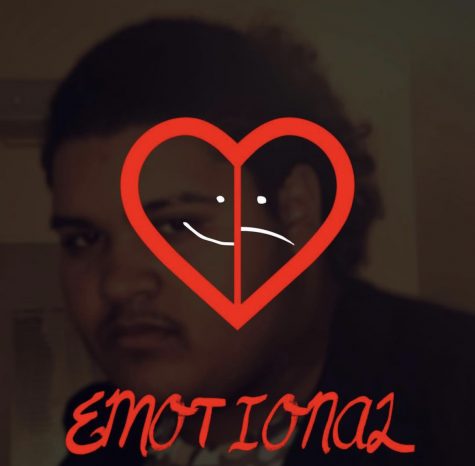 Sanchez's older brother, and role model, made music when he was younger which inspired Sanchez to start making his own. He said, "One day he let me use his old computer to make music and I ran with it"
It's hard to balance this production and a social life. His creative time is normally right after school and he feels like that's the best time for him to get the juices flowing.
Sanchez would really like to be voted "Most Musical" in the yearbook, "If I don't… I'm gonna prove everyone wrong" He said.
After highschool, he plans to work with his dad for a year and continue to pursue music in that time. After that, he plans on either focusing on music production full time or going to college for audio engineering.
Logan's Reserve
Between AP classes and extracurriculars, seniors Cameron Koons and Nate Ward formed a duo they call Logan's Reserve back in 2018. Their first single, "Dreams & Nightmares" came out on major platforms like Apple Music and their music career was set in motion.
The name, Logan's Reserve, is based off the neighborhood where Ward grew up. It's also where most of their songs were written, recorded, or produced.
"It's really a blend of pop, indie, contemporary, and modern rock." said Koons, "Our music would probably fit under the large genre umbrella term that is 'alternative'"
Before coming together, Koons released music in 2015, what he called, "just messing around" while Ward started creating around 2017. 
"
"Recently, it's become a much more important part of our lives and there isn't a day that goes by that we aren't sitting down with an instrument or production software to try to create something new.""
— Cameron Koons
Being as academically successful as the two are, the honors students sometimes find it challenging to balance their academics and making their music.
Ward said that he, "definitely accidentally stayed up late and forgot about school while making music many times throughout high school." Even though school was the priority, the laid back nature of senior year has helped them a lot according to Koons.
Even with the success of Logan's Reserve, the two have their own music as well. Ward's first solo record, "In the Moment", released in June. While Koons's first, "Moral Ambiguity & Emblematic Asphyxia", releases in April.
They do continue to create together with their latest single, "Outer Banks", having released in December. Their music careers are still ongoing with no stopping in sight.
"We had messed around with writing riffs and chords." Said Koons, which eventually led to the release of six songs together and 11 individually.
Koons will be attending Belmont University in the fall, studying Music Business with an emphasis on Music Production. Ward will be attending Brigham Young University to study Mechanical Engineering but plans to continue pursuing music in college.
The music industry is always changing and evolving with new, young artists getting their big break almost on the daily. As far as these four students go, keep an eye on them because they could become the next big thing.