Moments with the Mayor
York City Mayor Michael Helfrich Zoomed into local history class, answering student questions and telling them how to help build a stronger community.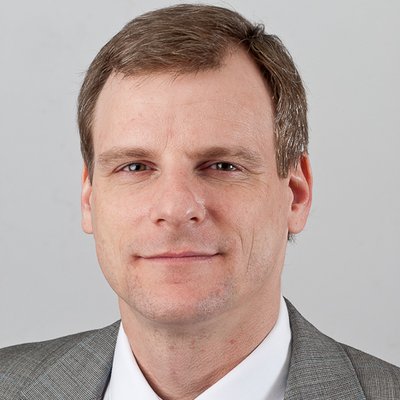 As this year has been hard, most students haven't enjoyed the new versions of schooling, however, it can also bring very rare and interesting opportunities. 
For the Local History Class taught by Mr. Melhorn that opportunity was Zooming with York City Mayor Michael Helfrich. 
"The meeting was so much easier to set up than I would've imagined. I filed a request on the mayor's website and one of his representatives got back to me within 24 hours. We settled on a date for the Zoom meeting 24 hours after that first email exchange," Melhorn explained.
Helfrich, a Democrat, was elected as York City Mayor in November 2017 and took office in January of 2018. In the next election, he will run unopposed for a second term.
Helfrich is a local man of the community. He graduated from West York in 1988 and attended and graduated from York College after that.
Those sitting in on this Zoom meeting would describe him as a very down-to-earth and relatable person. 
"I found him very interesting and he did a great job talking to us as kids and not like a business meeting," sophomore student Ainsley Ellis said.
The meeting was primarily question/answer based and topics ranged from Helfrich's background, the pandemic, and the challenges of equality in today's society.
A topic that he spoke passionately about was public service and finding ways to better one's community.
As a nature lover, Helfrich was the founder of the Codorus Creek Improvement Partnership  ,which is an organization that helps to restore and clean the waters in Codorus Creek.
When someone asked about why he chose to get involved in this project, he responded with a call to action. 
 "I saw a problem and just wanted to do something about it. That is how I got into helping out," Helfrich said. 
After he said this he urged the younger generation and members the class to do the same. If they see an issue, he encouraged them to find a way to fix it and to make the world a better place. 
He also reminded students that they are the next ones to have the earth and need to take care of it.
"
" I'm inspired by young people of York and their interests in history""
— Michael Helfrich
While Helfrich talked to the class he spoke not as though they were little children nor overcomplicated things. 
"He kind of scaled-down the more difficult topics and talked to us as if we weren't talking about governmental topics," Ellis said.
Helfrich is a very strong believer in a tighter community, saying if students want equality, they must bring all types of people together in what's happening in the world.  
The class was also interested in the recent pandemic, asking what was the hardest thing about being mayor during this difficult time. He said it was the frustration of misinformation. 
According to Helfrich, he found that the best way to deal with the situation was to "just push out the right information as best as we can and help others to see it."
Not only is Helfrich the mayor, but he is also the Director of Community and Economic Development. 
When he was elected Mayor, he tried to hand the Director of Community and Economic Development job off to someone else, however, it did not go through so he and his chief of staff who also held this position worked together on it. 
In the end, DHS students were impressed with the local politician.
"I didn't think that a politician would take an hour of his day to talk to high school students that aren't even in his jurisdiction. I enjoyed the opportunity to talk to Mr. Helfrich and he was willing to answer our questions, sharing his opinions and goals for York," student Melinda Blum said.