The Most Important Meal of The Day
Meeting for breakfast has become a popular way for teenagers to connect with friends. The next time you're thinking about going out consider some local owned restaurants, rather than the big chains.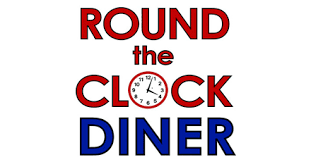 Many students living in a suburban area like Dallastown have had to get creative when finding things to do with their friends.
A popular option for current high school students is meeting for breakfast.
Whether it's before work, after spending the night at a friend's house, after the gym, or even just to catch up, eating out has become something many do on the occasion or even make part of their weekly plans.
However, big chain restaurants like IHOP and Cracker Barrel have been the most frequently visited restaurants leaving the small local cafes in the dust.
The next time you or your friends go out to eat consider trying something new.
There are plenty of local-owned breakfast places in our community many tend to forget about.
Big Apple Bagel
Having a 4.2-star rating this bagel place on Haines Rd. in York has dine-in and take-out.
They're of course known for their wide variety of bagels but the small cafe also has breakfast sandwiches, deli sandwiches, muffins, and coffee.
Ellye Neff has been working at Big Apple Bagel for a little over a year now and she raves about her coworkers.
"I like that I met some friends that I can hang out with inside and outside of the shop!" she exclaims.
Neff's favorite things on the menu are their chocolate chip muffins or an everything bagel with veggie cream cheese.
So when you're looking for a quick bagel, maybe with some bacon egg, and cheese, Big Apple Bagel is the place to go.
Colonial Coffee Shop
This small diner located on S. George St. in York has a 4.6-star rating and serves breakfast, lunch, and dinner (hours vary by the day).
The menu consists of a variety of food options, including waffles, pancakes, french toast, breakfast sandwiches, and omelets.
They are known for their fast service, reasonably priced food, and nice staff so the next time you want a sit-down restaurant think about trying this local diner.
Common Grounds Cafe
This small coffee shop is located right down the road from the High School on E Main St in Dallastown and is owned by the Bethlehem United Methodist Church it's attached to.
With a 4.9-star rating, they are open from 9 am-3 pm Monday-Friday and due to COVID only take-out is available.
Their menu consists of sandwiches, soups, salads, pastries, and a large selection of coffee drinks.
Stop by after school sometime and support this locally owned business!
Copper Crust
This small restaurant has a 4.8-star rating and is located right next to Colonial Coffee Shop on S George St.
They also just opened a second location up at the JCC, with a smaller menu.
They are open from 7 am-8 pm for dine-in and take out serving breakfast, lunch, and dinner Tuesday-Saturday.
Sunday they open from 7 am-2 pm and Monday they are closed.
They serve breakfast all day, with options of breakfast sandwiches, bagels, quiche, pastries, and different kinds of coffee drinks.
A long-time worker at Copper Crust and DT alumni, Caitlin Leaman, talks about her fantastic experiences at the restaurant.
"
"Our products are made in house, from scratch. I love that about this company!""
— Caitlin Leaman
"The atmosphere is amazing, especially considering the industry. The kitchen staff and front of house staff have a really great relationship."
Leaman says the best thing on the menu is the Bacon Benedict, which is cured and smoked in-house bacon with spicy avocado sauce!
She goes on to explain what sets Copper Crust apart from other chains.
"Our products aren't mass-produced then pulled from a freezer. Each individual thing, from breakfast to dessert is scaled out and made from scratch."
If you're in need of a good coffee and a quick bite to eat Copper Crust is your place, for a perfect homemade meal!
Dallastown Family Restaurant
With a 4.3-star rating, the Dallastown Family Restaurant is located on S Queen Street in York and is open for breakfast, lunch, and dinner for dine-in or take-out.
They are known for having reasonably priced food and breakfast that is served all day!
Some things on the menu include omelets, sandwiches, and breakfast wraps.
Try this little family-owned restaurant the next time you're craving breakfast.
I-ron-ic Coffee Shop and Art Boutique
Open from 8 am-3 pm Monday-Saturday and 9 am-2 pm on Sundays this cafe with a 4.9-star rating brings its own flair when it comes to dining options.
They originally started as an art gallery for local artists to showcase their work.
However, over time they started selling coffee drinks and food like breakfast sandwiches, stuffed french toast, avocado toast, bagels, and cinnamon buns that made them the talk of the town.
They are located on W Philadelphia St in York and would love to see you the next time you go out for breakfast.
Lions Pride
This restaurant open for breakfast, lunch, and dinner receives a 4.3-star rating and is open from 6 am-9 am Monday-Sunday for dine-in or take-out.
They are located on Dairyland Square in Red Lion and are a very popular spot for the older generation, as well as Mini-THON canners throughout the year.
They have a very large menu with reasonably priced food including eggs, pancakes, waffles, french toast, grits, omelets, and much more.
When looking for a new place to eat that will satisfy everyone's cravings, Lions Pride is the way to go.
Mollys Courtyard Cafe
If you're looking for somewhere to eat in the downtown area, Mollys Courtyard Cafe is a fantastic option.
They are located on W Philadelphia Street in York open Monday-Saturday from 8 am-5 pm for dine-in or take-out and has a 4.9-star review.
This tiny coffee shop is especially known for its coffee, smoothies, and pastries that fit all dietary needs including sugar-free, nut allergen-free, gluten free and even keto-friendly.
If you're there at the right time you may even be able to experience the live music Molly's has on the occasion.
Prince Street Cafe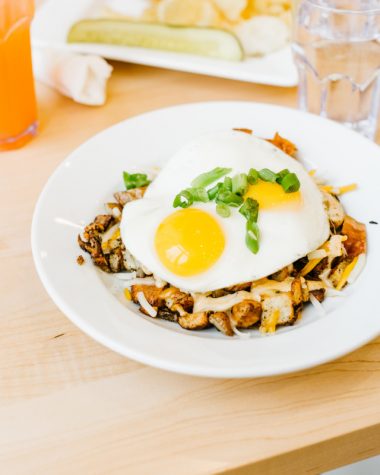 While you may know this cafe for being popularly photographed for Instagram the Prince Street Cafe has so much more than that!
With a 4.6-star review, they are located on W Market Street in York and are open from 7 am-5 pm Monday-Sunday for breakfast and lunch dine-in or take-out.
On the menu, they have tons of choices including cheesy grits, breakfast burritos, breakfast sandwiches, breakfast wraps, oatmeal, bagels, and acai bowls.
Then to drink there are smoothie and coffee options.
Don't ever hesitate if Prince Street Cafe starts calling your name the time you go out.
Round The Clock Diner
Round the Clock Diner is one of the very few locally-owned restaurants that is a popular breakfast choice for Dallastown Students.
Open 24 hours at both locations on Memory Ln or Arsenal Rd in York this restaurant that serves breakfast, lunch, and dinner for dine-in or curbside pickup receives a 3.5-star rating.
If you go for breakfast some things you can order are waffles, pancakes, french toast, steak and eggs, omelets, and breakfast sandwiches.
They are even owned by a Dallastown Family!
Try this family restaurant at any time of day whenever you're craving a big breakfast.
Summary
Whether you try one of these restaurants or even find your own, supporting local businesses goes a long way.
There's no harm in trying something new and stepping out of your comfort zone.
The next time you and your friends go get breakfast, think about trying one of these highly-rated restaurants.
They would love to have you!
Leave a Comment